2017 Imagine RIT exhibit proposals now accepted
Annual event brings tens of thousands to see innovation and creativity on campus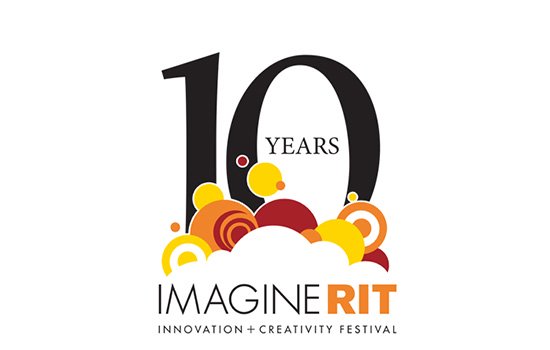 Proposals for exhibits, performances and demonstrations for this year's Imagine RIT: Innovation and Creativity Festival are now being accepted online.
Last year, more than 3,000 exhibitors and 400 exhibits were featured at the festival, Rochester Institute of Technology's largest showcase featuring the innovation and creativity that happens on campus. Tens of thousands of people—members of the community, alumni, students, families, faculty and staff—typically attend.
This year's festival, the 10th annual, is from 10 a.m. to 5 p.m. May 6. Admission is free and open to the public.
The festival showcases exhibits in science, technology, engineering, math and the arts. Multidisciplinary teams of students abound and visitors will find everything from a robotic s'mores machine to apps and products promoting better health to the creation of artwork using coffee.
"At least a third of exhibits are new every year," said Heather Cottone, program chair. "It's a reflection of the turnover of the student body as well as the innovation of the students, faculty and staff."
Deadline to submit a proposal for inclusion to this year's event is March 20.
For more information or to submit a proposal, visit the Imagine RIT website or contact Cottone at hadpro@rit.edu or 585-475-7856.