For 95% of Saunders Students, a Degree at Saunders is Just the Beginning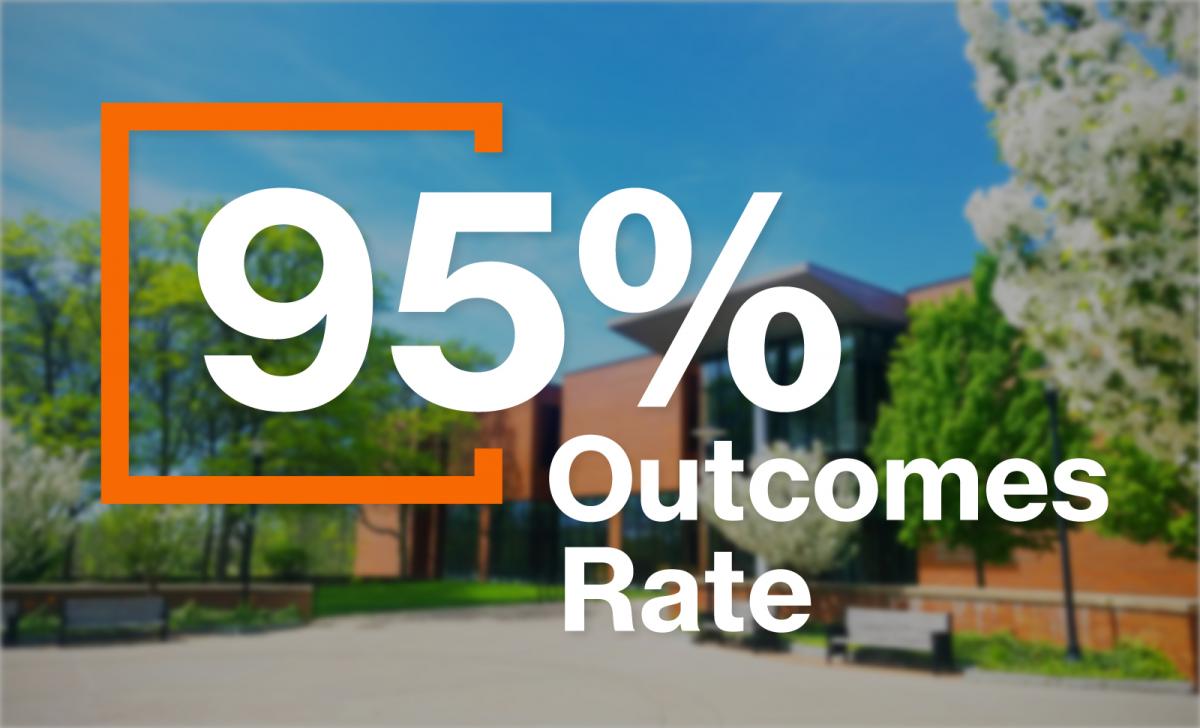 Based on RIT's commitment to career preparedness and an applied, technology-infused education, Saunders College of Business delivers an outcomes rate of 95%.
Career preparation is the fulcrum of learning at RIT. Saunders College focuses on hands-on business education, with relevant technological trends and knowledge built into all programs. 
Students take classes across all nine RIT colleges, making them well-rounded and providing the necessary differentiation in a saturated job market. This unique curriculum is reinforced through real-world education, allowing students to sharpen their skills and make career-defining connections.
The Princeton Review ranks Saunders College as a Best Business School of 2022 based on school and student opinions. Saunders annually receives rankings and recognition from U.S. News & World Report, USA Today College Factual, Bloomberg Businessweek, Poets & Quants, TFE (The Financial Engineer) Times, Eduniversal, CEO Magazine, OnlineMBAPage.com and QS Global MBA Rankings for it's undergraduate degrees and graduate programs.
Business students in all areas of study complete a term of co-op education, in which they perform a relevant, paid position at a real business. These experiences assist with resume building and networking for post-graduate placement. They allow students to apply their knowledge, refine their passions, and re-inspire their hunger to learn.
Saunders faculty remains committed to equipping students with the most relevant, experience-based business knowledge. By sharing their real-world experience and expertise, they strive to deliver strong undergraduate and graduate student outcomes. RIT provides career services to all students and hosts several career fairs each academic year to aid students with job and co-op searches.
Saunders maintaines a 95% outcomes rate based on a four-year rolling average. Corporate employers continue to notice Saunders and value the exceptional graduates that hit the ground running with real-world experience.
View student co-op and alumni spotlights to explore where careers have taken them. At companies such as Amazon, BMW, EY, Four Seasons, GM, Goldman Sachs, Google, L'Oreal, Southwest Airlines, and Starbucks, Saunders' careers lead to locations around the globe.
Topics