Alumni Update: Alumna feted with National Design Award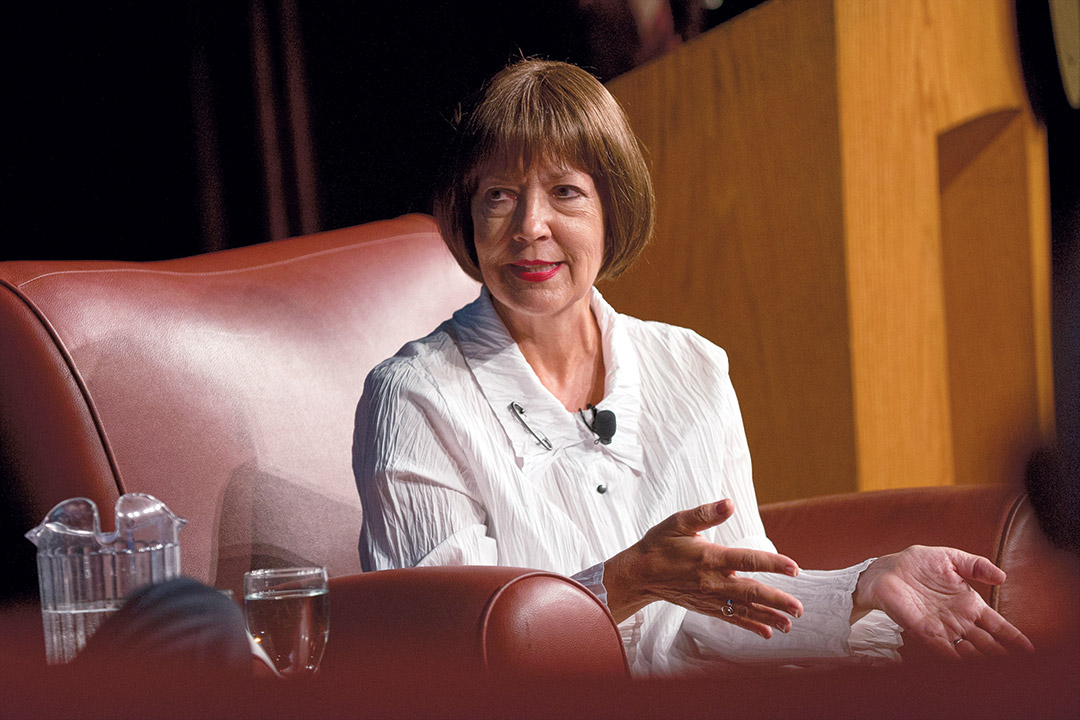 A. Sue Weisler
Patricia Moore '74 (industrial design), an internationally renowned designer, gerontologist, and leading authority on consumer lifespan behaviors, received the prestigious Cooper Hewitt National Design Award in New York City in October.
Moore was honored in the Design Mind category in recognition of a visionary "who has had a profound impact on design theory, practice or public awareness," according to the Cooper Hewitt website.
From 1979 to 1982, Moore traveled throughout the United States and Canada disguised as a woman in her 80s to learn about the challenges faced by older people. She received prominent exposure in the media and raised awareness of universal design among the design community.
She was named RIT's "Alumna of the Year" in 1984 and in 2012 became a member of RIT's Innovation Hall of Fame.
Moore becomes RIT's second industrial design graduate to receive the design industry's most coveted award after Scott Wilson '91 received the National Design Award in Product Design in 2012.
The National Design Awards recognize designers who exhibit excellence, inno­vation, and enhancement of the quality of life.
Topics