Alumni Update: Alumnus part of team that built large YMCA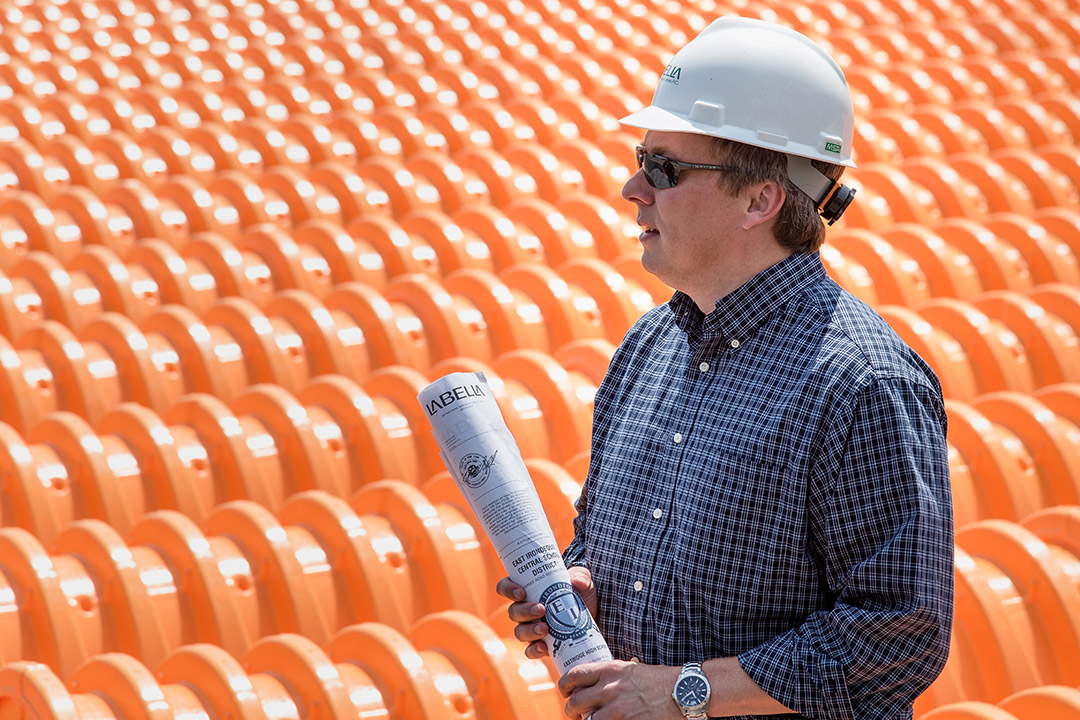 LaBella Associates
Tim Webber '97 (civil engineering technology) helped design one of the largest YMCA facilities in the country.
 Webber is vice president and director of civil engineering at LaBella Associates, an international architecture, engineering, environmental, and planning firm in Rochester. The Schottland Family YMCA, in Pittsford, N.Y., opened in September.
"LaBella has worked with the YMCA in many different regions of New York state, and we support its mission to build a healthy spirit, mind, and body for all," said Webber. "We enjoy working on projects that enhance the community and know that this YMCA will be an asset to community members of all ages."
The new facility includes many of the traditional elements of a YMCA, but on a larger scale, such as a swimming area with two pools, a splash pad, and a whirlpool; a spinning stadium with 90 stationary bikes; more than 18,000-square-feet of fitness areas; and art, music, and dance studios.
"The site had to be laid out in a manner that made sense for a variety of diverse users, including the member visiting the gym, a parent dropping off children at daycare, and an elderly patient visiting the health care facility," said Webber, as he discussed challenges this project presented. "I am incredibly proud of what our engineering team accomplished for the YMCA at this location."
Topics