Alumni Update: Returning to guide the next generation of imaging scientists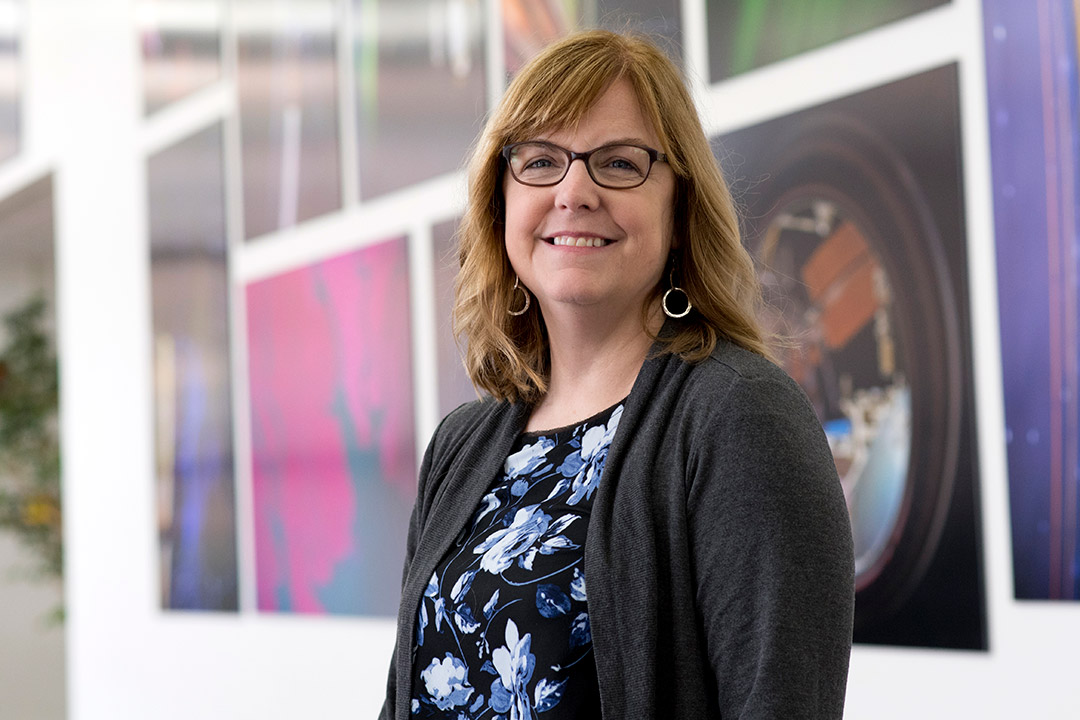 A. Sue Weisler
Karen Braun had a clear picture of what she wanted to do with her life at a young age.
"My childhood dream was to be an inventor," she said.
As Braun grew up, she developed a wide variety of interests including photography, psychology, and physics. She ultimately found a new cross-disciplinary Ph.D. program in imaging science at RIT that let her pursue those interests all at once.
She earned her Ph.D. at RIT in 1996—becoming the first woman to do so—and with several offers on the table, she jumped into a 20-year career at Xerox.
Throughout the course of her career, she was granted 25 patents in areas including color reproduction, skin tone mapping, and gamut mapping, fulfilling her childhood dream. As she rose to the management level, her research branched out into areas including data visualization, gamification, and medication adherence.
Now she has returned to her roots at RIT, helping to guide the next generation of imaging scientists to achieve their aspirations. In August, Braun joined RIT as the associate director for the Chester F. Carlson Center for Imaging Science.
 "I was so happy to get back to imaging and back to this place, which is very special," said Braun. "I feel happy when I drive up in the morning. It feels like coming home."
In her role she works closely with Director David Messinger to run the center. Braun's responsibilities include helping with day-to-day operations, planning special events, prospective student outreach, and helping to guide students in the Center for Imaging Science's Innovative Freshmen Experience class.
Braun said she is energized by getting to work in a program that emphasizes hands-on, interdisciplinary research.
"It's so nice to see the undergrads involved in research from day one," said Braun. "From the freshman project all the way through to the senior research project, they're working closely with faculty members. I think that's so critical. The fact that the students are doing real research and publishing and going to conferences is so great."
She also loves that RIT provides such a career-focused education and draws upon industry experts to help guide its students.
"RIT sees value in hiring people with long industrial careers such as myself," she said. "RIT appreciates people who have practical experience."