Alumnus honored for work with AAPI community in Florida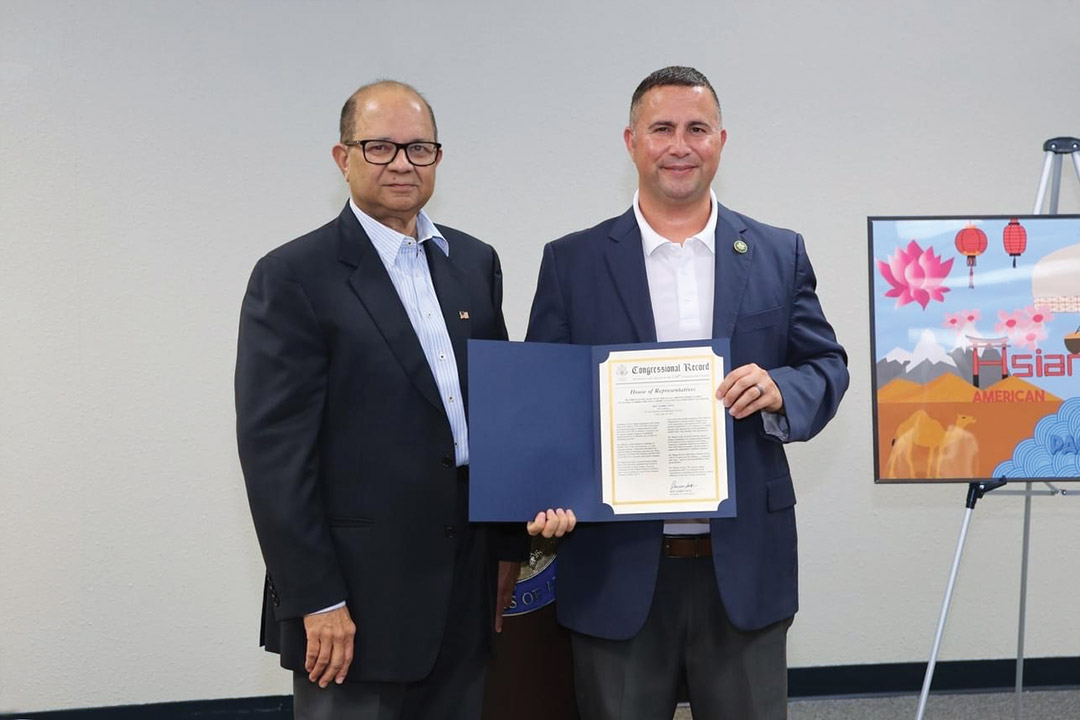 The motto for Kamalakar "Kam" Shenai '89 MBA (marketing)—"Do common things uncommonly well"—is a testament to his commitment to excellence and his desire to make a difference in the lives of those around him.
The U.S. House of Representatives honored the Saunders College of Business alumnus as a distinguished leader in Central Florida during Asian American Pacific Islander (AAPI) Heritage Month in May.
Shenai emigrated to the United States from India in 1976 "with $208 in my pocket, an engineering degree, a determination to work hard, and a heart full of ambition," he recalled. Prior to earning his degree from Saunders, he obtained a master's degree in mechanical engineering from University of California, Berkeley, in 1977.
He began his successful business career in Buffalo, N.Y., as a salesman for Xerox Corp. in what would become a 35-year corporate journey. He was the head of marketing operations for Xerox North America before being named chief client officer at Sutherland Global Services in Rochester.
Since his retirement, Shenai has served on several boards, is on the Kidney Advocacy Committee for the National Kidney Foundation, and he is the co-founder of Asian Pacific Islanders Coming Together (ACT)—a grassroots, non-partisan organization whose mission is to amplify AAPI voices through voter-participation efforts.
"One needs to have a solid educational foundation to build a successful career, and the MBA in marketing from Saunders College—which came in the middle of my career—solidified my trajectory," Shenai said.
Shenai lives in Lake Nona, Fla., with his wife of 50 years, and has two children—a daughter and a son. He is a proud grandfather of four grandchildren.