Annual youth robotics camp at RIT goes online for summer
Sessions for students in middle school and high school includes opportunities for beginners, advanced, expert and mobile app development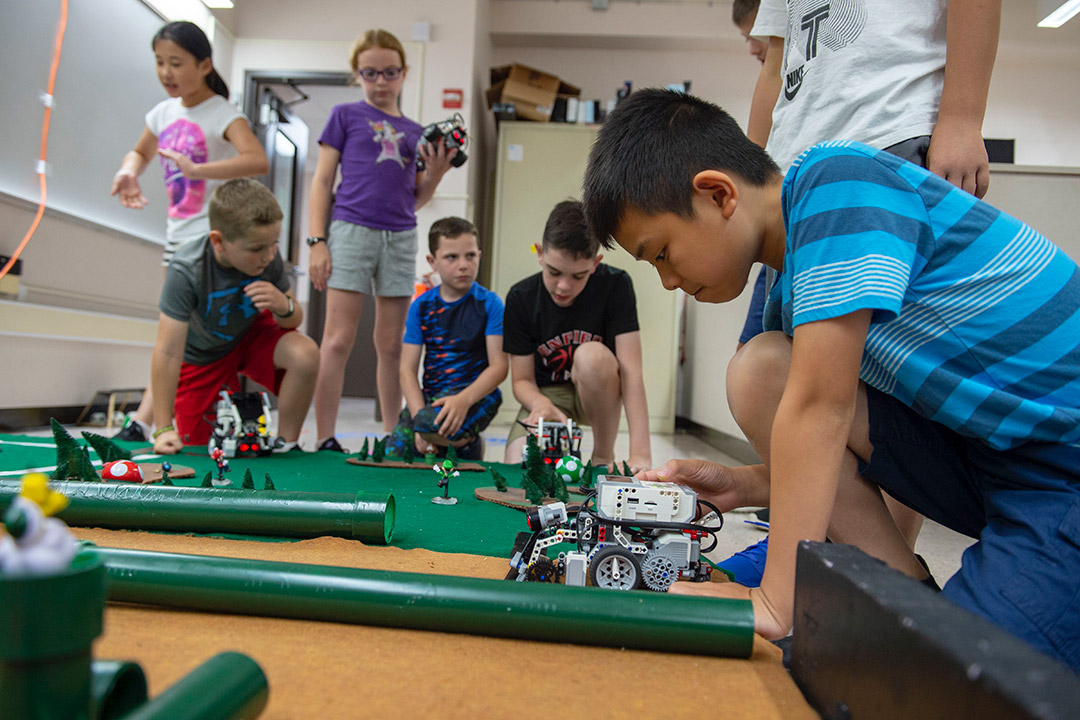 Elizabeth Lamark
Students interested in learning more about building, programming and developing robots and robotics apps will be able to participate in RIT's annual RoboCamp during online sessions this summer.
Camps will be offered starting June 29 through Aug. 14 with several sections to accommodate age and skill level of participants. Camps are open to students in grades 4 to 10. Morning and afternoon sessions are also available. Different sessions and registration information can be accessed through the RoboCamp website.
"Based on New York state COVID-19 guidelines, RIT has canceled all on-campus K-12 camps this summer. However, we have a very good news. We have worked with vendors to bring the camps to your home so that your camper can enjoy the camp and learn, work and program robots," said Ferat Sahin, RoboCamp director and professor of electrical and microelectronic engineering in RIT's Kate Gleason College of Engineering. He and members of the RoboCamp team developed a broad curriculum for the Beginner, Advanced, and Expert RoboCamps and Mobile App Camps using state-of-the-art tools in online robotics education and mobile app development: 
Beginner sessions will utilize Lego Robotics simulators and campers will receive the simulator software license which is included in the registration fee. Details about the tools and instructions for use are available on the RoboCamp website.
Advanced RoboCamp participants will use a robotics system called mBots. Participants will be able to construct the robots and program them using a drag-and-drop programming environment developed by MakeBlock. Directions will be given about picking up robot kits from several campus locations. At the completion of the camp, participants will be able to keep their kits and projects.
Expert camps will also feature the mBots using higher-level programming language such as C++ and the sensor technology for more complex challenges. 
Mobile App Development camp participants will receive a tablet and learn to develop apps using a state-of-the-art app development environment. The campers will develop several apps and will be able to keep the tablets after the camp.
The instructors of all RoboCamp session are Ph.D. students in Sahin's Multi Agent Bio-Robotics Lab with nine years of combined experience with RoboCamp curriculum and K-12 STEM camp education. 
"We believe your campers will enjoy our camps, learn critical skills and get excited about STEM topics.  We are looking forward to this exciting opportunity," said Sahin. 
More information about the camps can be found online and the RoboCamp 2020 video. Prices vary for participants in one or more camps and several discount options are available.
Video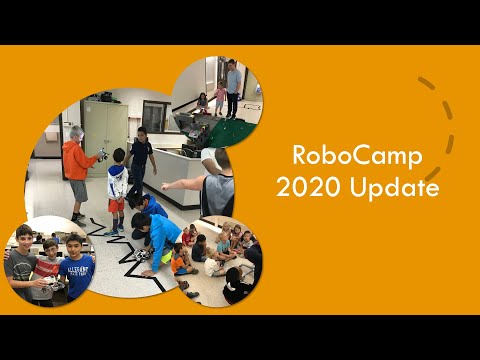 Related News
Topics