Art commissions give Gannett lobby a digital upgrade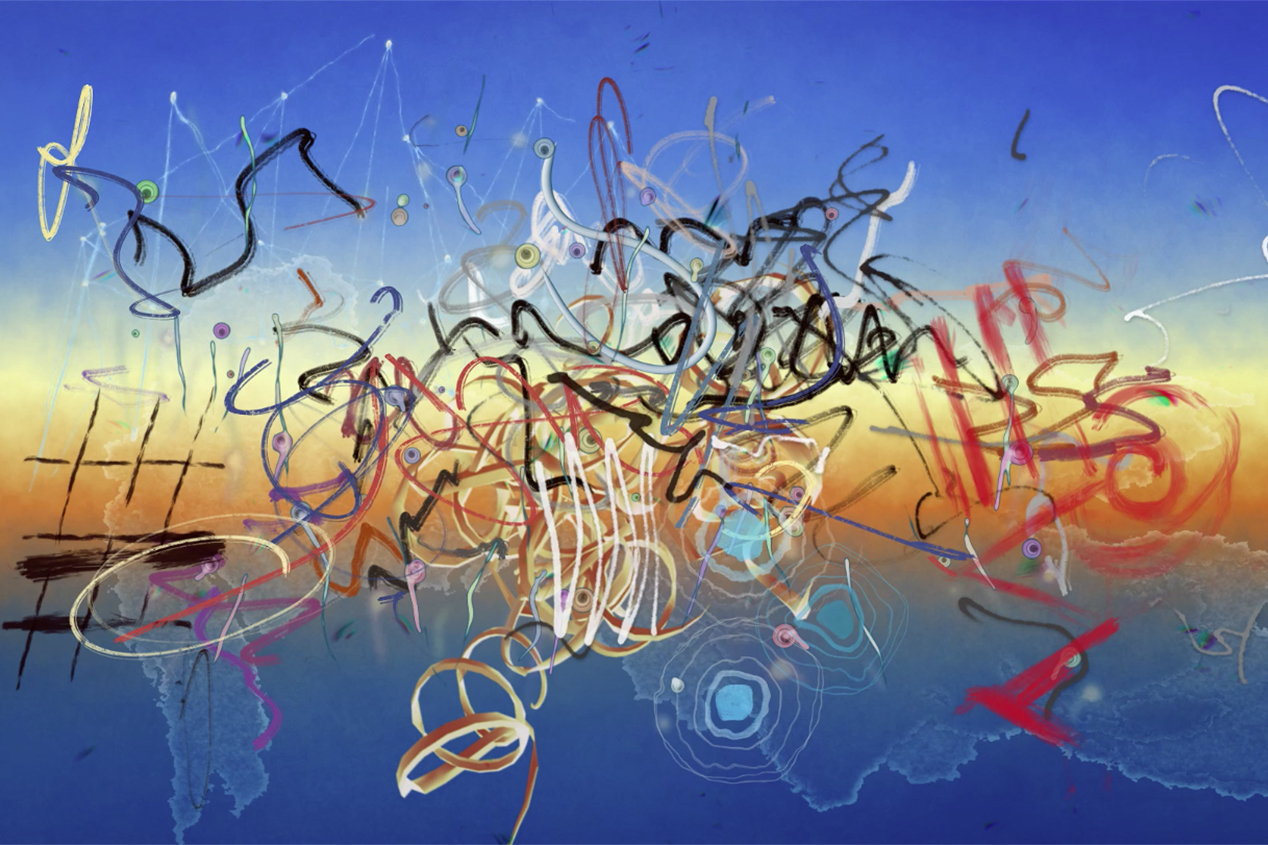 The lobby of RIT College of Art and Design's Gannett Hall has received an artistic touch. 
A new video-screen display was recently installed to showcase projects by contemporary artists, as well as alumni and students of the college. Made possible by RIT's Bevier Memorial Art Fund, the digital displays are dedicated to presenting artworks that incorporate moving images. 
For the inaugural use of the display, a jury of members representing each school in the College of Art and Design chose two award winners from an open call for video work: Chen Wang '17 MFA (photography and related media) and Sean Capone, a native of Rochester, N.Y. Their submitted digital works are currently on loop on the screens, along with award recipients from the School of Photographic Arts and Sciences' Short Attention Span Film Festival —  a previous exhibit of sub-30-second moving media projects by RIT students. 
The Bevier Memorial Art Fund is named after Susan Bevier (1821-1903), an instrumental figure in supporting RIT's earliest art programs. The Bevier Memorial Building, located on RIT's old downtown Rochester campus site, was erected in 1911 using funds given by Bevier. It housed various art and design programs as well as an art gallery. 
When RIT moved its campus to Henrietta in 1968, Bevier Gallery (on the second floor of Booth Hall) was named in her honor. Part of her remaining support was designated for the acquisition of artworks to display in what is now the College of Art and Design — including the dynamic, digital creations by Wang and Capone in the lobby of Gannett Hall.
About the featured artists and their work in the first Gannett Hall lobby program
Sean Capone; "Sky Report"
"This work is an ever-evolving digital drawing created from various computer-generated mark-making systems. Strokes, scribbles and calligraphic flourishes evoke a range of visual associations, from abstract expressionism to graffiti, from musical notation to baroque ornament. Set against a field of deep blue and orange and rippling cloud forms, the strokes trace a pattern of imaginary constellations and skyward trajectories over landscapes in restless motion."
Capone is a video artist working in digital animation, projection installation and moving image-based public art. A Rochester, N.Y., native, he received degrees from the University of Texas at Arlington and the School of the Art Institute of Chicago. He currently lives and works in New York City.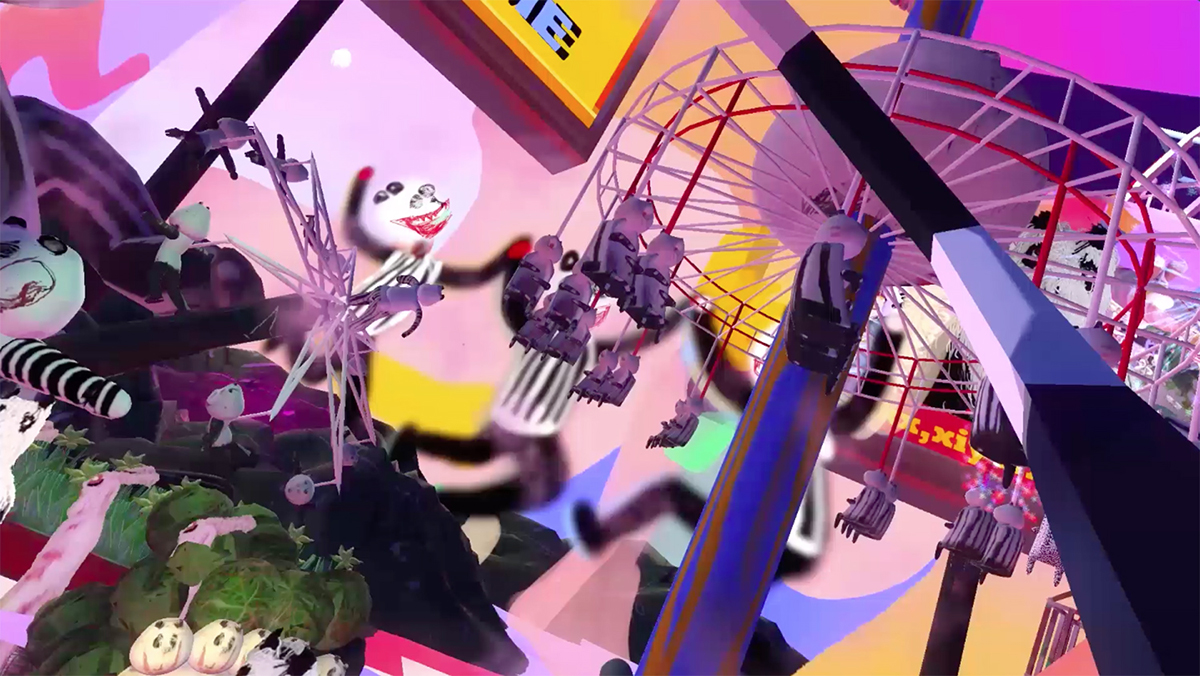 Chen Wang; "Sin Park" (from the series "Utopia Process")
"This work portrays a satirical, imaginary space based on our present-day society. I tend to create an overwhelming fantasy world by incorporating multiple moving layers that become unstoppable. I see their continual transformation as a way to think about the possibilities of a future world, one that expresses both a utopia and dystopia. Rather than linear storytelling, the work is open to multiple meanings that viewers may read or construct on their own, which helps transform and become part of the work."
Wang is an artist and alumna of RIT's MFA program in photography and related media. She received her BFA from Virginia Commonwealth University in painting and printmaking, then expanded her practice to include performance, video and digital animation. She currently lives and works in New York City.
Topics