Availability of Thanksgiving break pre-departure COVID testing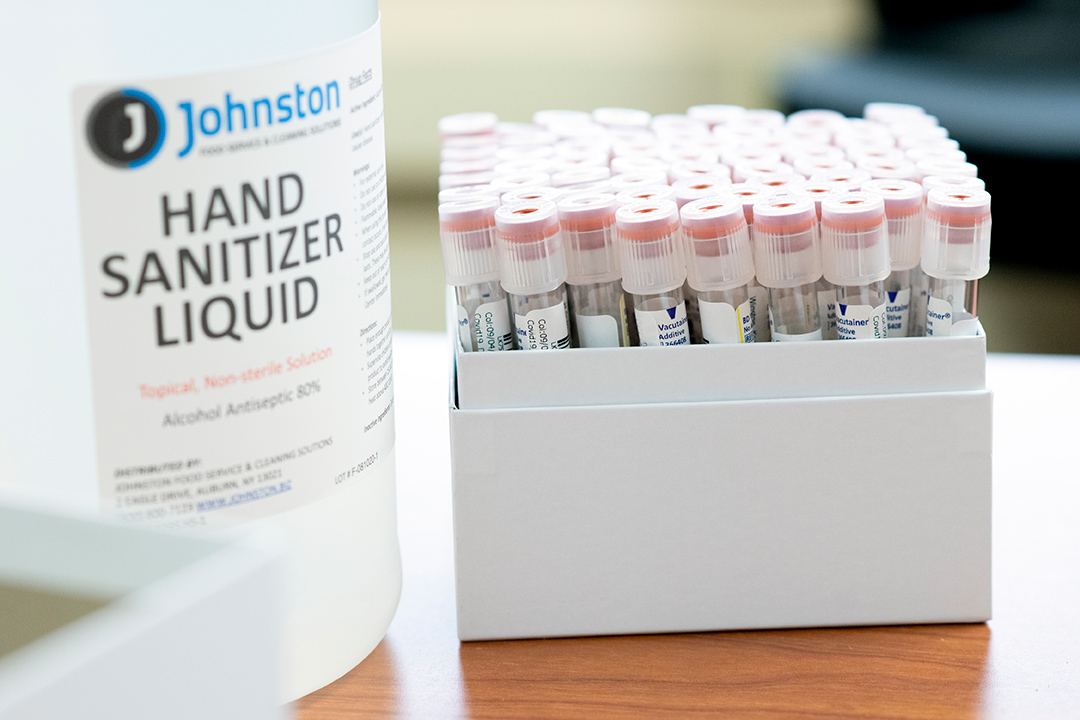 RIT has a limited supply of COVID tests for students who need a test before leaving for the Thanksgiving break. Please remember, receiving a negative result is not a free pass. It is a good sign. It means you must continue, and perhaps step up, your adherence to protective guidelines.
Students interested in getting a test should understand the following:
While there is no cost, the tests are limited, and they will be processed by appointment only.
Results are expected within 24-72 hours of the test date. Given those parameters, students are advised to schedule their test as close to three days before the date of departure as possible to ensure results are received in time.
At the time of testing, students will be given log in information to retrieve their results electronically.
If the test is positive:

Monroe County Department of Health will be notified and will issue a mandated isolation order.
You will be required to isolate for at least 10 days from the testing date.
You will not be permitted to travel using public transportation (buses, planes, trains) until the isolation period is complete.
You can travel in a personal vehicle, by yourself, if you do not stop at a rest stop, restaurant, etc. Once at your destination, you would complete isolation there.  Anyone traveling with the student who has tested positive for COVID i.e., in isolation, must adhere to health guidelines, including wearing a mask and contacting your local health department regarding a probable 14-day quarantine.
You must be prepared to provide a list of your close contacts (with contact information) for the two-day (48 hour) time period before your test.
Students currently living in campus housing will be provided the option to stay in university-sponsored housing for isolation
Appointments must be made in advance. Tests are available Monday, Nov. 16, through Thursday, Nov. 19. Students can sign up through CampusGroups. Students must have an appointment to be tested. There will be no walk-ins.
For those students unable to be tested on campus, we recommend checking testing availability through New York state. You can also check availability at local CVS or Urgent Care centers.
Pre-Departure Guidance
Let us know your plans before traveling. In addition, we strongly encourage students to practice a modified quarantine for several days before travel. Remember, your bubble only includes those with whom you live. Follow the three W's when socializing with your friends. Any COVID test only reflects your status as of the moment you took the test. Viral transmission can occur at any time.
Most importantly, let's finish the semester strong. Our success this semester has been due to your excellent adherence to the three W's. Wear your mask. Wash your hands. Watch your distance.
You have allowed us to navigate a semester of learning and exploration on campus in the midst of a pandemic. That is amazing and deserves praise. Thank you for keeping our campus safe! You are an awesome student body, and we look forward to seeing you after break and spring semester!
Wendy Gelbard, MD
Associate Vice President, Wellness Student Affairs
A sign language interpreted translation of this message is available.