Brick City Weekend events to look different this year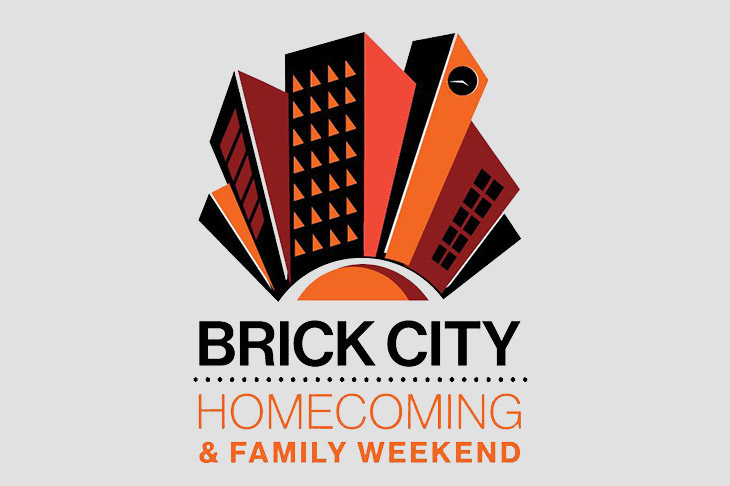 In a typical year, Rochester Institute of Technology normally sees more than 17,000 students, alumni, and parents gather on campus to experience Brick City Homecoming and Family Weekend, featuring more than 100 events during three days in October.
"Due to the COVID-19 pandemic, Brick City 2020 will not be a traditional homecoming and family weekend," said Jon Rodibaugh, executive director of alumni relations. "Instead, events are being designed to allow alumni to participate virtually during Tiger Alumni Week, the week of Oct. 19 to 25."
Additional activities focused on students are being planned on campus throughout the fall, including the weekend of Oct. 10-11. Details about those events will be announced as they become finalized.
"We are planning to engage as many students, alumni, parents, faculty, and staff as possible with safe and creative opportunities to allow us to come together as the resilient, proud, and supportive RIT family that we are," said Lynn Rowoth, assistant vice president for community relations and special events. "While it is disappointing we won't be seeing our alumni and parents in person at Brick City Weekend this fall, we are encouraged that they may join us virtually to show their Tiger spirit."
Information related to the RIT vs. Notre Dame men's hockey game scheduled for Oct. 24 will be released at a later time.
The Presidents' Alumni Ball will be postponed to the spring or later, but other traditional favorites, such as the Brick City 5K, may be held virtually to include alumni and parents from wherever they are.
Some of this year's live events may be streamed to allow others to enjoy them. A large outdoor stage that can hold up to 15 people (safely distanced) is expected to be erected on campus throughout the fall semester. And two 23-foot diameter projection screens—one on the grass next to the Student Life Center and Gordon Field House—will be available from dusk to dawn to show movies, videos of performances, memorable sports games and more.
Details will also be posted on the Brick City website as they become confirmed.
Topics