Caesars Entertainment VP Named Honorary Chair of Annual Black Tie Dinner
Jordan Clark will host hospitality school's annual RITz dinner 'A Night of Enchantment'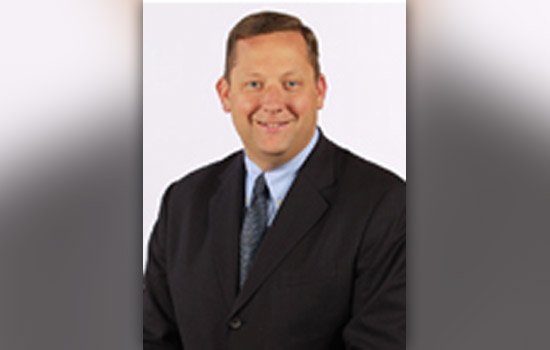 Dinner selections will be fitting for princes and princesses.
At the 2012 Puttin' on the RITz Dinner, A Night of Enchantment, guests can enjoy Princess and the Pea Soup, Enchanted Forest Salad, and Jack and the Grilled Asparagus Stalks.
The annual black-tie dinner and fundraiser for the Rochester Institute of Technology Hospitality Fund takes place March 31 at the Penfield Country Club, 
1784 Jackson Road. A cocktail reception begins at 5:30 p.m. and dinner will be served at 7:30 p.m.
It is open to members of the RIT campus, local community, alumni, family and friends. Tickets can be purchased online.
This year, Jordan Clark, vice president of sales for Caesars Entertainment and RIT alumnus, will serve as honorary chair for the event. He holds a Bachelor of Science degree in Hotel and Resort Management from RIT, graduating in 1992.
Clark, who oversees group sales for more than 35 hotels nationwide in locations such as Atlantic City, Las Vegas, Lake Tahoe, New Orleans and Tunica, has been in his current role since June 2011. He has extensive experience in the hospitality industry. His career in Las Vegas included roles as director of sales for the Venetian Resort Hotel Casino and later the Four Seasons Hotel. He joined Harrah's Entertainment in 2004 as the director of sales and pavilion operations at the Rio All Suite Hotel and Casino and Harrah's Las Vegas, overseeing the sales and meeting operations departments for both hotels. When Harrah's Entertainment and Caesars Entertainment merged in 2005, Clark became vice president of sales.
"From appetizers to entrees and dessert, the annual dinner is student-managed and organized," says Emily Conners, co-chair of the event. "We feature a different fairy tale for each course. It's very clever."
Executive Chef Ryan Steubing blended green apples and sauvignon blanc for the Poison Apple Sorbet to open the dinner and will feature a duet of lobster and chicken with tomato-basil quinoa for the entrée, Beauty and the Feast. The fourth-year hospitality student offers a vanilla and strawberry ganache petit four, A Wonderland Dilemma, for dessert.
"I think our executive chef came up with a great concept. He really did an amazing job. And all the taste testing has been incredible, so far," says Henry Malina, event co-chair. He and Conners are both third-year hospitality students.
Note: For more information contact Rick Lagiewski, rxlisr@rit.edu, 475-2820, or purchase tickets for the event online.