CEOWORLD Magazine ranks Saunders highly for Hospitality and Hotel Management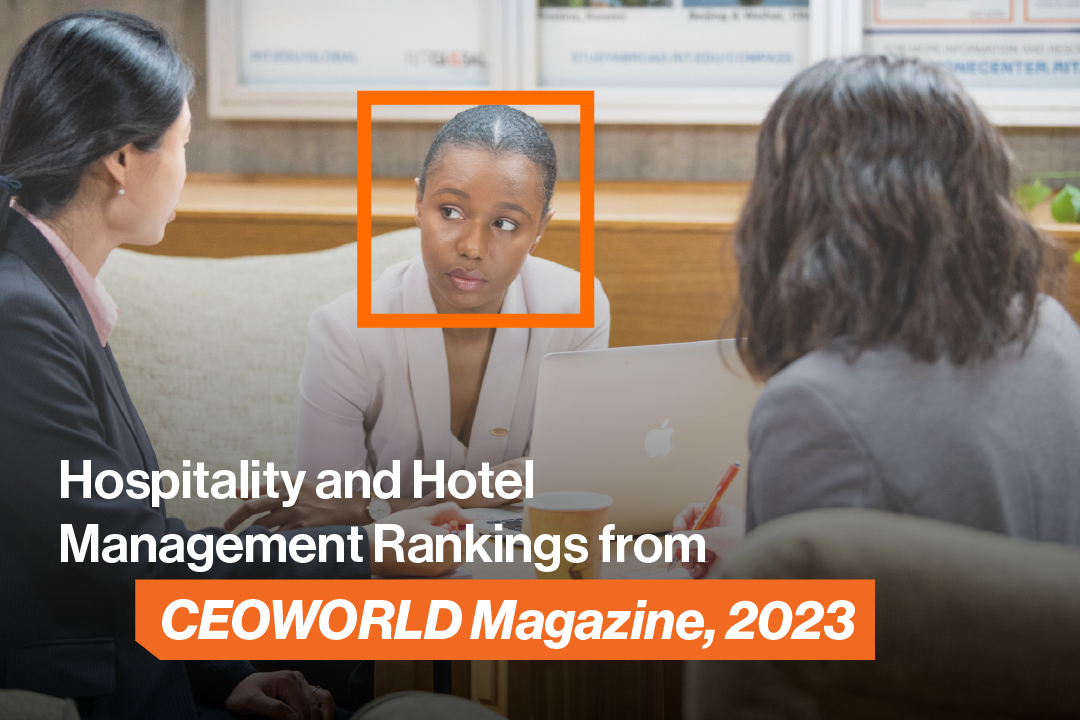 For the first time, Saunders College of Business has been ranked among the "Best Hospitality and Hotel Management Schools in the World For 2023" by CEOWORLD Magazine. Globally, Saunders came in at #27 out of 64 schools.
To create their ranking, CEOWORLD surveyed 185,000 graduates, industry professionals, employers, and recruiters in 96 territories, and collected information from publicly available sources and surveys. The final ranking was based on seven criteria: Perceived Global Brands Influence, Recruiters' Responses, Employers' Feedback, Job Placement Rate, Admission Eligibility, Specialization, and Academic Reputation.
Saunders's B.S. degree in hospitality management combines technology, computing, and data analytics with hospitality and tourism to improve guest experiences and reshape the hospitality and tourism industry. Saunders recently expanded its minors to meet evolving hospitality industry demands; beverage management, hospitality management, real estate in hospitality, and sports, events, and entertainment management. The master's in hospitality business management teaches students to analyze, evaluate, and apply hospitality and tourism data from diverse sources.
Saunders' undergraduate and graduate portfolio is nationally and internationally ranked and recognized. Visit our events page to view graduate information session opportunities and other events.
Topics