CIAS well represented at graphic arts conference
Graduate students, professors to present seven papers at annual technical conference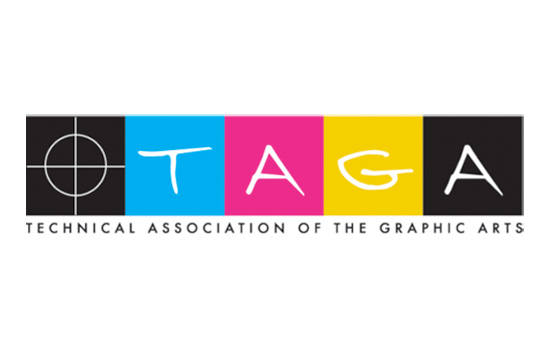 Rochester Institute of Technology's School of Media Sciences (SMS) will be well represented at the 67th TAGA Annual Technical Conference, which takes place in Albuquerque, N.M., beginning this Sunday, March 22.
The annual conference by the Technical Association of the Graphic Arts (TAGA) is the only international symposium for the graphic arts industry. It features technical papers on research direct from the laboratory together with studies from the pressroom along with software and systems engineering papers. The conference runs through March 25.
The upcoming symposium marks a record-breaking year for the number of technical papers accepted and presented at a TAGA conference by RIT, with a total of seven. Four RIT graduate students who recently completed their Master of Science degree requirements—Lufei Yu, Peng Cheng and Changlong Yu (all of China) and Rattana Mayteekriengkrai, of Thailand—will deliver their thesis projects. In addition, School of Media Science professors Robert Chung and Bruce Myers will present their current research as will David Wyble from RIT's Munsell Color Science Laboratory.
World-renowned printing expert and professor emeritus Frank Romano will receive the 2015 Michael H. Bruno Award for outstanding contributions to the graphic arts industry at the TAGA honors and awards banquet.
Five RIT undergraduate students—Brian Siegfried, a fourth-year media arts and technology major from Pittsburgh; Emily Doolittle, a fourth-year media arts and technology major from Vestal, N.Y.; Kelly Gatesman, a fourth-year graphic design major from Colchester, Conn.; Alissa Roy, a second-year media arts and technology major from Glenwood, N.Y.; and Mitchell Morgan, a first-year media arts and technology major from Maplewood, Minn.—are representing the RIT TAGA Student Chapter at this year's conference. In addition to meeting with industry professionals and student chapters from other college campuses, RIT students will showcase the 2015 TAGA RIT student chapter publication.
"Our graduate and undergraduate students routinely engage in research and scholarship as part of their academic experience—the outcome of which is reflected in their graduate thesis work, senior thesis and other senior or capstone projects," said Twyla J. Cummings, senior associate dean and professor in RIT's College of Imaging Arts and Sciences. "We are extremely proud of our students in RIT's School of Media Sciences and know that they will represent us well at this year's TAGA Annual Technical Conference."
The RIT Student Chapter of TAGA conceptualizes, designs and produces a yearly print and digital publication containing technical papers written by undergraduate and graduate students. The chapter is comprised of a diverse range of students who enjoy learning about and being part of the graphic arts industry. Each year, the chapter travels to the TAGA conference where it competes with other schools.
For additional information on this year's conference, go to the TAGA website.
Topics