Criminal justice professor named ACE Fellow
Chair of the university's Department of Criminal Justice among 33 Fellows chosen nationwide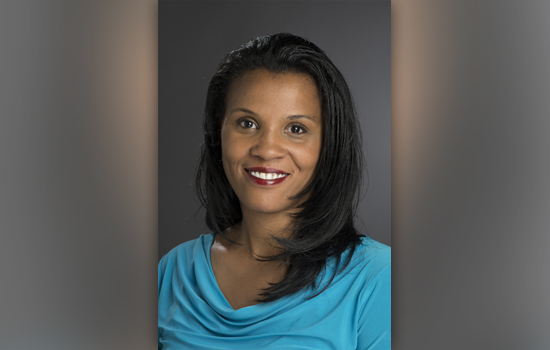 LaVerne McQuiller Williams, criminal justice professor at Rochester Institute of Technology, has been named an ACE Fellow for the 2016-17 academic year by the American Council on Education (ACE).
The ACE Fellows Program, established in 1965, is designed to strengthen institutions and leadership in American higher education by identifying and preparing faculty and staff for senior positions in college and university administration. Thirty-three Fellows, nominated by the senior administration of their institutions, were selected this year following a rigorous application process.
"I am truly honored to have been selected to participate in this prestigious program," said McQuiller Williams, who is chair of the Department of Criminal Justice in the university's College of Liberal Arts. "I look forward to the experience and to sharing what I learn with my colleagues at RIT."
Nearly 2,000 higher education leaders have participated in the ACE Fellows Program over the past five decades, with more than 80 percent of Fellows having served as senior leaders of colleges and universities.
"The ACE Fellows Program cultivates leaders prepared to meet the constantly evolving challenges of today's higher education landscape," said ACE President Molly Corbett Broad. "The diverse and talented 2016-17 Fellows class demonstrates why the program has been such a vital contributor for more than a half-century to expanding the leadership pipeline for our colleges and universities."
McQuiller Williams, who was nominated for the program by RIT Provost and Senior Vice President for Academic Affairs Jeremy Haefner, will spend the academic year at a college or university to be determined later.
A member of the criminal justice faculty since 1996, her primary research interests include intimate partner violence, restorative justice, therapeutic justice, and sex trafficking. She has served as co-principal investigator on $1.2 million in research projects funded by grants from the U.S. Department of Justice to study interpersonal violence in under-represented populations.
McQuiller Williams serves as the faculty advisor for the RIT Prelaw Association and Phi Alpha Delta Law Fraternity International. She is also the 2006 recipient of the Eisenhart Award for Outstanding Teaching. Prior to joining the RIT faculty, McQuiller Williams was an assistant district attorney specializing in sexual assault and domestic violence cases.
"I am delighted that Professor McQuiller Williams will be an ACE Fellow," Haefner said. "RIT has a proud tradition of both sending participants to the program, as well as hosting Fellows from other colleges and universities because we believe strong, informed leadership is essential to the success of higher education."
The ACE Fellows Program combines retreats, interactive learning opportunities, campus visits and placement at another higher education institution to condense years of on-the-job experience and skills development into a single semester or year. ACE Fellows spend an academic year working with a college or university president and other senior officers at the host institution, while also developing a network of higher education leaders from across the country and abroad.
About ACE
Founded in 1918, ACE is the major coordinating body for all the nation's higher education institutions, representing more than 1,600 college and university presidents and related associations. It provides leadership on key higher education issues and influences public policy through advocacy. For more information, please visit www.acenet.edu or follow ACE on Twitter @ACEducation.
Topics