Development and Alumni Relations is now University Advancement
New name reflects emphasis on advancing RIT's mission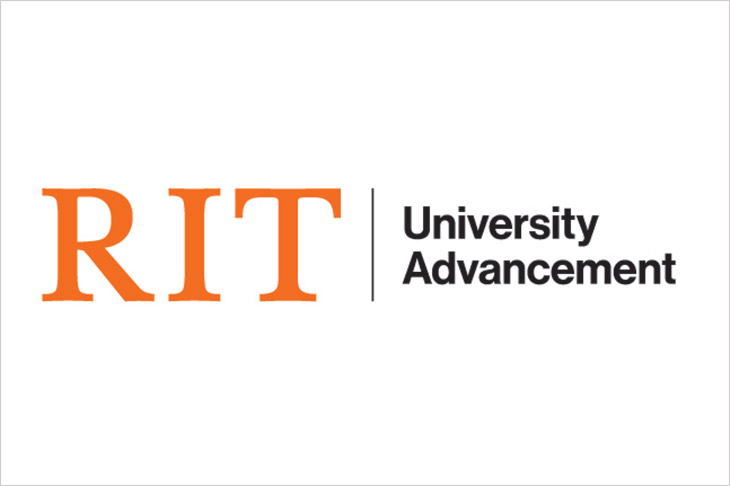 The Division of Development and Alumni Relations will become the Division of University Advancement, highlighting its focus on advancing the university's mission. Over the past six months, RIT's newest vice president, Phil Castleberry, has been developing a reorganization plan for the division in an effort to achieve new levels of success. This announcement is the first step of a public roll out.
Castleberry came to RIT in February with ideas and a philosophy around best practices in fundraising and constituent engagement and spent several months testing those ideas with input from staff, faculty, peers, trustees, and senior administrators, as well as dozens of alumni and donors.
"So much of what I heard on my listening tour in those first few months pointed to an evolving vision and broader mission, where Development and Alumni Relations didn't adequately reflect the full scope of the work done by this team," said Castleberry.
"Because our focus extends far beyond fundraising and involves a constituency much larger than alumni, a name change to University Advancement better reflects our primary goals and objectives," Castleberry added. "This change lets campus partners know that the division is committed to advancing RIT's top priorities and helping to achieve RIT's highest aspirations, while engaging the entire RIT community of alumni, faculty, staff, students, parents, corporations, foundations, friends, and the greater Rochester region."
RIT's ability to engage constituents and drive philanthropy is continually evolving, and President David Munson agrees the division needs to evolve to address the critical and emergent needs of the university. "The talented and committed University Advancement team is poised to help deliver on the promise that RIT is shaping the future and improving the world through creativity and innovation," Munson said.
Looking ahead, Castleberry noted there is a high level of energy and commitment within the division. "This is an exciting new chapter. The new name captures the enthusiasm of the team and accentuates the division's commitment to advancing the university's mission," he said.
The larger reorganization plan is still progressing and will become the foundation for future success, including the successful conclusion of Transforming RIT: The Campaign for Greatness, which has raised $728 million to date toward a goal of $1 billion, the largest fundraising effort in the university's history.
Topics