Engineering World Health CEO to visit RIT Feb. 12
Event also open to students interested in joining new student chapter of the organization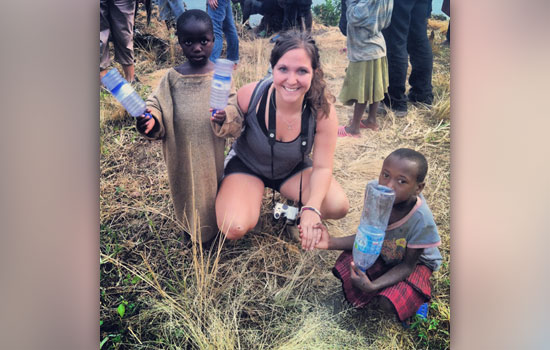 Supplied photo
Edward Hutton, chief operating officer of the international organization, Engineering World Health, will be on campus this week to talk about the role engineers play in supporting the health care and medical communities in the developing world. Hutton will meet with students at 3 p.m. on Wednesday, Feb. 12 in the Senior Design Center, located on the fourth floor in RIT's Kate Gleason College of Engineering.
A Rochester chapter of the organization is under development and students interested in joining the new chapter can learn more about the process and the organization. The program is free and open to all RIT students.
Engineering World Health is an international non-profit organization focused on improving the technological infrastructure in developing country clinics and hospitals. First established in 2001, the organization has grown to include several programs, including a student summer program, an equipment design program, and several professional and student chapters around the world.
"This is 100 percent open to all students on campus—not just engineers," said Lindsay Demblowski, a second-year biomedical engineering student. Demblowski participated in the organization's summer program, traveling to Rwanda, from May through August of this year to help medical personnel repair incubators at a regional hospital. She will discuss that experience and other opportunities with the organization for student internships.
"This is very important because the design contest called "projects that matter" requires a lot of innovation and different thinking."
Contact Demoblowski by email at lad8988@rit.edu with questions about the campus event or the new student chapter.
NOTE: Demblowski and Daniel Phillips, director of RIT's biomedical engineering program, will also be part of a community panel earlier the same day, featuring senior leaders of Engineering World Health at noon at the Rochester Bioventure Center, part of High Tech Rochester, located in Henrietta.