Entrepreneurship center sponsors Lemonade Day
City of Rochester and Monroe County invite youths to take a 'stand' and operate a business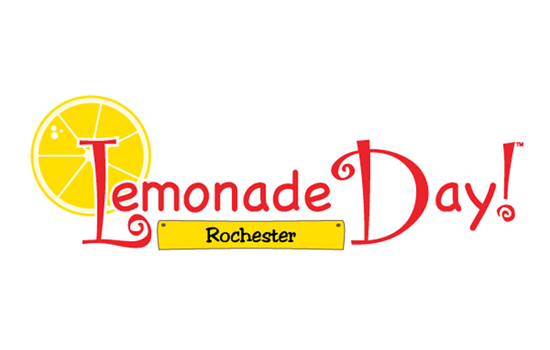 Lemonade Day, a program that teaches children how to own and operate their own business, is coming to Rochester on June 6. This is the first time lemonade stands will be open at multiple sites throughout the city and Monroe County.
"Our goal is to stimulate the mindset of our youth by teaching them how to earn money by running their own business, a lemonade stand," said Ebony Miller, program manager for RIT's Center for Urban Entrepreneurship, sponsor of the event.
In a proclamation by Rochester Mayor Lovely A. Warren and Monroe County Executive Maggie Brooks, area citizens are invited to participate and have a role—either selling or buying lemonade—to support the K-12 entrepreneurial event.
Here are a few lemonade stands that will be open for business:
Special T Cakes & Desserts, 3811 Dewey Ave.
The Rochester Public Market, 280 N. Union St.
Rochester Academy Charter School, 841 Genesee St.
Genesee Waterways, 149 Elmwood Ave.
RCSD Pinnacle School No. 35, 194 Field St.
RCSD Audubon School No. 33, 500 Webster Ave.
Rochester Jewels, 178 W. Main St.
Carter Street Recreation Center, 500 Carter St.
Beads and Bangles by Jaira, 733 E. Main St.
"A report by the Rochester Area Community Foundation noted that Rochester ranks as the fifth poorest city in the country among the top 75 largest metropolitan areas," said Miller. "We want to help change that statistic. For children of low socio-economic backgrounds, Lemonade Day can empower their sense of self-worth and confidence in being able to say, 'I am an entrepreneur.'"
Lemonade Day is a national program that started in Houston in 2007. It has since expanded to more than 40 cities and 250,000 participating children.
For more information, contact Miller at 585-475-6092, or email cue@saunders.rit.edu. To register for Lemonade Day Rochester, go to http://Rochester.lemonadeday.org.