Exploring photography's role in social change
"Whose Streets? Our Streets!" explores New York City social justice movements from 1980-2000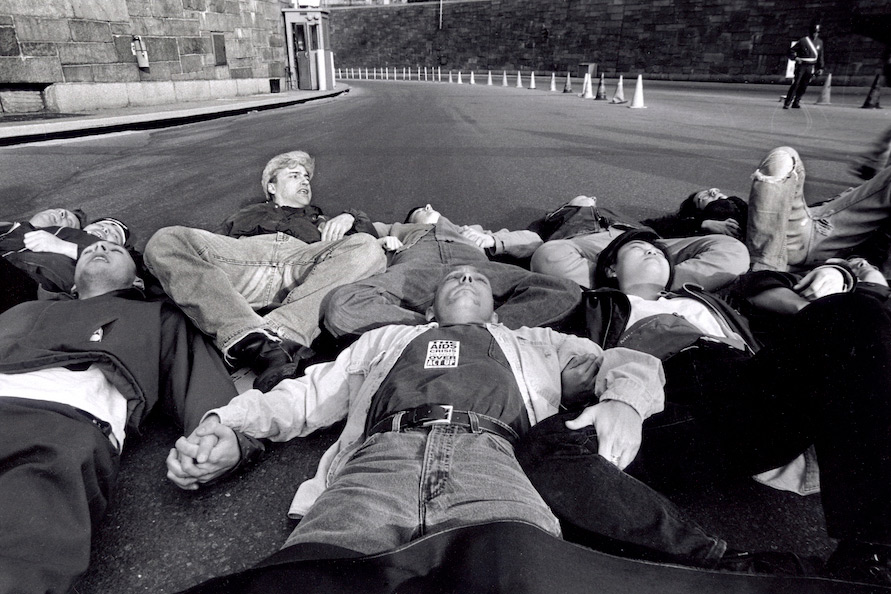 Carolina Kroon
Photojournalism plays a major role in social justice movements, and Rochester Institute of Technology faculty and alumni have developed an expansive multimedia project to show how. "Whose Streets? Our Streets!" features the work of 37 independent photographers who documented protests, demonstrations and conflicts on the streets of New York City from 1980 to 2000.
The photographers' impact will be captured in a new book, short film, interactive website and exhibitions to be housed at multiple local galleries. The photographs collected for the project were taken before cellphones and social media had become ubiquitous, but they capture demonstrations about issues that still resonate today, including police brutality, poverty and feminism.
"The project takes a broad scope to look at all kinds of social movements in New York City in the 1980s to 2000s," said Tamar Carroll, associate professor of history at RIT and the project's co-curator. "We felt like we were filling in a gap with the historical record because a lot of these photographs were just in the photographers' personal archives, many of them had never been exhibited, certainly hadn't being shown together and weren't necessarily being collected in museums."
Carroll worked on the project with co-curators/photo editors Meg Handler '90 (photography) and Michael Kamber, a former New York Times journalist, as well as RIT Assistant Professor Josh Meltzer, who designed and developed the website and conducted and edited interviews. Meltzer sees echoes of these photographers' work in modern movements such as Black Lives Matter.
"These photographers followed very strict ethical guidelines, and in this era of 'fake news,' we can look to these photographers to help us figure things out," said Meltzer. "If you take police brutality for example, back then everybody didn't have a video camera in their pocket, so it was very hard to prove anything. But some of these photographers were photographing it in Tompkins Square Park and there were images of people getting beat by the police. This select group of professional photographers were the eyes of the city that were recording these moments."
The book, "Whose Streets? Our Streets!": New York City 1980-2000, is being distributed by RIT Press, RIT's scholarly book publishing enterprise. It is now available for pre-order for $24.95 at the RIT Press website or by calling RIT Press at 585-475-6766.
The Little Theater will premiere the short documentary film "Whose Streets? Our Streets!" as part of KeyBank Rochester Fringe Festival's event "Listen To US: Short Videos from RIT Photojournalism." The event takes place 7-8:30 p.m. Friday, Sept. 21.
Two "Whose Streets? Our Streets!" exhibitions will open at Rochester-area galleries in October:
The exhibition will be on view from Thursday, Oct. 11, through Friday, Nov. 2, at RIT's William Harris Gallery on the third floor of Gannett Hall. A panel discussion featuring Handler and several of the photographers will take place from 3:30-5 p.m. on Thursday, Oct. 11, in the auditorium in RIT's Carlson Hall, followed by an opening reception from 5-7 p.m. the same day.
A satellite exhibition will be on view from Friday, Oct. 5, through Thursday, Oct. 25, at Gallery Q in Rochester.
For more information, go to www.whosestreets.photo.