Four years and four faculty teaching excellence awardees in ECTET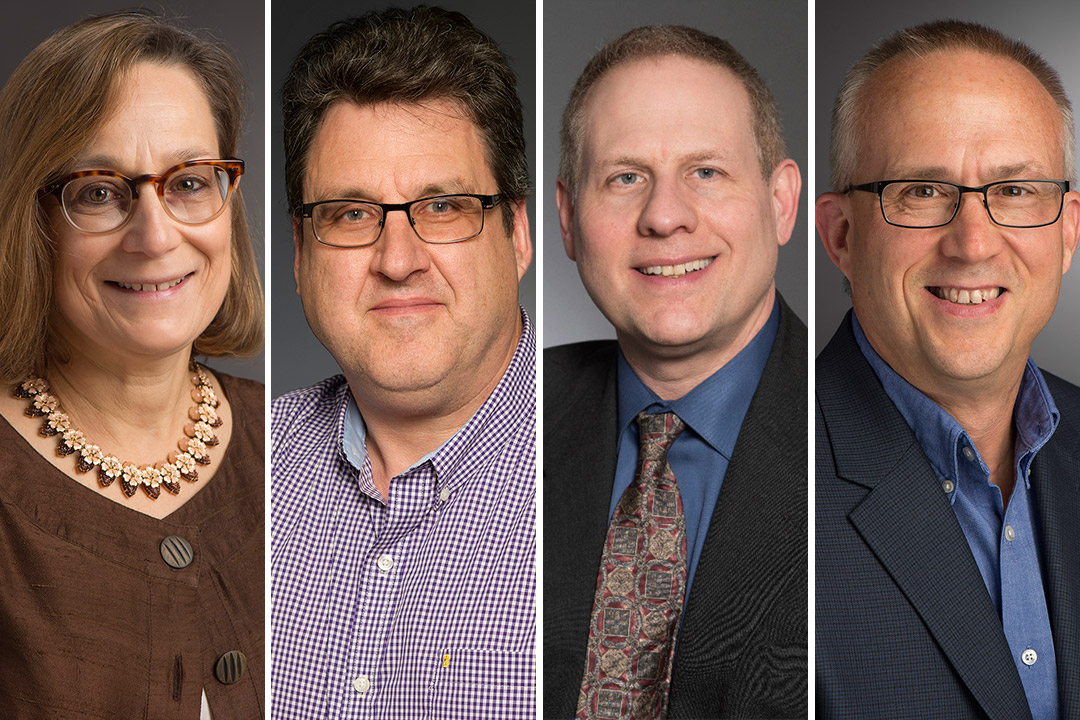 Jeanne Christman is the fourth consecutive faculty member in the electrical, computer and telecommunications engineering technology department to win the Eisenhart Award. It began with Richard Cliver in 2017, followed by Steven Ciccarelli in 2018 and George Zion in 2019. All four were honored for teaching excellence and each expressed that a caring culture was the foundation of student success.
The college has dedicated itself to improving engineering technology education and faculty lead the change toward better student learning by developing a culture of learning, innovation and curiosity toward problem solving. The four are part of a core group of faculty in RIT's College of Engineering Technology with expertise in building collaborative learning environments, generally seen as an asset for engineering education. Trends in this area today involve blending theoretical engineering principles with more real-world applications, and varying the style of presenting engineering information to students to better connect theory with practice.
"As dean, I am so proud of all of our faculty and their continued excellence in imparting outstanding education to our students," said S. Manian Ramkumar, dean of the College of Engineering Technology. "Four of our faculty receiving this outstanding teaching award, from within the same department, four years in a row, is so unique and probably the first time in RIT history. This truly exemplifies CET's strength and our focus on students and their education.