Garth Fagan Dance "NY PopsUp" Performance at RIT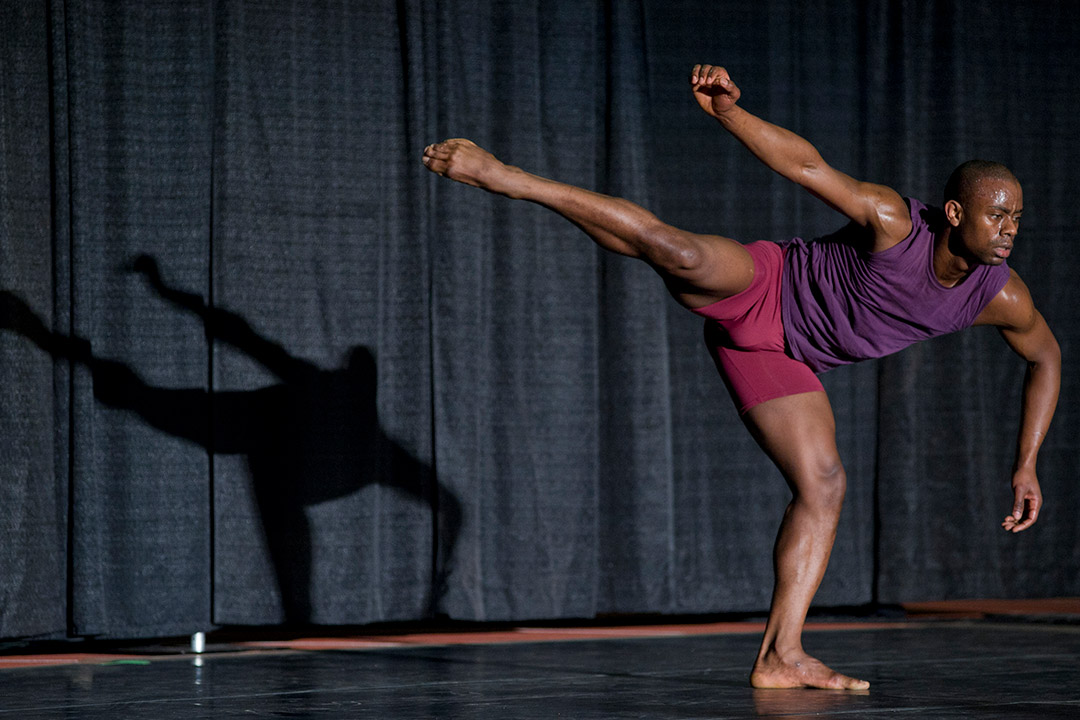 Elizabeth Lamark
Dear RIT community:
With our spring semester off to a good start, I want to take a moment to thank you all for your sustained efforts to keep our RIT community safe. Your commitment has been extraordinary. While the pandemic has forced us to miss some of the things we most enjoy, I am pleased to let you know that we have been presented with a special opportunity. Governor Andrew Cuomo has announced an expansive statewide arts festival consisting of pop-up events, "NY PopsUp," which will feature more than 300 performances that will take place across the state from February 20 through Labor Day, to help revitalize the struggling live entertainment sector. RIT was contacted and asked to host a "NY PopsUp" performance by Garth Fagan Dance in one of our unique venues.
After internal discussions and an onsite meeting with NYS Department of Health officials, we agreed to host three performances this coming Sunday, Feb. 21, at MAGIC Spell Studios.
You may recognize Garth Fagan as the internationally acclaimed choreographer who is known for his innovative style that melds modern dance, ballet, and Afro-Caribbean dance. His dance company has performed across the globe, and he has received a host of awards, including the Tony Award for his choreography in The Lion King. We look forward to making the Garth Fagan Dance performances available to some of our faculty, staff, and students who have worked so hard to keep RIT functioning at a high level during the pandemic and to say thank you to some of our frontline workers.
How to RSVP
The performances are free for our internal RIT community (no guests, one RSVP per person) and are available only to individuals who have been cleared to circulate on campus. To RSVP, email Melissa Taylor and Cate Fox no later than noon on Thursday, Feb. 18, and include the following information:
Subject: Garth Fagan Dance RSVP
Your Name
Email
I am: Faculty | Staff | Student
Job Title/Department (If faculty/staff)
Performance Requested in order of preference (only include times you can attend): 12:30 p.m. | 2:30 p.m. | 4:30 p.m.
Each performance will be limited to 50 people, and RSVPs will be taken in the order in which they are received. Strict safety protocols will be in place, masks must be worn, and seats will be physically distanced. Upon arrival, temperatures will be checked for all attendees, and seats will be assigned. Please plan to arrive 20-30 minutes before the performance start time.
Attendees will receive an email confirmation that will include the performance time and directions, such as what doors to enter/depart. Upon arrival, you will be asked to produce your Daily Health Screen to display to our team, so remember to download that to your mobile device.
We are very excited that RIT was asked to partner with New York state on this important initiative to support performing arts across the state and to say thank you to some of our frontline workers and students.
Sincerely,
David Munson
President, RIT