Girls Who Code founder to speak at RIT
RIT hosts ACM New York Celebration of Women in Computing Conference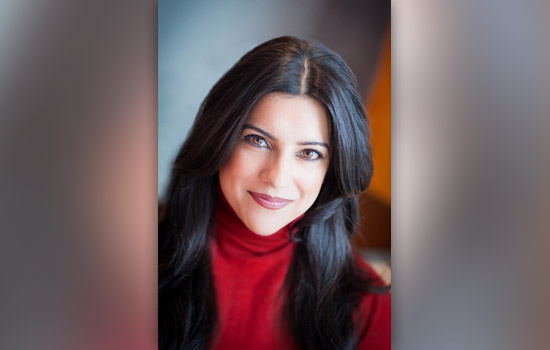 Reshma Saujani, the founder of Girls Who Code, will help celebrate and inspire women in computing at a talk April 21 at Rochester Institute of Technology.
Her talk, titled "Closing the Gender Gap in Technology," is from 4 to 5 p.m. Friday in RIT's Ingle Auditorium. The event is free and open to the public.
Drawing from her book, Women Who Don't Wait in Line, Saujani will advocate a new model of female leadership focused on embracing risk and failure, promoting mentorship and sponsorship, and boldly charting your own course, both personally and professionally.
Saujani is the keynote speaker for the ACM New York Celebration of Women in Computing Conference hosted April 21–22 at RIT. The fifth annual conference brings together hundreds of women in computing from across upstate New York. The event aims to encourage women to complete their studies in computing by exploring careers and meeting female leaders from business, industry and academia.
"Women are underrepresented in the computing majors on most campuses and often do not get the opportunity to meet with and discuss technical topics with other groups of (mostly) women," said Deb LaBelle, lecturer in RIT's B. Thomas Golisano College of Computing and Information Sciences and co-chair of the conference. "There is always something new to learn about and this conference offers a friendly environment for young women to celebrate the fact that they are 'women in computing' and they too have a lot to contribute to the world of computing."
The conference—nicknamed NYCWiC—gives women the chance to see the contributions that other local women are making to the computing field. The event features a career fair, workshops and presentations on computing research and efforts to increase diversity in computing.
In 2012, Saujani founded the nonprofit organization Girls Who Code with the mission to close the gender gap in technology. Since then, she has sparked a national conversation about increasing the number of women in tech.
Girls Who Code has reached nearly 40,000 young girls in every state, 90 percent of whom have declared or intend to declare a major or minor in computer science. With Google and Twitter as backers, and Facebook and AT&T (among others) signed on as mentors, the program aims to enroll 1 million women by 2020.
Registration for the 2017 ACM New York Celebration of Women in Computing Conference is closed. For more information on the conference, go to nycwic.acm.org.
Topics