Hackathons help students get jobs, make difference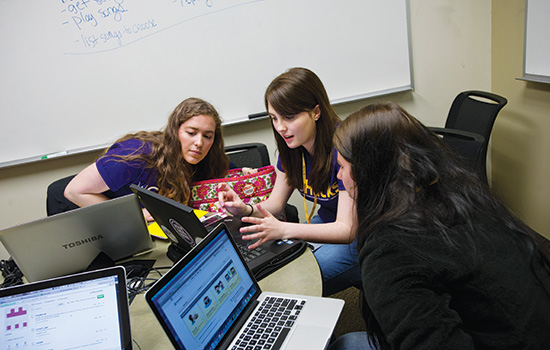 A. Sue Weisler
On a Friday evening after classes, the last thing that Vickie Angie '13 (new media design) wanted to think about was schoolwork.
"I needed a change of pace and I wanted to be creative," said Angie. "So I went with some friends to the weekend hackathon on campus."
Within hours she was teamed up with six other students, and after a few crazy ideas, a massive amount of junk food and little to no sleep, they had created a new product. During a five-minute presentation in front of the more than 70 people at the event, the team unveiled the prototype for Blink Band, a bracelet that allows close friends to stay in touch by flashing whenever friends post something new to their social networks. Angie and the team took home the top prize in the creative category at the American Greetings Hackathon in January 2013.
Much like a marathon, in which runners cover a lot of ground on pavement over a limited period of time, hackathons allow computer programmers and others involved in software development, including graphic designers, project managers and interface designers, to cover a lot of ground on a software project with a certain theme. The "hack" in hackathon refers to the problem solving and exploratory programming that occurs during these 12-, 24- or 48-hour coding competitions, not someone who breaks into a computer system.
But hackathons are more than coding. They have become a way for students to impress future employers, give back to the community and socialize.
"Hackathons provide our students with a number of unique opportunities that complement and build on our curriculum," said Andrew Sears, dean of the B. Thomas Golisano College of Computing and Information Sciences. "I'm always impressed by the energy and new ideas that our students bring to these big events."
New job fair
That wasn't always the case. Adjunct professor Remy DeCausemaker '08, '13 (applied arts and sciences, professional studies) remembers setting up his first hackathon at RIT in 2009. The pizza was ordered, cans of energy drinks were within arm's reach and he was ready to stay awake for 24 hours of open source government data aggregation.
"I think three computing students showed up, and they only stayed for five or six hours," said DeCausemaker, who is also a free and open source software research coordinator in RIT's Center for Media, Arts, Games, Innovation and Creativity (MAGIC).
But DeCausemaker said the event was still fun and they learned about open source software development, which is software that anyone can modify and improve.
Today, hundreds of students from across the university partake in the two or three hackathons offered each semester. Since 2009, there have been more than 40 hackathons, including women-only hackathons, hackathons to build whole video games in a day, hackathons to solve problems for NASA and hackathons to win prizes from Apple and Microsoft.
Some hackathons take place only at RIT. Others are part of bigger events. Earlier this year, RIT was the regional site of Global Game Jam, which had 23,198 participants at 488 sites across 72 countries.
"Beginning in 1999 and really taking off in the mid 2000s, hackathons have become a big part of entrepreneurship, innovation and entertainment for industry and universities," said Stephen Jacobs, professor and associate director of RIT's MAGIC Center.
Facebook, for example, has become famous for its all-night coding workshops, where engineers are free to create new projects unrelated to their day-to-day activities. Some of Facebook's most popular features, including the "Like" button, Timeline and Chat, were conceived during hackathons.
"In just the last five years, the popularity of hackathons at RIT has exploded," Jacobs said.
One reason for the explosion is that hackathons are becoming a step in the interview process for employers.
The Cleveland-based company American Greetings held its first college hackathon at RIT last year, said Mark Prugh, manager of Web development at American Greetings Interactive. For the last seven years, the company has routinely hosted hack days for its own employees to inspire them and get new ideas for the company, he said. The RIT hackathon was organized as a thank you to the university for the numerous graduates and co-op students who work with the company and as a way to recruit new employees.
"American Greetings really values hackathons because it gives us an opportunity to see a student perform under pressure with a deadline," Prugh said. "We can learn more about a student's abilities in their five-minute presentation than in a typical five-hour interview."
Ryan Brown '13 (applied networking and systems administration) landed one of the three interviews with American Greetings after he participated in the company's hackathon.
Brown ended up taking a job as a software developer with Hudl, a Lincoln, Neb., company that makes high-tech tools for coaches and athletes to review game footage to improve team play.
For Brown, the highlight of hackathons is demonstrating his group's final project in front of an interested and driven audience. At the American Greetings event, he and other programmers created Data Buffet, a real-time monitoring service for server analytics. Data Buffet won first place in the Web category.
Make a difference
Along with the excitement of a competition, hackathons allow participants to learn new skills and give back to the community. The iOS App Challenge, a weeklong hackathon hosted by Apple this winter, was a good excuse for Brandon Littell '15 (game design and development) to learn Objective-C, the primary language used by Apple.
Joined by two of his software engineering friends, Littell sought to get his feet wet in iOS development and have fun doing it.
"We created WeFree, a calendar app that helps you see when your friends are free and shows how much time you have until your next event," Littell said. "We actually came up with the idea because we were having such a hard time figuring out when to meet to work on this hackathon."
In 2010, more than 15 Computer Science House students worked on a hackathon for Haiti, in which they wrote a Python script to better organize a database of public school information after the catastrophic earthquake.
In 2012, RIT and Rochester community hackers helped to create a mobile version of New York's disaster preparedness website, after Superstorm Sandy took out many people's home computers.
"People in the technology field often think that liberal arts and social science students are the only ones who can directly help other people," Jacobs said. "Humanitarian hackathons are a great way for our students to build something and help solve real-world problems."
That continues to be the case for students even after they graduate.
Brown said last January, Hudl hosted a two-day hackathon event on the 14th floor of the Palms Casino Resort in Las Vegas.
"Not only was it decked out with free goodies, but we got to work with developers that had different expertise than our own and build anything we wanted that could benefit the company."
Angie, who now works with Nurun, a global design and technology consultancy in San Francisco, is excited to be attending the company's annual hackathon in September.
"It's three days where the whole office stops doing client work and gets to create something new," said Angie. "I think hackathons are important because they allow people's passions to come out and help us remember that we really love what we do."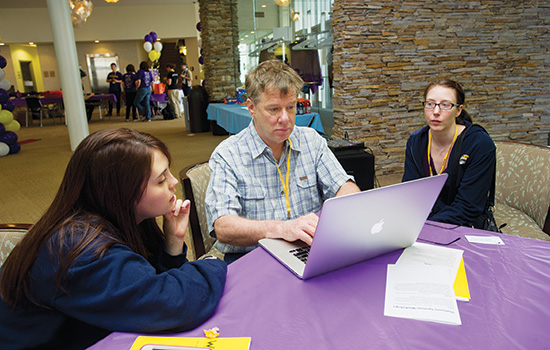 A. Sue Weisler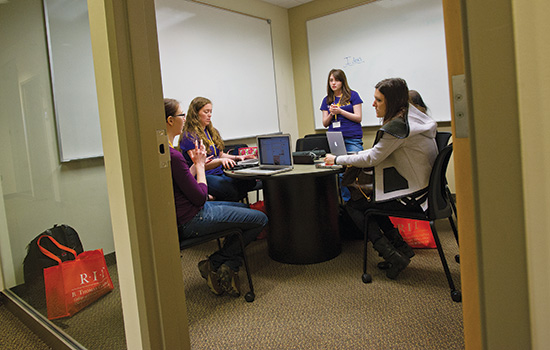 A. Sue Weisler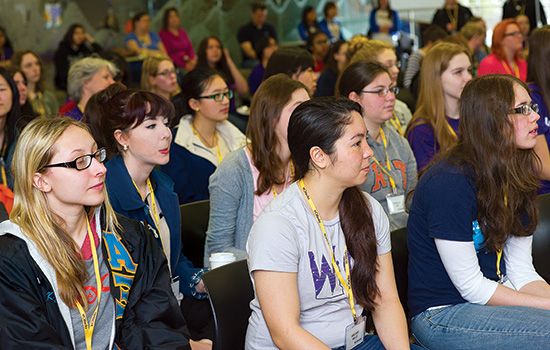 A. Sue Weisler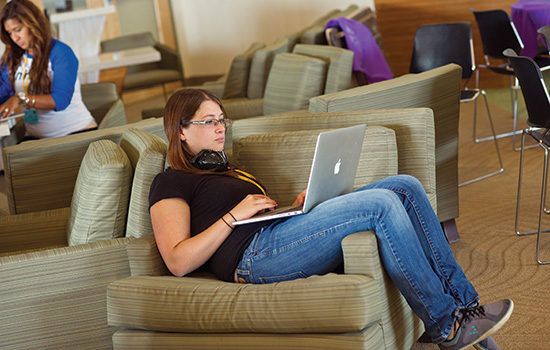 A. Sue Weisler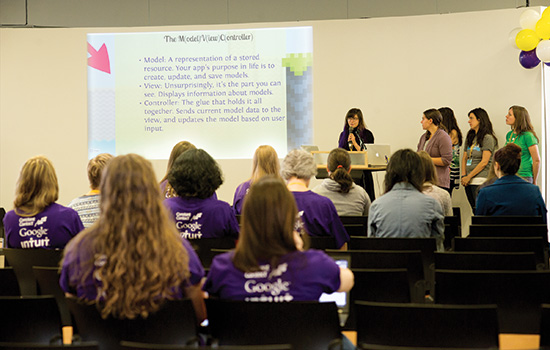 Sean Sullivan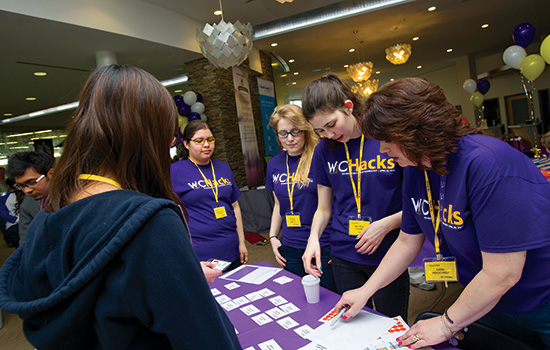 A. Sue Weisler