Hanson honored for contributions to accessibility
RIT professor receives 2014 Association for Computing Machinery SIGACCESS award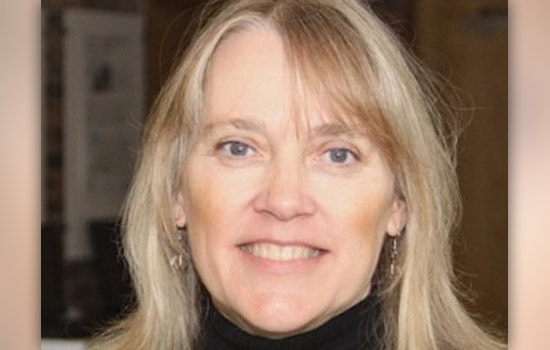 Rochester Institute of Technology Distinguished Professor Vicki Hanson has been awarded the 2014 Association for Computing Machinery SIGACCESS Outstanding Contributions Award.
Hanson was recognized for her career-long work on issues of inclusion for people with disabilities, including the development of award-winning applications and software that support older adults and individuals with hearing and vision impairments.
As part of the award, Hanson will serve as keynote speaker at the 16th International ACM SIGACCESS Conference on Computers and Accessibility, held Oct. 20-22 in Rochester. She will also receive a $1,000 honorarium and a certificate of recognition.
"Vicki Hanson has devoted her whole career to studying the needs and characteristics of diverse people with disabilities and creating methods that can help them," said Julio Abascal, a professor at the University of the Basque Country, Spain, and chair of the award's Selection Committee. "Her innovations, research and publications are influencing developers and being used by consumers around the world every day."
Hanson, who joined the B. Thomas Golisano College of Computing and Information Sciences in 2013, has experience in both industry and academia. She joined IBM Research in 1986, where she founded and managed the Accessibility Research group. She received an IBM Corporate Award for her many contributions, including her work with accessibilityWorks, a project that allows users to personalize Web pages using browser extensions to make them more usable by older adults and people with visual, motor or cognitive disabilities.
Before joining RIT, Hanson was a professor at the University of Dundee in Scotland where she led several research projects related to accessibility.
In addition to conducting research and teaching at RIT, Hanson serves as vice president of ACM. She is also the principal investigator on a project that investigates issues of elderly home care design and technology, in support of improving resident mobility and wellness. The multidisciplinary BESiDE (Built Environment for Social inclusion through the Digital Economy) project is funded by the Research Councils UK.
The Association of Computing Machinery is the world's largest educational and scientific computing society.
Topics