Innovation and creativity for all at Imagine RIT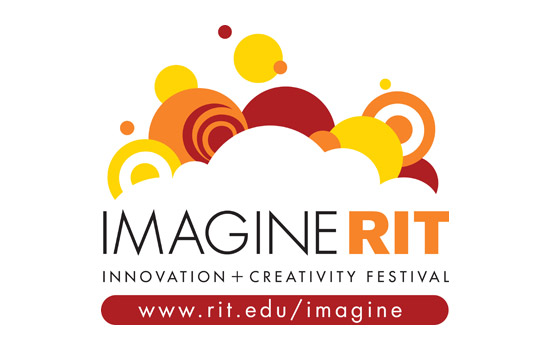 More than 30,000 people are expected on the RIT campus Saturday, May 2, to participate in the eighth annual Imagine RIT: Innovation and Creativity Festival.
This campus-wide event features more than 400 interactive exhibits in science, technology, the arts and more, plus live entertainment—all put together by RIT students, faculty and staff.
Exhibits are open from 10 a.m. to 5 p.m., but Imagine RIT kicks off with an 8:30 a.m. pre-event, Dr. Destler's Challenge, in the Gene Polisseni Center. Dubbed "RIT Meets the Jetsons: Flying Cars," the event involves 14 teams participating in a two-part challenge that involves piloting quadcopters around the Polisseni Center.
Also new this year is a Festival Photo Contest. The public is invited to take pictures at the Imagine Festival showing family, friends interacting with the exhibits. Selfies are welcome. Those who post the pictures on Facebook, Twitter or Instagram using #experiencethefuture will be entered into a contest to win a Nikon D5200 with 18-55 VR lens kit, donated by the RIT photo store.
Details on Imagine RIT, including a list of the exhibits, performances and amenities as well as a map of the festival, are available online. You can also follow the festival activities on Twitter, using the hashtag #ImagineRIT.