Kate Gleason College of Engineering 2020-2021 Distinguished Alumna: Michelle S. Spina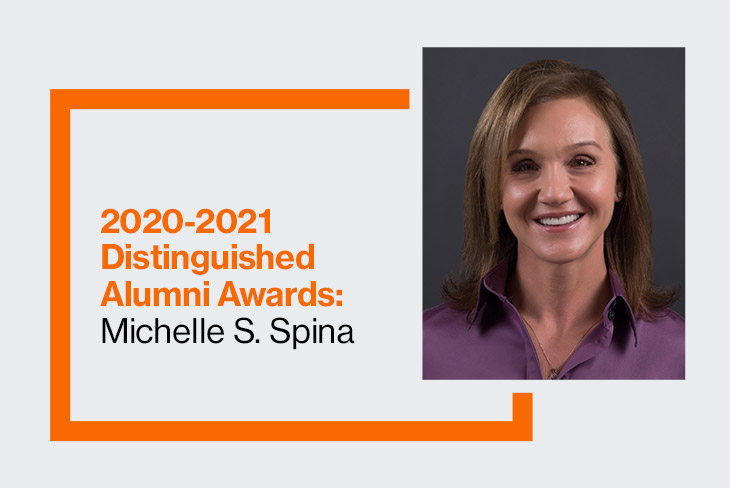 The Distinguished Alumni Awards are presented annually by each of RIT's nine colleges and the School of Individualized Study to alumni who have performed at the highest levels of their profession or who have contributed to the advancement and leadership of civic, philanthropic, or service organizations. It is the highest award an RIT college can bestow upon its alumni.
The 2020-2021 recipients will be honored during a virtual ceremony on April 29. Learn more and register for the event.
Michelle S. Spina '91 (electrical engineering)
Vice president, Signal Processing & Algorithms Group, Sensors Division, Systems & Technology Research
What is your favorite RIT memory?
"Letting the professors in the electrical engineering department know that I had been accepted to MIT for graduate school. I felt they were as happy about the news as I was, which reflected the level of involvement they had with their students. They were thrilled for me and I was equally thrilled to share the exciting news with them.
Thirty years later, I remember all of the faculty and staff fondly, keep in touch with a few, and feel so very thankful to have had such a close-knit community during my time at RIT."
What is your career highlight to date?
"The day that I heard that we won not one, but two major project proposals for which I was the lead at Systems & Technology Research. The effort was monumental. Two years later, we are now seeing our ideas that were once just mere thoughts on paper being successfully tested."