Liberal Arts alumna tackles national security challenges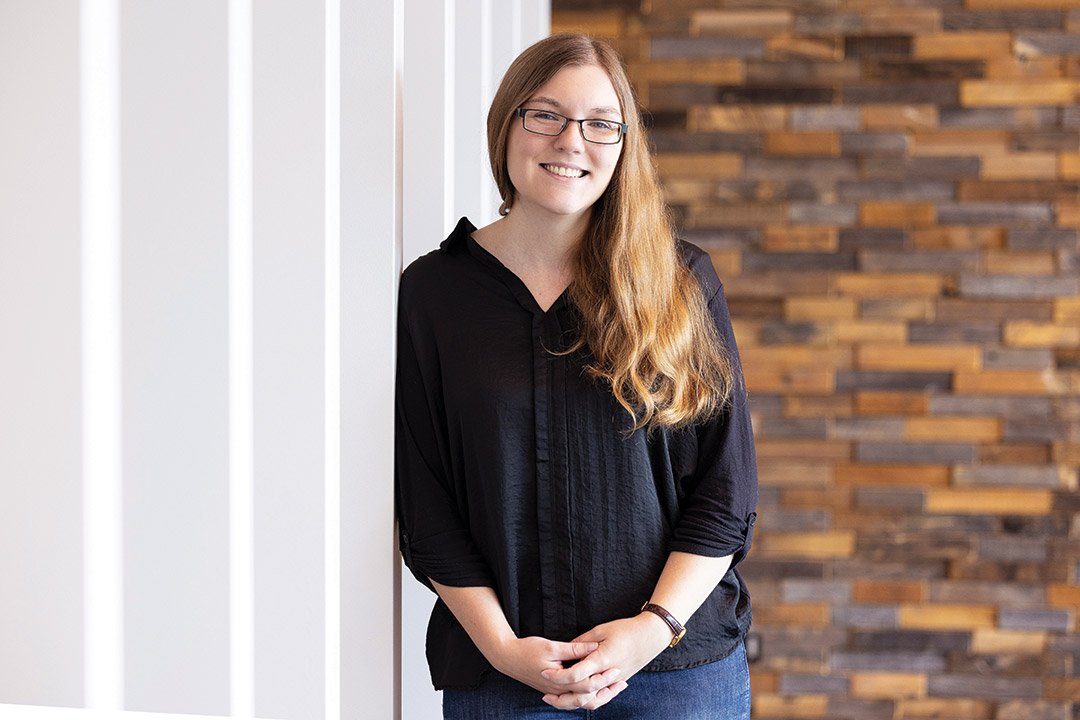 The employee roster of Johns Hopkins Applied Physics Laboratory (APL) is, as expected, full of scientists, engineers, and cybersecurity experts. But there is one RIT College of Liberal Arts alumna among the ranks of experts at the lab working to solve some of the nation's most complex national security challenges.
Brianna Alverson '16 (international and global studies and political science) has worked as an analyst at APL since 2020, helping to tackle a variety of national challenges, including the COVID-19 pandemic, emergency preparedness and response, supply chain protection, and adversarial cyber threats.
"I contribute to a wide variety of work at APL, so my roles and responsibilities are always changing. In general, I apply my skill sets as an intelligence analyst to various technical problems," Alverson said. "That could mean designing analytic frameworks for structuring how we think about problems, helping to guide how to best communicate information, or supporting decision makers by helping them make sense of unstructured qualitative data."
After earning her degree at RIT, Alverson went on to pursue a degree in applied intelligence at Mercyhurst University. She was accepted as an intern at APL in 2019 and was offered a full-time position after she graduated.
Alverson shared that effective communication of findings and ideas is vital for APL's work. She helps teams prioritize accessible and efficient communication and helps to provide a holistic approach to projects by bringing rich qualitative context to the quantitative findings of APL's data scientists and other technical experts.
"It doesn't really matter what we know about something if we can't communicate it to the people who need to know that information," said Alverson. "Having a humanities background and being able to contribute a humanities perspective to technical problems is really valuable for our teams."
Her role at APL has allowed her to pursue her career aspirations of working in government and national security, while also allowing her to apply her skills in novel and interesting ways.
"I think it's OK to be afraid of things that we encounter in our career or academic progression, but we can't let it hold us back from pursuing our goals or trying new things," said Alverson. "It was really intimidating deciding to join APL and be a person with a liberal arts background at a STEM-focused institution, but I'm glad that I didn't let my fear hold me back because I've really seen the value of my background in this space."