From MicroMaster to RIT master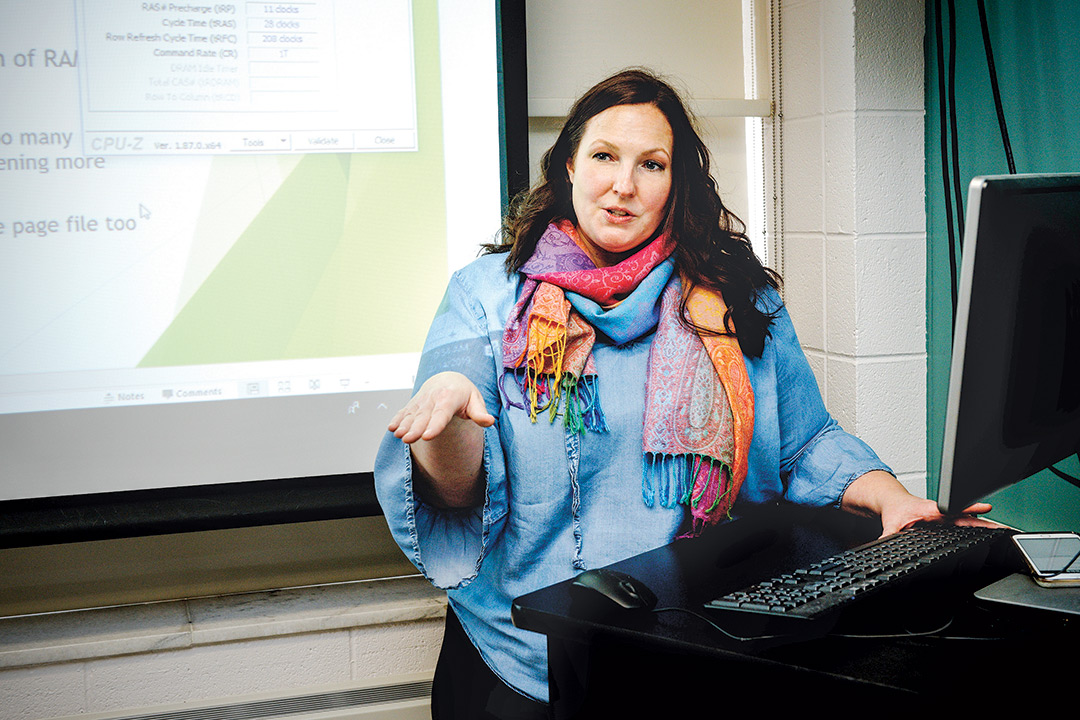 Glenn Melvin
Emily Parana began instructing computing classes as an adjunct professor at University of Pittsburgh at Bradford a few years ago and immediately caught the teaching bug.
She decided that if she wanted to continue teaching, she needed to hone her cybersecurity skills and earn a master's degree. However, between her current job as a technical analyst II at the college, having two young children at home and living in the small town of Bradford, Pa., she needed a flexible online option.
After some research, she discovered RIT's fully-online master's program in computing security. She was also introduced to RITx—a partnership that RIT has with the nonprofit online learning platform edX.
RIT was one of the first universities to offer a MicroMasters program on edX. This new graduate-level learning opportunity would allow Parana to try a few online offerings with RIT instructors and earn a RITx MicroMasters program certificate in cybersecurity. She would then have the chance to take it a step further and apply that certificate toward earning an accelerated and reduced-cost master's degree from RIT.
"I'm funding this all on my own, so I feel the investment of every cent and want to absorb as much knowledge as I can," said Parana, who completed the MicroMasters program in 2018. "It's been a great, flexible transition back into being a student."
MicroMasters programs are designed for learners with an undergraduate degree who are looking to advance their careers and learn new skills. Learners who successfully earn an RITx MicroMasters program certificate may apply for admission to the RIT program that offers a pathway to credit aligned with their certificate. If accepted, students may be awarded nine credit hours toward their graduate degree requirements—which typically take about 30 credits to complete.
Since RITx launched MicroMasters programs in Project Management and Cybersecurity in 2017, more than 500 people have completed a certificate. RITx also launched a Design Thinking MicroMasters program in 2018, which the first learners will complete in April. As a result of this edX partnership, more than 200 people have applied to RIT master's programs, with many now starting to matriculate.
"Our partnership with edX has surpassed our expectations," said Thérèse Hannigan, director of RIT Online. "We have increased visibility and introduced the RIT brand to hundreds of thousands of learners worldwide. In addition to recruiting students for RIT, working with this global platform has inspired pedagogical explorations, online delivery innovations and collaborations with prestigious universities which include MIT, Berkeley, Harvard and more."
Mastering your skills
Since becoming an instructor on edX, RIT computing security senior lecturer Jonathan S. Weissman has gone from teaching 100 students a year to more than 100,000. His eight-week Cybersecurity Fundamentals, Network Security and capstone offerings in the Cybersecurity MicroMasters program feature lecture/demo videos, discussion forums, quizzes, labs, assignments and readings. He sees this as an opportunity to be accessible to even more learners, especially since he's now connected on LinkedIn with more than 5,000 of them.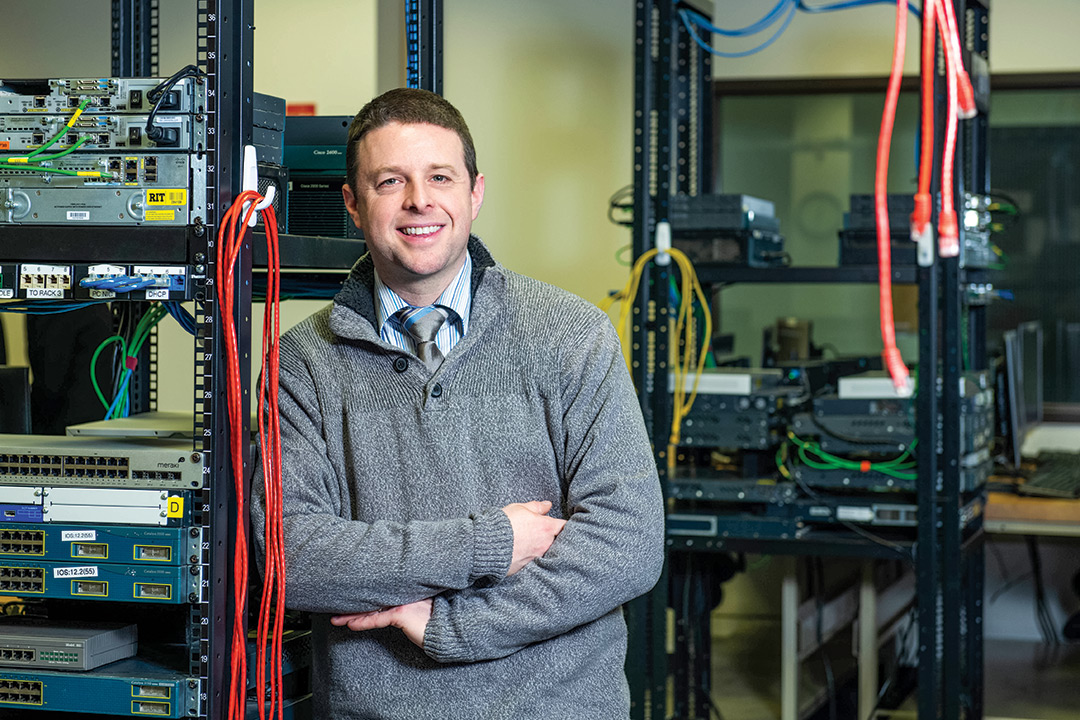 Gabrielle Plucknette-DeVito
"Every day I read, post and discuss dozens of cybersecurity articles, since it's one of the many ways to stay current with the cybersecurity industry," said Weissman. "As I say in all of my classes 'Once a student of mine, always a student of mine.'"
Parana said that she can tell how much time Weissman puts into his teaching.
She took MicroMasters offerings with Weissman and has even taken classes with him again, as part of the RIT computing security master's degree that she'll complete this summer.
Pathway to credit
Kathrine Ehrlich-Scheffer always wanted to go back to school to earn her master's degree, but she was never exactly sure where to start.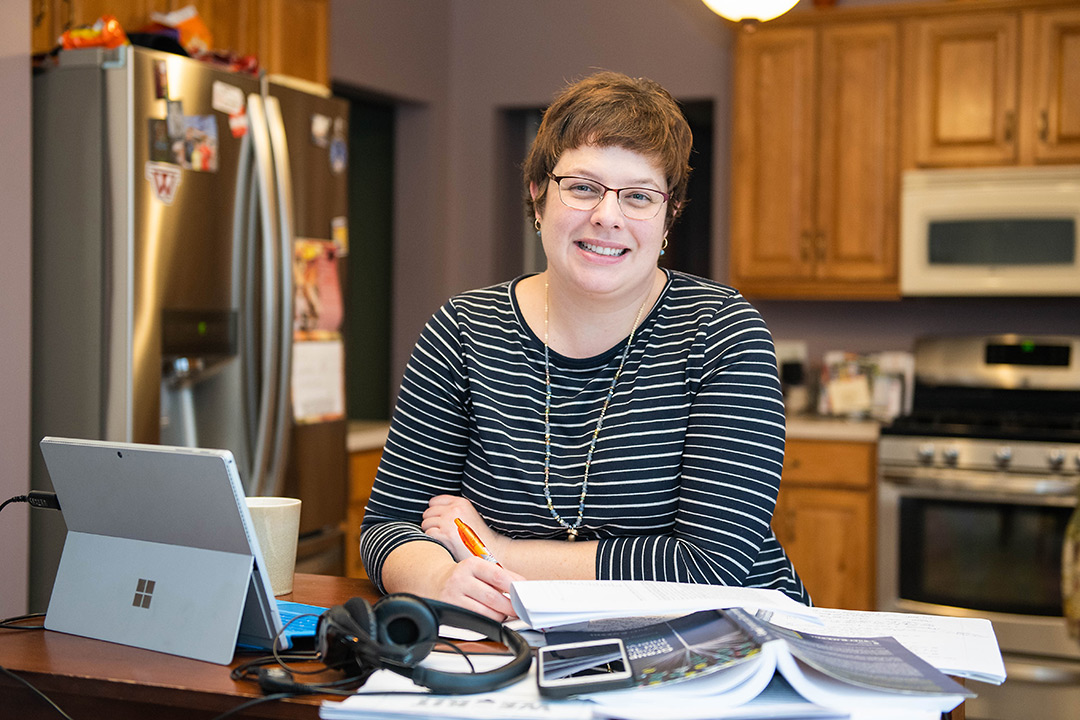 Gabrielle Plucknette-DeVito
As director of the Women in Engineering program at RIT and a mother, she knew that she wanted to try online classes. However, the idea was a little unnerving, since the modern internet wasn't even a thing the last time she took college courses. Then she learned about RITx and the MicroMasters program.
"I knew this was a low-risk way to dip my toe in, try online graduate classes and learn something new," said Ehrlich-Scheffer, who is now working on a professional studies master's degree at RIT. "And at $150 per class, the edX courses were so affordable I thought it was almost criminal not to do it."
Ehrlich-Scheffer navigated her way through the online learning environment and now has a MicroMasters program certificate hanging on her office wall. Using that certificate, she is also well on her way to earning new academic regalia and a master's degree. 
"It's a learning process and I think that anyone who has the desire to work toward a master's degree should try at least one whole online course to figure out the rhythm," said Ehrlich-Scheffer. 
Mike Barcomb, program director of X-Force Incident Command at IBM, has also found the MicroMasters program flexible, yet technically demanding.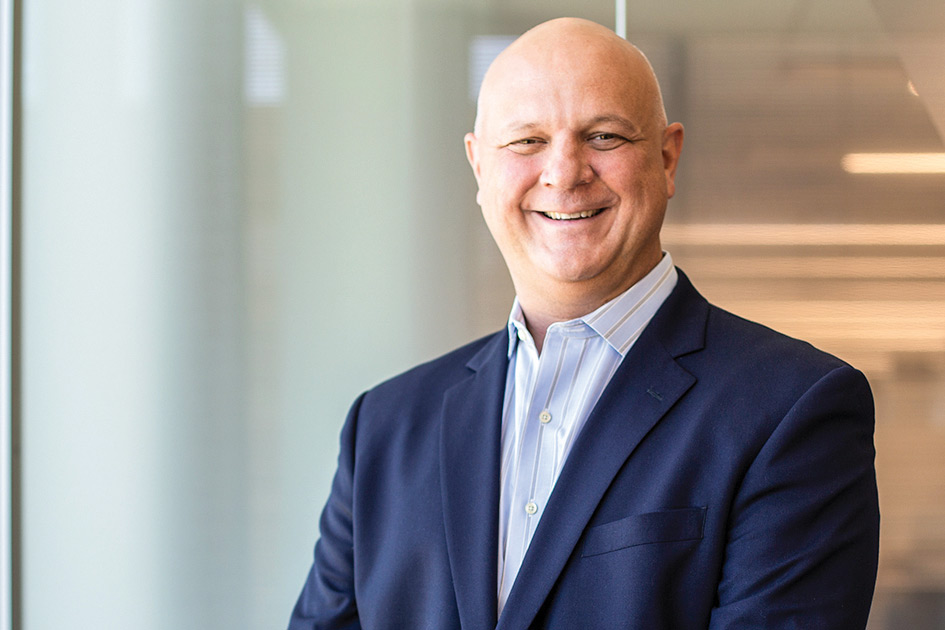 Barcomb discovered the certificate from a co-worker's LinkedIn page and began to research it. He has since completed two offerings and found that the self-paced learning is a good fit for his busy life.
"It's also been a great way to sharpen my skills and find new ways to be more productive at my job," said Barcomb, who is also a retired U.S. Army Reserve Colonel. "My goal is to someday call myself an RIT alumnus, so I'm going to continue taking this path one step at a time." 
Q&A
How does a MicroMasters program work? There are typically four or five online offerings in the program, culminating with a final capstone experience. When starting an offering, there is an option to pay a fee to earn a verified certificate of completion. Learners may audit content for free, just to learn something new. When a learner successfully completes a verified certificate for all parts of a program, they have earned an RITx MicroMasters program certificate.
How long does it take to earn? Learners may complete a MicroMasters program in as little as six months or decide to spread it out over a few years. While some MicroMasters programs are delivered in a self-paced format (where all course content is available upon enrollment), others are instructor-paced (where content is released on a weekly basis). On average, offerings require 6–12 hours of work per week.
How much does it cost? Between $150 to $240 per offering.
How does the pathway to credit work? Learners who successfully earn an RITx MicroMasters program certificate may apply for admission to the RIT graduate program that offers a pathway to credit aligned with their certificate. If accepted, students may be awarded nine credits toward their graduate degree requirements—which typically take about 30 credits to complete. A program adviser will work closely with students to select a plan of coursework.
How can I learn more? Go to rit.edu/ritonline/ritx or contact RIT Online at ritonline@rit.edu or 585-475-2400.
Topics
interdisciplinary studies