New book outlines research methods of social and behavioral sciences
RIT psychology faculty member co-edited a volume featuring global experts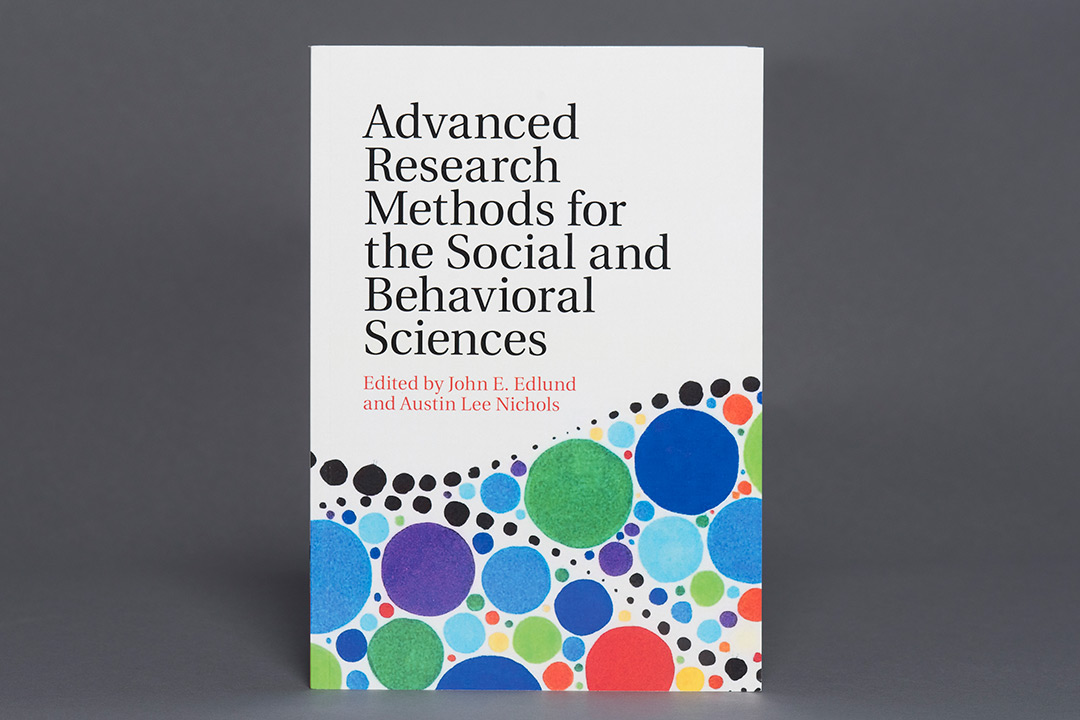 A new book outlining research methods for the social and behavioral sciences has been published to help advanced undergraduate and graduate students perform research in the laboratory, in the field or online.
"Despite the ubiquity of edited volumes for graduate level texts, there are no edited research method texts aimed at the advanced undergraduate and graduate population," said John E. Edlund, associate professor of psychology, who edited the book with Austin Lee Nichols, director of research at Connection Lab in Alameda, Calif.
The book, Advanced Research Methods for the Social and Behavioral Sciences, was written by global experts across multiple disciplines, covering many aspects of research methods, including research design, research tools and statistical techniques.
It also lays out biophysiological measures, the construction of questionnaires, and reaction-time methodologies without assuming too much prior knowledge, Edlund said. The basics of item response analysis, social network analysis and meta-analysis are also summarized and explained how they may be used to achieve quality research.
Edlund said issues about reliability, validity and obtaining consent are explained in the chapters, alongside detailed descriptions of the impact of pre-knowledge on the participant behavior, the ways researchers unintentionally influence participants and administer suspicion probes and debriefings.
The book has another RIT connection: Jeff Pelz, the Frederick Wiedman professor in RIT's Chester F. Carlson Center for Imaging Science, wrote a section about eye-tracking methods and technologies.
It is available at bookstores or from the Cambridge University Press website.