New RIT-inspired beer to hit shelves today
RIT alumni designed artwork and labels for the Tiger Blood India Pale Ale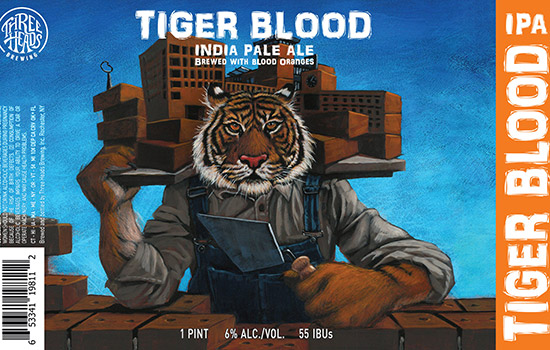 Beer-lovers can soon get a taste of Rochester Institute of Technology, courtesy of the new Tiger Blood India Pale Ale created by Rochester-based Three Heads Brewing.
The seasonal brew, flavored with blood oranges, will debut in cans at the Gene Polisseni Center during the RIT men's hockey game on Friday, Nov. 10, and will soon hit shelves in other RIT Dining locations and local retail stores. It will also be on tap at area bars, including the Three Heads Brewing Beer Garden on Atlantic Avenue in Rochester.
The beer was made possible through a collaboration between the local brewery and RIT Catering, which wanted an RIT-themed beer to serve at RIT events. "Three Heads has a strong reputation, and when we learned how many RIT connections they had, they seemed like a natural fit to work with," said Todd Raethka, operations manager of RIT Catering. "We take pride in our alumni, so working with a brewery with so many close ties to RIT alumni made this a natural fit."
Alumnus Al Firlit '99, '01 (illustration, visual arts-all grades) has created artwork for more than 30 of the brewery's labels, including the Tiger Blood IPA. David Moffitt '07 (film and animation), a graphic designer from Grid Marketing who used Firlit's artwork to design the label, is also an RIT alumnus. Three Heads Brewing even uses equipment from ClearCove, a 2014 graduate from RIT's Venture Creations business incubator, in its filtration process.
"We're honored to be a part of this process with RIT," said Dan Nothnagle, president of Three Heads Brewing. The brewery developed a new recipe to create this citrusy IPA made with real blood oranges. "We wanted to do a beer for them that we've never done that would also create some buzz. Blood orange is a nice fruit that doesn't have the bitterness of a grapefruit. It has a nice character that should blend well with the IPA."
The beer will be available on draft, in six packs of 16 oz. cans and cases distributed by Lake Beverage to area retail outlets. Cans will be available for purchase on campus at RIT-catered events, the Gene Polisseni Center Club Lounge during hockey games, the RITZ Sports Bar and the Global Village Cantina and Grille.
To celebrate the release of this special beer, RIT hockey fans will have the first opportunity to taste it on Friday, Nov. 10, and Saturday, Nov. 11 during the men's home games against Robert Morris University. The Tiger Blood IPA will be available for purchase in a special beer garden on the alumni terrace of the Gene Polisseni Center that will be open to anyone 21 years or older. Tickets for both games are available at the Gene Polisseni Center and Gordon Field House Box Offices, by calling 585-475-4121 or by visiting www.rittickets.com.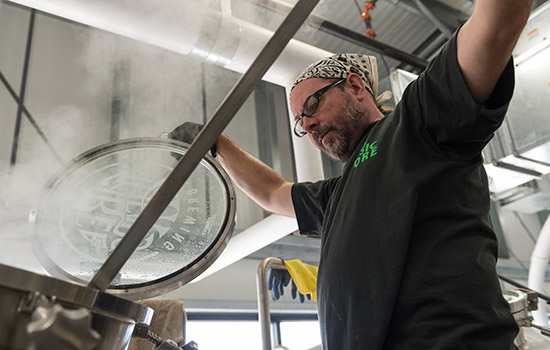 Elizabeth Lamark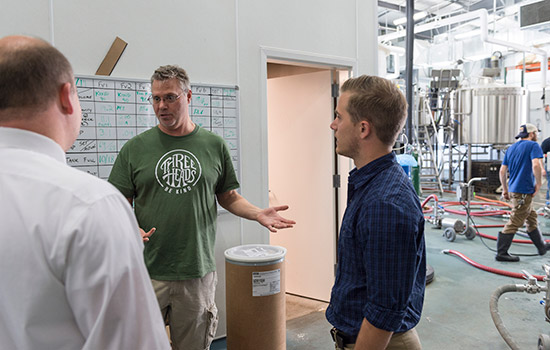 Elizabeth Lamark