A note from President Munson: Thank you for staying strong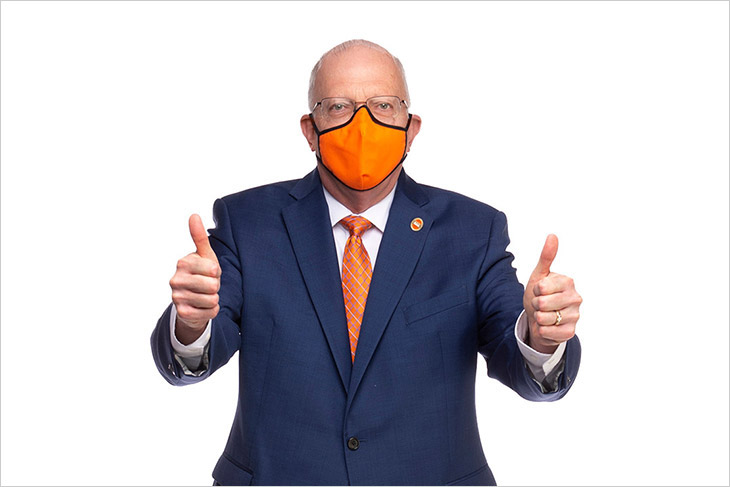 This is a note of thanks. We are nearly two weeks into classes and, as a community, we have kept COVID at bay. You are responding brilliantly to an unprecedented situation. Campus life is different this semester, but you are making the most of it by respecting and protecting each other. Now is the time to dig deep and go even further.
You've probably seen that many schools around the nation are struggling to contain the virus. Some have sent students home, and others continue to move online. New York Governor Andrew Cuomo has just issued new guidance establishing an infection rate threshold of 100 students, faculty, and staff that would trigger temporary suspension of in-person learning on college and university campuses. The new rule, which applies to new COVID cases over any two-week period, leaves little room for error on a campus of our size.
The only way we can ensure we remain on track is for all of us to continue the path we've paved. So I am asking you to stay vigilant. As I walk the campus, I feel a special pride in the way you've responded. Let's set an example like no other university. We can do this!
Please continue wearing a mask, watching your distance, and washing your hands – the three W's. And, avoid all gatherings where masking and distancing are not observed. Let's continue to be safe!
David Munson
President, RIT