NTID names Director of Diversity and Inclusion
Alumna and faculty member Alesia Allen begins her duties July 1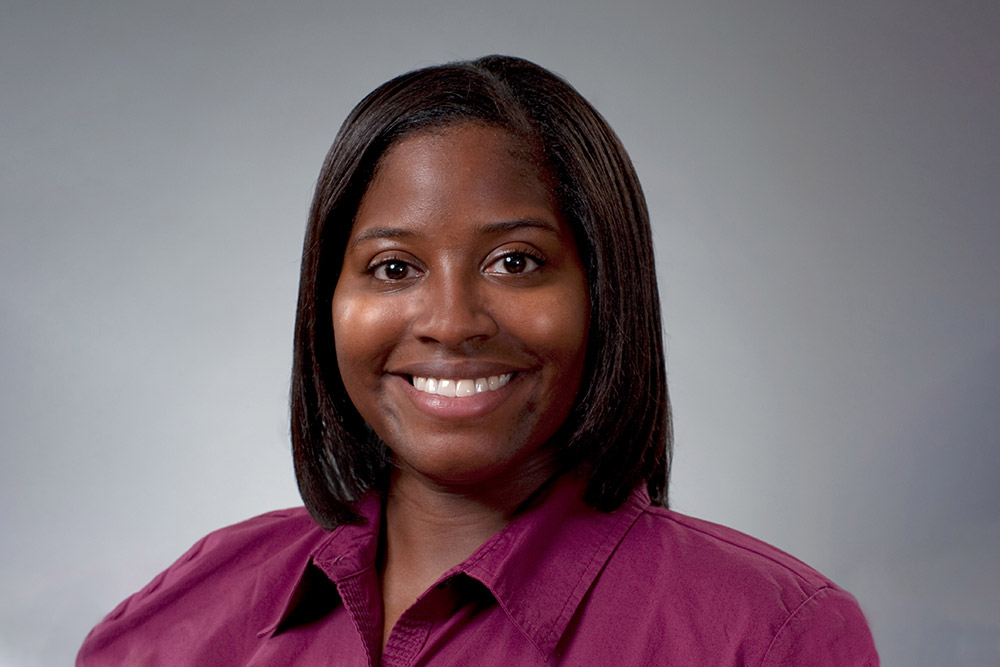 Alesia Allen, an alumna and faculty member at Rochester Institute of Technology's National Technical Institute for the Deaf, has been named NTID Director of Diversity and Inclusion. She begins her new duties July 1.
Allen has more than 15 years of professional, clinical, and teaching experience. She most recently served as a visiting assistant professor in NTID's Department of Liberal Studies where she taught a variety of courses in psychology as well as engaging in scholarship, mentoring students, and serving on several committees.
As NTID's Director of Diversity and Inclusion, Allen will be responsible for all NTID affairs related to diversity and inclusion, including monitoring NTID's progress on university wide and NTID-specific diversity initiatives and goals, and advising NTID President Gerry Buckley and other NTID administrators on matters related to diversity. She will serve as a member of the NTID Administrative Council and will work closely with Keith Jenkins, RIT vice president and associate provost of Diversity and Inclusion, and his team. She also will monitor diversity, inclusion, equal opportunity and access regulations and issues in higher education; present on these topics to internal groups of faculty, staff, and students; and work with student leaders and other NTID units, including the NTID Diversity Group, to support diversity-related initiatives.
Prior to coming to RIT, Allen worked as an intergroup diversity dialogue facilitator at Gallaudet University, helping undergraduate students explore divisions among people on the basis of racial and ethnic identity and helping them examine racial and ethnic dynamics within and across deaf, hard-of-hearing, and hearing communities. She also was project manager for Gallaudet's Commission on Ethnic Minority Recruitment, Retention and Training. In that role, she provided multicultural workshops and mentored students of color, providing resources for them to succeed in their studies and in their careers following graduation. In addition, she served on Gallaudet's Diversity Team, which advised the president on issues related to diversity and inclusion and monitored progress of the university's diversity action plan.
Allen earned a bachelor's degree in psychology at RIT/NTID. During her time as a student, she was president of Ebony Club and served in many other student leadership roles. She also has a master's degree in clinical psychology from Gallaudet and will soon earn a Ph.D. in clinical psychology from Gallaudet.
Topics