NTID names director of diversity and inclusion
Stephanie Smith Albert will plan, implement and manage the college's diversity efforts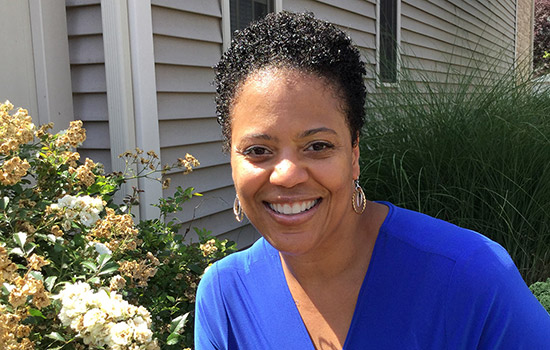 Stephanie Smith Albert has been named the first director of diversity and inclusion at Rochester Institute of Technology's National Technical Institute for the Deaf.
Albert has more than 10 years of professional experience in the educational field as a school counselor at the Georgia School for the Deaf in Cave Spring, Ga.; St. Rita School for the Deaf in Cincinnati; Pennsylvania School for the Deaf in Philadelphia; and most recently was the director of student life at Ohio School for the Deaf in Columbus, Ohio.
In her new role, Albert will be responsible for all NTID issues relating to diversity and inclusion, monitoring NTID's progress on RIT-wide and NTID-specific initiatives and goals, and identifying issues to bring to the NTID president and his administrative council, as well as the RIT vice president and associate provost for diversity and inclusion.
She also will keep current on diversity, inclusion, equal opportunity and access regulations and issues in higher education; present on these topics to internal groups of faculty, staff and students; and work with student leaders and other units within the college, including the NTID Diversity Group, to support diversity-specific initiatives.
Albert earned a master's degree in school counseling at Gallaudet University, a bachelor's degree in marketing at Wright State University, and an associate degree in accounting at RIT/NTID. She has also held secondary school counselor certification in the state of Georgia and an alternative administrative specialist license in the state of Ohio.
"We are pleased to have Stephanie 'back home' at RIT/NTID in this new and exciting role," said Gerry Buckley, NTID president and RIT vice president and dean. "Diversity and inclusion are top priorities for both NTID and the greater university, and we look forward to what Stephanie will bring to these efforts."