May 5, 2023
by Susan Murad
NTID partnership enhances accessibility at 2023 PGA Championship
For the first time in PGA history, ASL interpreters will be part of PGA trophy presentation on May 21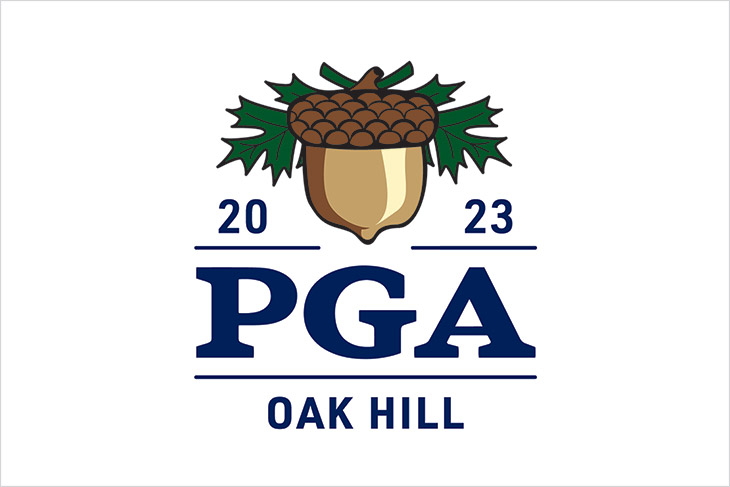 Rochester Institute of Technology's National Technical Institute for the Deaf and the PGA of America announce a partnership to have American Sign Language interpreters throughout the weeklong 2023 PGA Championship at Oak Hill Country Club, May 15-21, in Rochester, N.Y. Most notably, for the first time in PGA of America's history, ASL interpreters will also be on site at the PGA Championship Wanamaker Trophy presentation on May 21, while the 2023 PGA Champion is named.
"We're incredibly proud to be making history at Oak Hill by having our professional interpreters provide accessible communication to the many deaf and hard-of-hearing spectators from across the country and the Rochester community who will be at the trophy ceremony, and at the tournament throughout the week," said Gerry Buckley, NTID president and RIT vice president and dean. "We thank the PGA of America for working with us and taking this important step."
Throughout the 2023 PGA Championship, interpreters from RIT/NTID will be stationed at information booths at both the Main Spectator Entrance and Kilbourn Gate from 7 a.m. to 7 p.m. May 15 through May 21, to interpret for spectators who are deaf or hard of hearing. More than two dozen interpreters will work multiple shifts throughout the week. Interpreters will wear special shirts, co-branded with PGA, to make it easier for those in need to see them at the information booths.
"Given the deaf and hard-of-hearing demographic in the Greater Rochester community, we think it's important for us to have this support available throughout the 2023 PGA Championship for those who need it," said Bryan Karns, 2023 PGA Championship Director. "We're grateful for the collaboration with RIT/NTID to make this possible, and we're especially excited to have its interpreters present and participate during our trophy presentation on May 21."
NTID is one of RIT's nine colleges and is home to the world's first and largest technological college for deaf and hard-of-hearing students. RIT/NTID employs more than 130 full-time interpreters, the largest cadre of any university in the country, providing accessibility to more than 1,100 student each academic year. In addition, NTID trains interpreters at the bachelor's and master's degree levels through its ASL-English Interpretation department.
Messaging about RIT/NTID interpreters' locations will be available on the leaderboards during the tournament, as well as on the PGA mobile app.