NTID's Dyer Arts Center earns grant to expand knowledge of Deaf community's place in history
Exhibition made possible by Terra Foundation for American Art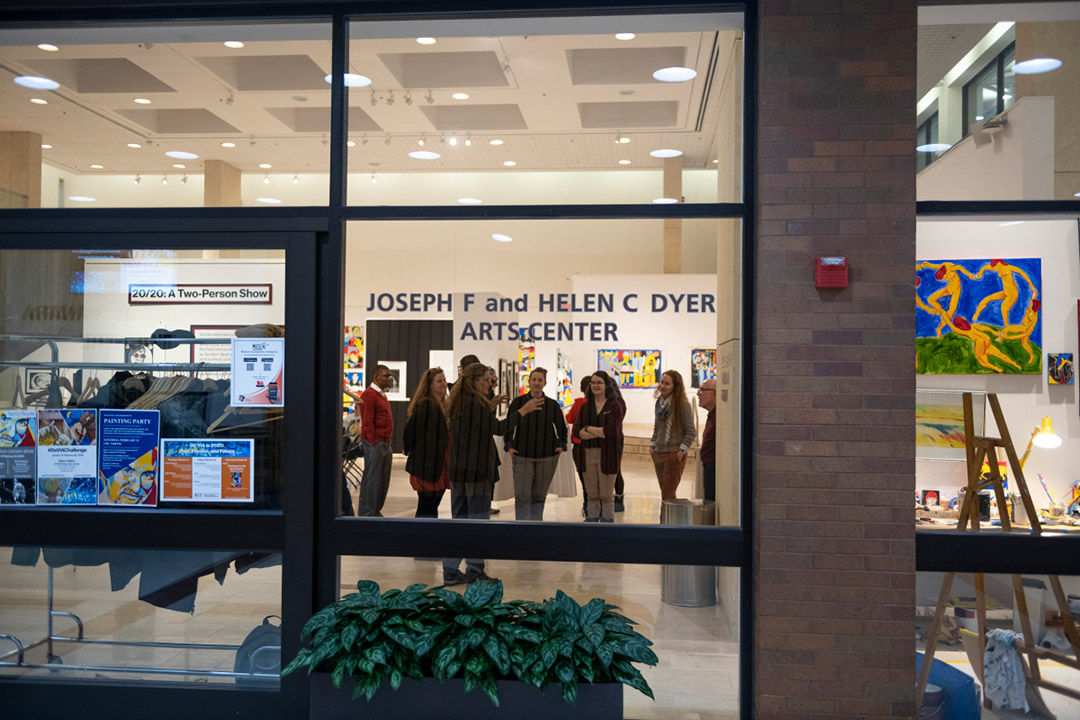 The Joseph C. and Helen F. Dyer Arts Center at Rochester Institute of Technology's National Technical Institute for the Deaf has received a grant through the Terra Foundation for American Art's Re-envisioning Permanent Collections: A Special Initiative for U.S. Museums program.
The goal of Dyer's project, "Shaped by the American Dream: Deaf History through Deaf Art," is for the public to develop a greater understanding of the Deaf community's place in American history. The exhibition is an opportunity to broaden the narrative of American history by telling a nuanced story about Deaf Americans.
The Dyer Arts Center was founded in 2001 to collect and exhibit works by Deaf and hard-of-hearing artists and is the only center of its kind in the United States. The center houses several state-of-the-art galleries that showcase artworks created by current students, alumni, and artists who are nationally and internationally renowned. The center's mission is to inspire conversation, explore identities, and unite communities through Deaf art. This mission drives the center's goals, including an investment in acquiring works by marginalized communities within the Deaf community as well as exhibiting works by Deaf artists from the center's permanent collection and on a call-for-art basis.
The center mounts three to four large in-person exhibitions annually, with an average of eight additional exhibitions in the smaller galleries. Due to the current pandemic, the center is experimenting with online exhibitions using virtual exhibition platforms Omeka and Google Arts and Culture.
"Our center's values are to educate the Deaf community about its rich cultural heritage and to showcase the cultural production of Deaf and hard-of-hearing people," said Tabitha Jacques, Dyer Arts Center director. "This grant will help to enhance those values and reach a wider audience."
Headquartered in Chicago, the Terra Foundation for American Art is dedicated to fostering exploration, understanding, and enjoyment of the visual arts of the United States for national and international audiences. Recognizing the importance of experiencing original works of art, the foundation provides opportunities for interaction and study, beginning with the presentation and growth of its own art collection in Chicago. To further cross-cultural dialogue on American art, the foundation supports and collaborates on innovative exhibitions, research, and educational programs.
Topics