NYSP2I announces Community Grants Program winners
Institute again recognizes and funds environmentally friendly initiatives at the local level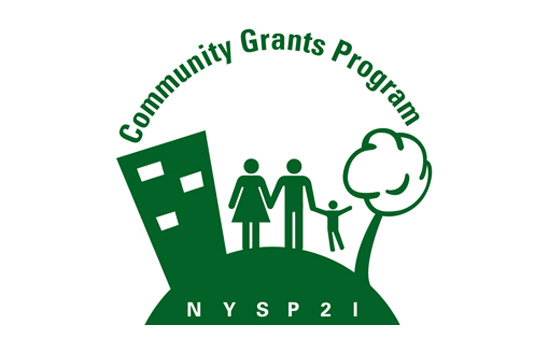 The New York State Pollution Prevention Institute (NYSP2I), striving to continue improving the health and environmental quality of New York state, has announced the recipients of its 2015-2016 Community Grants Program.
NYSP2I is funding proposals from 13 organizations statewide following the completion of a competitive review process. The Community Grants Program provides nonprofit organizations and local governments financial and technical assistance for projects that promote and implement pollution-prevention practices at the local level.
"This marks the eighth year NYSP2I has offered funding of forward-thinking and environmentally friendly initiatives across New York state through our Community Grants Program," said Chuck Ruffing, NYSP2I's director. "We're proud to once again assist nonprofit organizations in addressing important environmental challenges and to help New York toward a more sustainable future."
The winning proposals include:
Green Chemistry Training for High School Teachers: Pollution Prevention in New York City Schools—The American Chemical Society of New York will reduce hazardous chemical use in classrooms by training and providing high school teachers with resources focused on green chemistry alternatives and concepts.
Cypress Hills Healthy Homes: Cypress Hills Local Development Corp. in Brooklyn will develop and offer in-home training for homeowners, tenants and community residents to improve air quality, promote energy efficiency and conservation of resources, and reduce toxics and waste.
Pollution Prevention in the Child Care Setting—Albany-based Clean and Healthy New York will expand further to educate child care providers in tangible pollution prevention strategies throughout Albany, Dutchess and Putnam counties.
Lost Bird Project—Fast Forward Rochester will develop pollution-prevention curriculum and learning materials for young filmmakers who are creating movies with environmental protection and pollution prevention themes.
Support the ChildSafe School Program in New York State: Grassroots Environmental Education Inc. in Port Washington will provide educational materials and implement strategies designed to help parents, school administrators, teachers and staff reduce environmental risks in the school setting.
Goodbye, Goodbuy! Optimization and Outreach Project—The Goodbye, Goodbuy! initiative at Rochester Institute of Technology will expand its current move-out day collection and re-use program by increasing promotion throughout the campus as well partnering with colleges and universities statewide.
Rainwater Harvesting on the Gowanus Canal—GrowNYC will create a three-point pollution-reduction strategy, including rainwater capture to reduce storm water overflow and fresh water usage; composting to increase organics diversion and reduce waste sent to landfills; and the stewardship and propagation of native plants, bioswales and gardens to capture storm water and improve local air quality.
Food Waste Prevention and Awareness in Dutchess and Ulster Counties—Hudson Valley Regional Council in Newburgh will further efforts to reduce food waste and recover food by increasing food donation opportunities and networks.
Ecology in Focus: A Photography-Based Pollution Studies Program for Middle and High School Students—New York Hall of Science in Queens will develop and pilot a project engaging youths from Corona and Flushing as citizen scientists and photojournalists. During two separate five-day camps, students will discover, document and propose solutions to pollution issues in their local neighborhoods.
Increasing Textiles Reuse in New York—New York Product Stewardship Council in Albany will increase the quantity of textiles collected for reuse and recycling by increasing outreach and education efforts statewide.
Composting Program—Seedfolk City Farm in Rochester will provide a 17-week hands-on educational program in which elementary students will explore the benefits of composting as a pollution-reduction and soil-improvement technique.
Pfizer Waste Prevention and Diversion Initiative—Pratt Center for Community Development in Brooklyn will advance a model for sustainable industrial development in New York City by innovating a replicable waste diversion system for manufacturing hubs generating significant amounts of organic waste.
Center for Biodiversity Exploration's My Genesee—The Rochester-based Seneca Park Zoo Society will engage visitors in pollution-prevention education through the development of interactive applications and game experiences that tell about the Genesee River's biodiversity and health—and what residents can do to improve it.
Now in its eighth year, NYSP2I's Community Grants Program has supported 78 projects throughout New York state with grants totaling nearly $1.1 million to date. A request for applications is typically announced in the fall. Go to http://www.nysp2i.rit.edu/community-grants-program for more information.
About the New York State Pollution Prevention Institute
Sponsored by the New York State Department of Environmental Conservation, the New York State Pollution Prevention Institute is led by the Golisano Institute for Sustainability at Rochester Institute of Technology, and is a partnership between RIT, Clarkson University, Rensselaer Polytechnic Institute and the State University of New York at Buffalo. NYSP2I's statewide reach is supported by partnerships with the state's 10 Regional Technology Development Centers.
NYSP2I's goal is to make the state more sustainable for workers, the public, the environment and the economy through pollution prevention. Pollution prevention is reducing or eliminating waste at the source by modifying production processes, promoting the use of non-toxic or less-toxic substances, implementing conservation techniques and reusing materials rather than putting them into the waste stream.
Topics