May 6, 2022
by Golisano Institute for Sustainability
NYSP2I partners with Syracuse University to curb impacts of wasted food on rural communities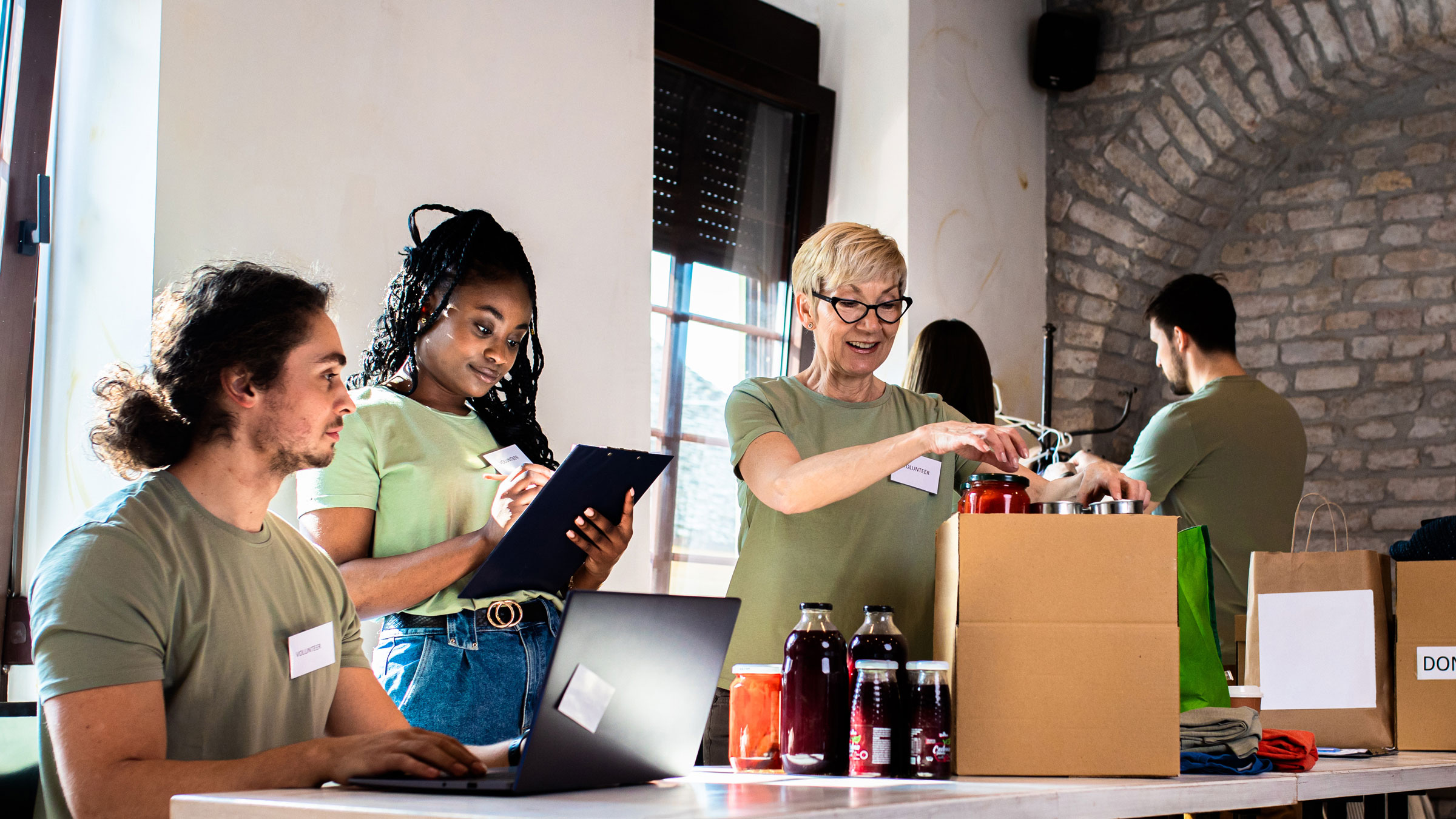 Significant amounts of fresh water, energy, and other valuable resources are used to grow, process, and distribute food across the United States—all these inputs are lost when food goes to waste.
A new collaboration between the New York State Pollution Institute (NYSP2I), a program managed by the Golisano Institute for Sustainability (GIS) at Rochester Institute for Technology (RIT), and the Center for Sustainable Community Solutions (CSCS) at Syracuse University aims to stem wasted food in rural New York State. Together, the organizations will work with rural communities across the state to develop a series of workshops and guidance material, as well as to identify opportunities for technical assistance and strategic planning.
"We are thrilled to team up with NYSP2I to complement each other's experience and knowledge in reducing wasted food," said Melissa Young, assistant director of CSCS.
NYSP2I leads a food waste diversion initiative to guide New York State organizations in their efforts to curb wasted food. It offers a mix of technical expertise, strategic consultation, and guidance to help businesses, municipalities, and nonprofits put in place measures for preventing or diverting food waste. The institute has created many practical resources for public use towards this end, such as a downloadable toolkit for building a municipal food waste strategy, a food waste "essentials" e-book, and a food waste estimator.
NYSP2I's strategic work complements CSCS's strengths as a community-builder. Through education and training workshops, CSCS works with stakeholders to develop the governance, leadership, and problem-solving skills they need to effectively manage food waste.  
"Thanks to our partnership with CSCS, we'll be able to work directly with rural community leaders and other stakeholders to help them build sustainable organics management plans where none currently exist," said Melissa Hall, who manages NYSP2I's food waste diversion program and is the project's lead.
The 12-month project is now nearing its first milestone, the creation of a workshop series. In addition to educational content, each workshop will include opportunities for participants to receive one-on-one assistance on a food-waste-related project from experts at NYSP2I and CSCS. Once the series is complete, the project leaders will use what they learn to create guidance material geared to the needs and perspectives of rural community leaders. 
CSCS's collaboration with NYSP2I is part of a larger initiative led by Syracuse University.
The wider CSCS project aims to cultivate sustainable methods for managing solid waste in rural New York State and Puerto Rico while lowering reliance on landfilling and incineration. It looks to build up local economies, safeguard public health, and regenerate natural systems in those regions. NYSP2I is among several partners on the project that CSCS is working with to achieve these goals.
The project is funded by a grant awarded to CSCS in 2021 by the United States Department of Agriculture's (USDA) Rural Utilities Service (RUS), which is tasked with constructing and improving infrastructure in rural communities. The funding opportunity was part of the Solid Waste Management Grant Program, which RUS created to improve the quality of life in rural areas by reducing or eliminating pollution of water resources and improving how solid waste sites are planned and managed.
"Creating a better, more sustainable future for our rural communities takes teamwork, and collaboration with all of the stakeholders," said Charles Ruffing, NYSP2I's director and its principal investigator (PI) on the project. "NYSP2I is excited to join forces with these communities and CSCS to help reduce edible food waste across the Empire State."
USDA Non-discrimination Statement:
In accordance with Federal civil rights law and U.S. Department of Agriculture (USDA) civil rights regulations and policies, USDA, its Mission Areas, agencies, staff offices, employees, and institutions participating in or administering USDA programs are prohibited from discriminating based on race, color, national origin, religion, sex, gender identity (including gender expression), sexual orientation, disability, age, marital status, family/parental status, income derived from a public assistance program, political beliefs, or reprisal or retaliation for prior civil rights activity, in any program or activity conducted or funded by USDA (not all bases apply to all programs). Remedies and complaint filing deadlines vary by program or incident. Program information may be made available in languages other than English. Persons with disabilities who require alternative means of communication to obtain program information (e.g., Braille, large print, audiotape, American Sign Language) should contact the responsible Mission Area, agency, or staff office; the USDA TARGET Center at (202) 720-2600 (voice and TTY); or the Federal Relay Service at (800) 877-8339.
Topics