August 5, 2014
by Ellen Rosen
Princeton Review names RIT among best colleges
High marks for academics, innovation and opportunities for real-world work experience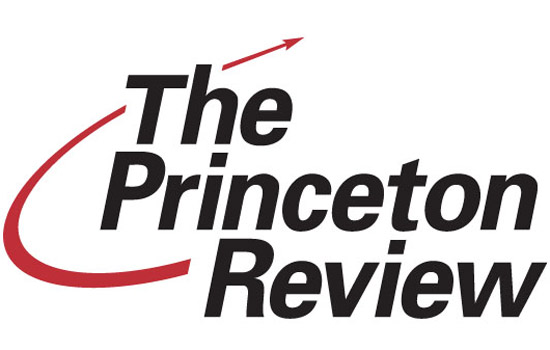 Rochester Institute of Technology is again being recognized by The Princeton Review as one of the nation's best universities for undergraduate education. The education-services company features RIT in the just-published 2015 edition of its annual book The Best 379 Colleges. Within the edition, RIT was also ranked as having the ninth best college radio station.
In its profile on RIT, The Princeton Review quotes extensively from students at the university who were surveyed for the book.
According to a summary of student comments, "Rochester Institute of Technology is bursting at the seams with a myriad of fantastic academic opportunities. Students here greatly value the fact that the university maintains a strong 'focus on innovation' and heavily encourages 'collaboration [between] business and technology.'…Moreover, an RIT education isn't merely theoretical. Indeed, undergrads have many chances to participate in (all) manner of labs and workshops, applying what they study and participating in a number of hands-on experiences."
The publication also cites "RIT's fabulous co-op program which allows students to get real-world experience while still in school. And with amazing departments ranging from game design and animation to computer science and biotechnology, your academic needs and interests are guaranteed to be met."
"RIT offers outstanding academics, which is the chief reason we selected it for the book," said Robert Franek, Princeton Review's senior vice president, publisher and author of the publication. "We base our choices primarily on data we obtain in our annual surveys of administrators at these schools and at hundreds of other colleges. We take into account input we get from our staff, our 27-member National College Counselor Advisory Board, our personal visits to schools, and the sizable amount of feedback we get from our surveys of students attending these schools. We also work to maintain a wide representation of colleges in the book by region, size, selectivity and character."
The Princeton Review is an education-services company known for its test-prep courses, tutoring, books and other student resources. School profiles and ranking lists in The Best 379 Colleges are available at the Princeton Review website.
The Princeton Review is just one of several national rankings received by RIT.
Topics