Professor named fourth laureate of exclusive Hermes Foundation award
Gregory Halpern earns trans-international honor on top of Magnum nomination in earlier 2018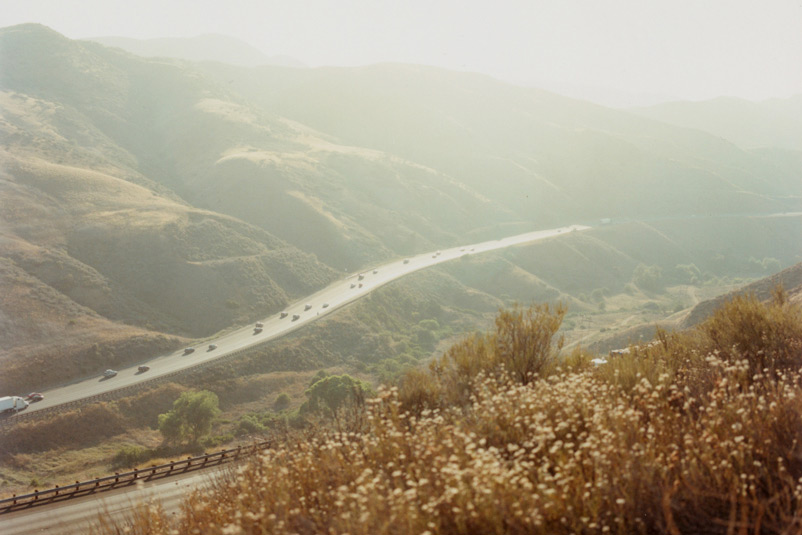 Gregory Halpern, an associate professor in Rochester Institute of Technology's School of Photographic Arts and Sciences (SPAS), has added a trans-international photography award to an already stellar 2018.
Halpern has been named the fourth laureate of "Immersion, A French-American Photography Commission of the Hermes Foundation," a highly exclusive annual photography program featuring exchange residencies, exhibitions and publications for award winners.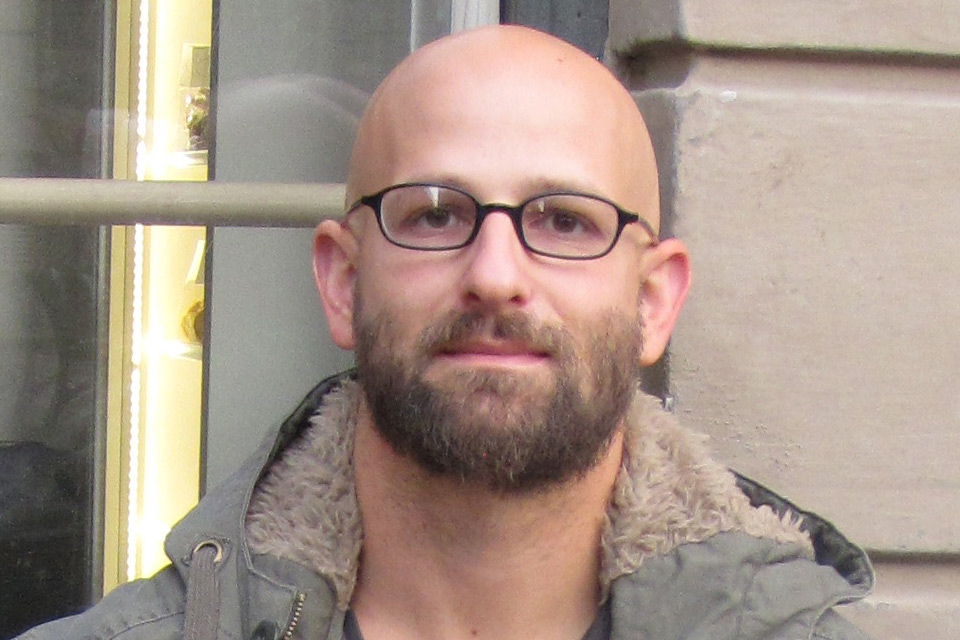 Halpern said he was overcome with "incredible excitement and gratitude" when he learned of his Hermes award.
"I feel very lucky," he said. "In addition, to be granted a solo show at the San Francisco Museum of Modern Art (SFMOMA)—my first museum solo show—feels amazing, if not a little intimidating."
Last June, Halpern became one of only five nominees—and the only U.S. photographer—selected into Magnum Photos, which represents some of the world's most well-known photographers.
Halpern said he will be moving to Guadeloupe with his family for two months, starting in April, in addition to traveling to the island a number of times on his own to photograph.
In his award proposal, he wrote: "My working process will begin with reading and research—novels and poetry from the region, as well as learning the history of the place. With that information in my consciousness, my process then gives way to a more intuitive form of making pictures."
"I get to know a place by wandering, meeting people, getting lost and slowly finding my way of seeing the place," Halpern continued. "I will explore how Guadeloupe is both distinct from mainland France, geographically, racially and culturally, and yet also decidedly French ... The Antilles will not be easily distilled or visualized. They are unpredictable, contradictory and idiosyncratic, and I will embrace that. I am attracted to places where cultures and histories coexist, where the beautiful sits next to the ugly, where despair sits next to redemption."
On a yearly alternating basis, "Immersion" is open to either photographers based in the United States who are mentored by an English-speaking professional as they create a new photographic work in France, or to photographers based in France, who are mentored by a French professional as they create a new photographic work in the United States.
Following a three-year partnership with the Aperture Foundation in New York, this year's award dedicated to contemporary photography and organized by the Fondation d'entreprise Hermes received the support of two new partner institutions: SFMOMA and the Fondation Henri Cartier-Bresson in Paris.
Each year, the portfolios of eight candidates are submitted by a mentor to a jury of professionals drawn from across the program's partner institutions. Following a preliminary selection, five photographers are awarded a grant to develop a specific project and to create a presentation portfolio for submission to the jury.
This year's jury met in Paris in November on the occasion of the Paris Photo fair to select a laureate on the merit of his or her proposed project. The mentor for the fourth edition was Clement Cheroux, who is senior curator of photography at SFMOMA.
The Fondation d'entreprise Hermes subsequently awarded Halpern a grant to carry out his residency and project. The foundation also will fund Halpern's solo exhibitions at SFMOMA in the summer of 2020, followed by the Fondation Henri Cartier-Bresson in Paris in the fall of 2020, as well as bilingual publication of a book jointly published by the Fondation d'entreprise Hermes and Aperture that will accompany his exhibitions.
For Halpern, the Hermes award and Magnum nomination continue an amazing professional run over the last several years. In 2017, he captured Canadian Prime Minister Justin Trudeau's portrait for the cover of Bloomberg Businessweek magazine. He also was a 2014 John Simon Guggenheim Memorial Foundation Fellow whose 2016 book, ZZYZX (MACK Books), won the Paris Photo-Aperture Photobook of the Year.
A native of Buffalo, N.Y., Halpern has published four additional books of photographs, including Confederate Moons (TBW Books, 2018), A (J&L Books, 2011), Omaha Sketchbook (J&L Books, 2009), and Harvard Works Because We Do (Quantuck Lane, 2003). He also has published East of the Sun, West of the Moon (EÌ?tudes, 2014), a collaboration with Ahndraya Parlato, and he is the editor, together with Jason Fulford, of The Photographer's Playbook: Over 250 Assignments and Ideas (Aperture, 2014).
Halpern earned a bachelor's degree in history and literature from Harvard University and a Master of Fine Arts from California College of the Arts. In addition to RIT, he has taught photography at several schools, including Harvard, California College of the Arts, University of California, Berkeley, and School of the Museum of Fine Arts in Boston.
Related News
Topics