Professor's Justin Trudeau portrait graces Bloomberg Businessweek cover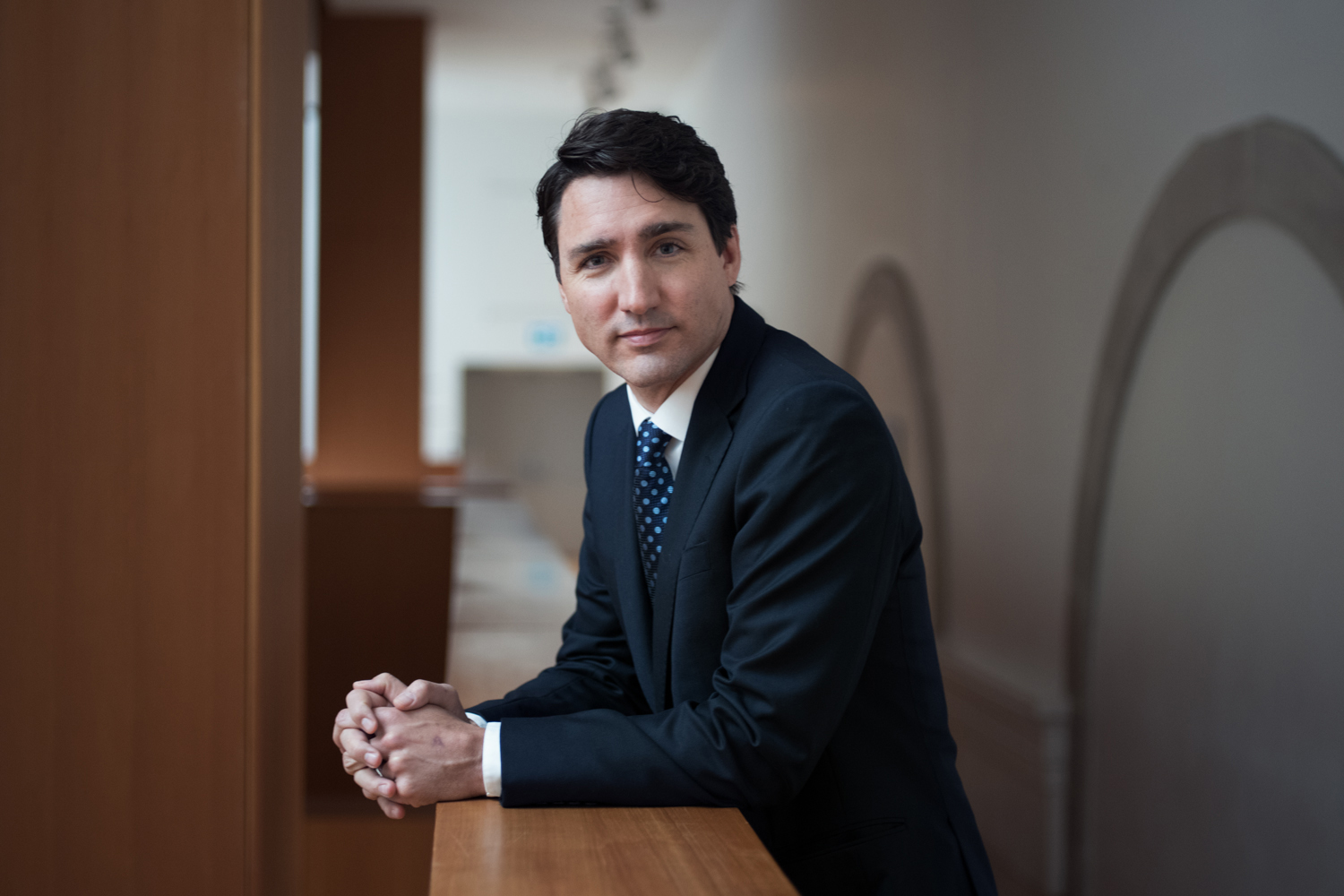 It was a hectic and stressful seven minutes for Greg Halpern. He said it was a nerve-wracking experience.
But it was also a rewarding one defined by its inimitability.
On April 20, Halpern, an associate professor in the School of Photographic Arts and Sciences, was at the Art Gallery of Ontario in Toronto to conduct a photoshoot.
It wasn't a normal assignment, though.
The man he was to photograph had an entourage tens of people deep. Bomb detection dogs were sniffing the premises. Security was airtight.
The subject was Canadian Prime Minister Justin Trudeau, who Halpern photographed for the cover of an edition of Bloomberg Businessweek. The May 1-7 print issue had Halpern's portrait of Trudeau on the front.
"He was great. He was very kind and made it very easy to take his picture," Halpern said. "It was nice to meet him."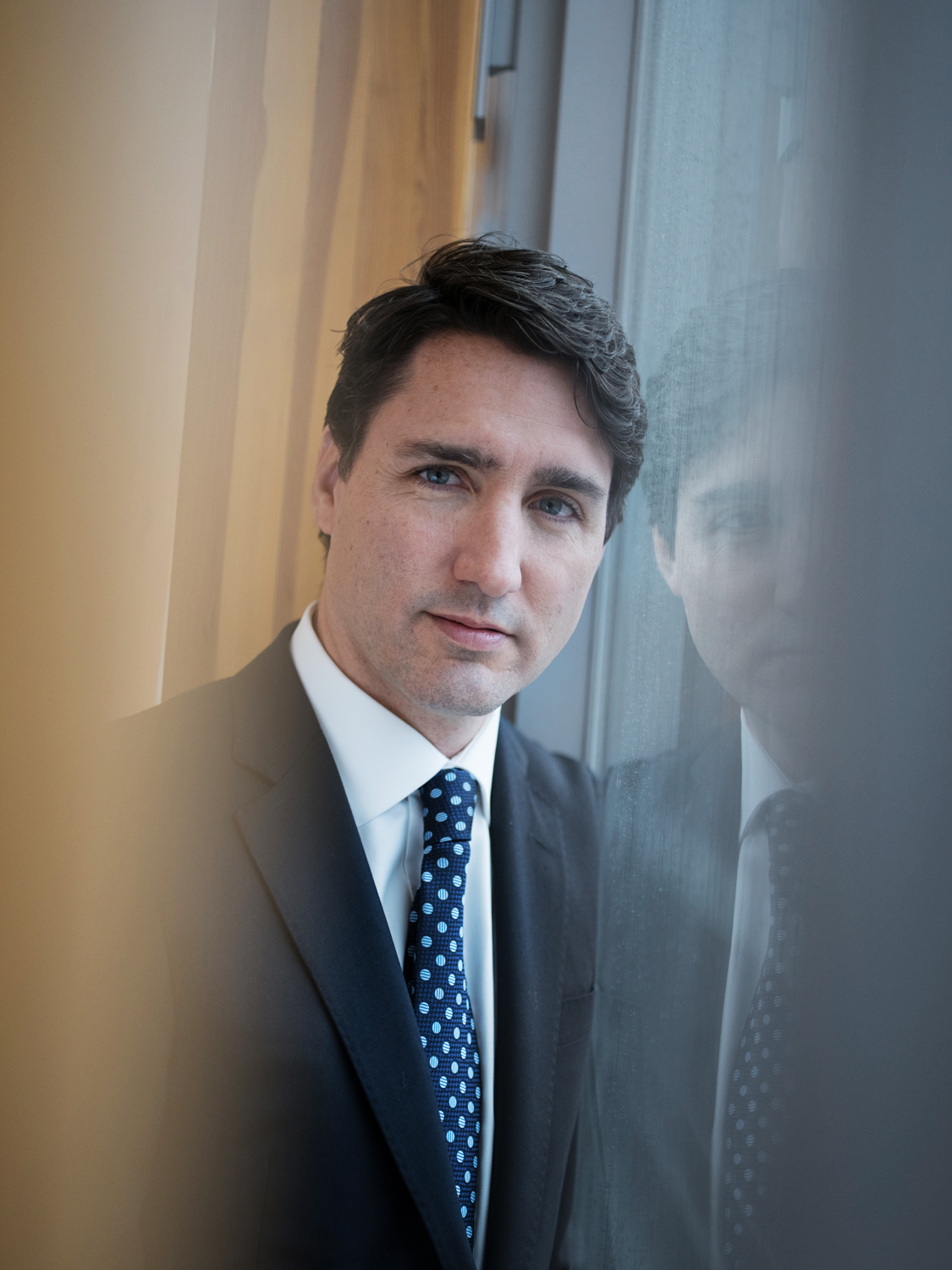 Still, the time constraint due to Trudeau being kept on a strict schedule presented a challenge. Typically for a portrait, Halpern will chat with his subject to get him/her feeling comfortable in the setting and develop a rapport. That whole process was expedited significantly when working with a world leader.
"He had his handlers who swept him off and they keep him on this very tight schedule," Halpern said. "I shook his hand, barely got to talk to him and just was shooting nonstop. … It was very stressful trying to get a portrait, a decent picture in seven minutes."
The fast-paced environment made it tougher than usual to capture an intimate moment. But Halpern did, and everything went smoothly, thanks to his excellent preparation — which included the help of Cory Fitzgerald, who graduated from RIT in 2016 with an MFA in imaging arts, photography and related media and is now a College of Art and Design adjunct professor.
Halpern took the day before and the morning of the photoshoot to organize and concoct his approach. A big part of that was Fitzgerald portraying Trudeau while Halpern's camera flashed on him.
The practice runs were authentic as can be, with Fitzgerald even dressing up like Trudeau.
"We kind of had it all ready so that when (Trudeau) showed up we could be prepared to take a decent portrait," Halpern said.
"It was great to have him along and share the experience with him," Halpern added about Fitzgerald. "Whenever I can, I try to bring students or recent grads into my own kind of thing so that they can learn from it. It was a win-win."
High-profile people — especially a leader of a country — are not what Halpern usually photographs. He said he tends to capture "everyday people" with his personal work. But, Halpern said, he thinks that's what the photo editor of Bloomberg Businessweek was looking for, and why Halpern was viewed as a fit.
"He wanted me to try to make (Trudeau) more human," Halpern said. "I mean, he's still going to look like a leader but he wanted me to try to capture something that was a little more vulnerable or human about him."
All in all, it was quite the successful seven minutes for Halpern. 
Topics