Recent alumni shine in Adobe's global design competition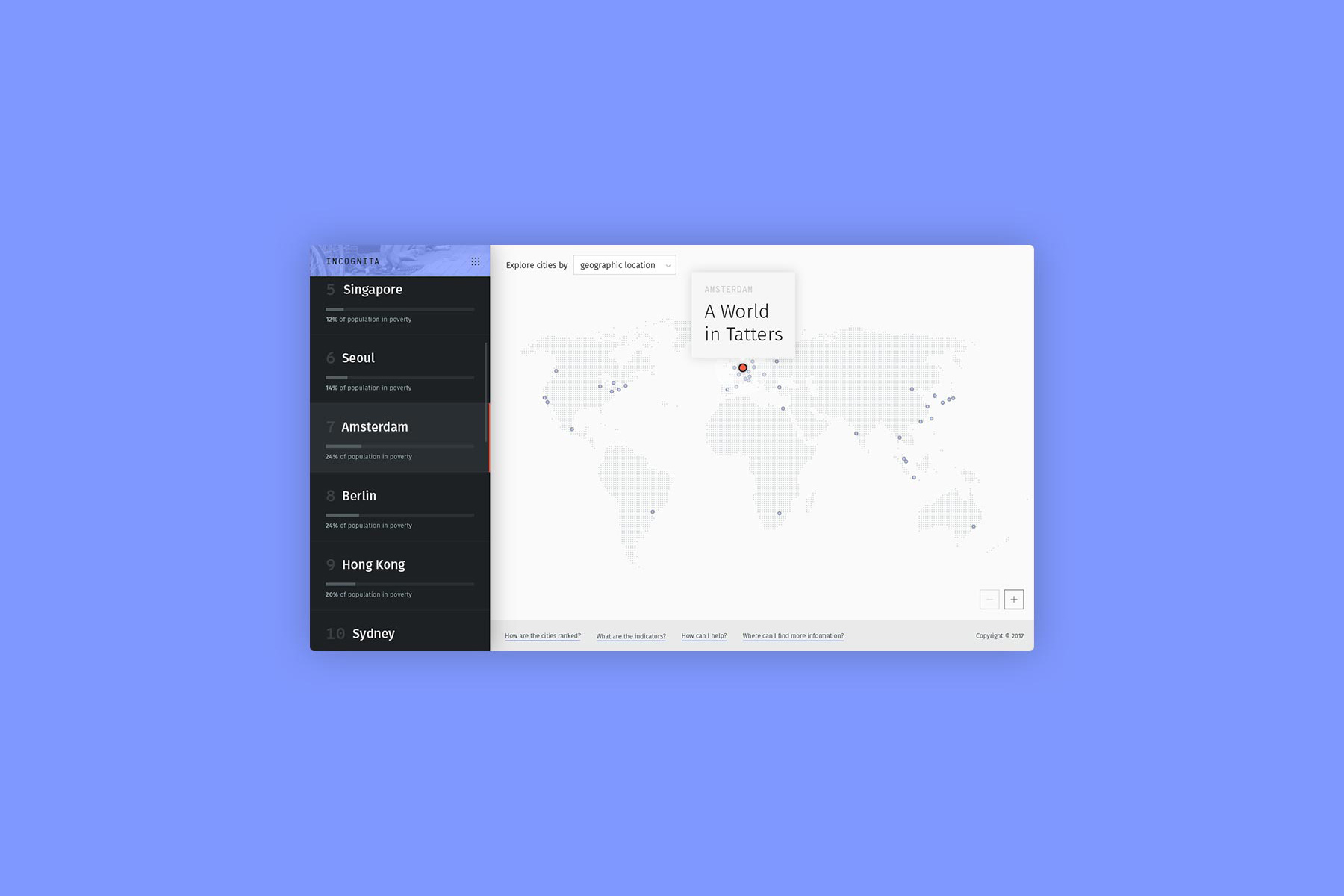 Inspired by a desire to raise awareness of important social issues in their hometowns and beyond, a pair of Rochester Institute of Technology College of Art and Design alumni created projects that were honored in a well-known global digital media competition.
Ethelia Lung '18 (new media design) and Carolina Lopez '17 (visual communication design MFA) each stood out among an extensive entry pool in the Adobe Design Achievement Awards — which annually recognizes student work. Lung won the Social Impact - Web/App/Game Design category while Lopez was named an honorable mention in Fine Art - Animation/Motion Graphics.
Lung's project is titled, "Incognita | Abject Poverty in Major Cities."
"It's pretty surreal, and the magnitude of it hasn't quite hit me yet," said Lung, now an interaction designer at YouTube. "The work I put into the project has paid off beyond my expectations, and I'm thankful for the judges' recognition of my thought process."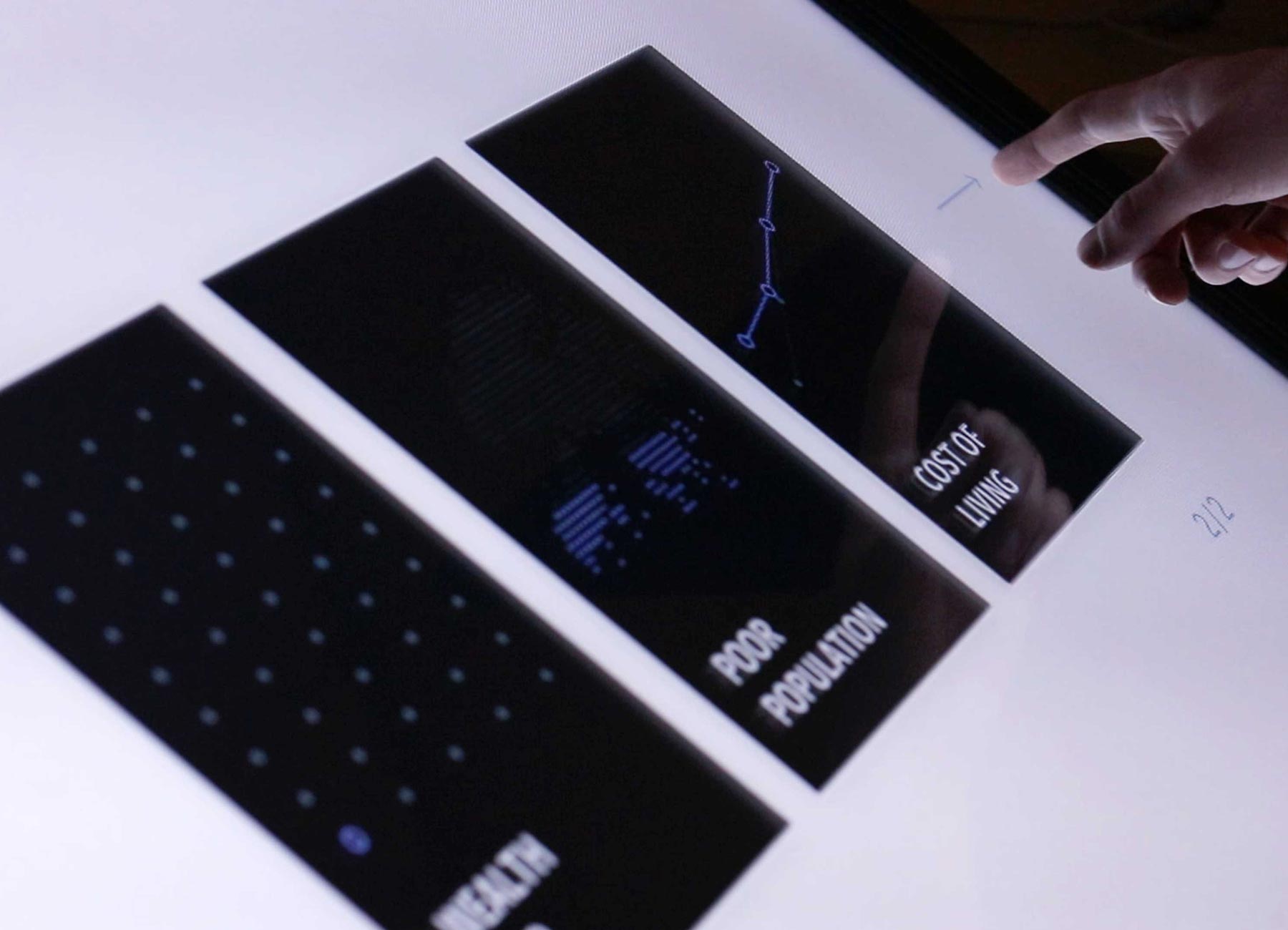 Lopez's work, "Black Behind the Ear: Using Motion Graphics to Encourage Self-awareness and Embrace Racial Heritage," was her thesis at RIT.
"If I could tell myself three years ago that I would be where I am today, I wouldn't believe me," said Lopez, a 2D motion designer at Chicago-based advertising agency Leo Burnett. "RIT taught me a lot — from working fast and with quality, to being passionate and doing research."
•••
View the full projects: 
•••
Lung designed an interactive experience that educates users on "the extent of invisible abject poverty in major global cities by allowing them to think about this issue through objective and emotional lenses." "Incognita" effectively communicates and displays data on indicators of poverty for cities around the globe, including Lung's native Hong Kong.
"Growing up in the affluent society that Hong Kong is, I was always very aware of the ridiculous wealth gap in the city," Lung said. "When talking about Hong Kong, however, most people associate it with being solely a vibrant international hub. Many of us are unaware of the portion of the civilization that lives below the poverty line, and much less so in major cities because of our perceptions of their affluence."
Lung designed the digital experience in the new media interactive IV course taught by assistant professor Miguel Cardona. 
"The communities I was around both related to my major and outside of my major contributed to the perspectives I took on with this project," Lung said. "For example, the conversations I had around communication design, as well as those I had regarding Hong Kong's abject poverty, helped guide 'Incognita.'"
For her submission into the Adobe competition, Lopez, from Santiago, Dominican Republic, made an animated visual representation of Elizabeth Acevedo's poem "Hair."
"This poem uses hair as a metaphorical element to represent the internalized racism and racial amnesia predominant in the Dominican Republic, a place that owes African slaves for much of the island's racial and cultural heritage," Lopez's project overview reads.
This is the second-straight year a visual communication design graduate was honored in the Adobe Awards, with two graduates winning a category and being named a finalist, respectively, in 2017.
Lopez said when researching visuals to incorporate, she learned more about her home country and its symbols, colors and artists. She credits associate dean and professor Chris Jackson and associate professor Dan DeLuna for their guidance as she put the powerful video together.
On Jackson:
"He has this great way of understanding and adapting to every designer's style and ideas and helps you find different ways to achieve them."
On DeLuna:
"I always wanted to make him proud, so that pressured me to be the best I could. Every time I sent him my process I tried to make a whole presentation about why it would work. That taught me to really think about my decisions. Also, I will never forget Dan's suggestion to look for inspirations not only in design pieces, but in fine arts overall. It changed my whole perception and helped a lot in this piece."
Lopez said her experience at RIT in general also had a sizable impact on her thesis work.