Registration open for RIT Center for Urban Entrepreneurship Business Pitch competition
Deadline to enter is July 15; top winner will be awarded $25,000 at finals on Aug. 25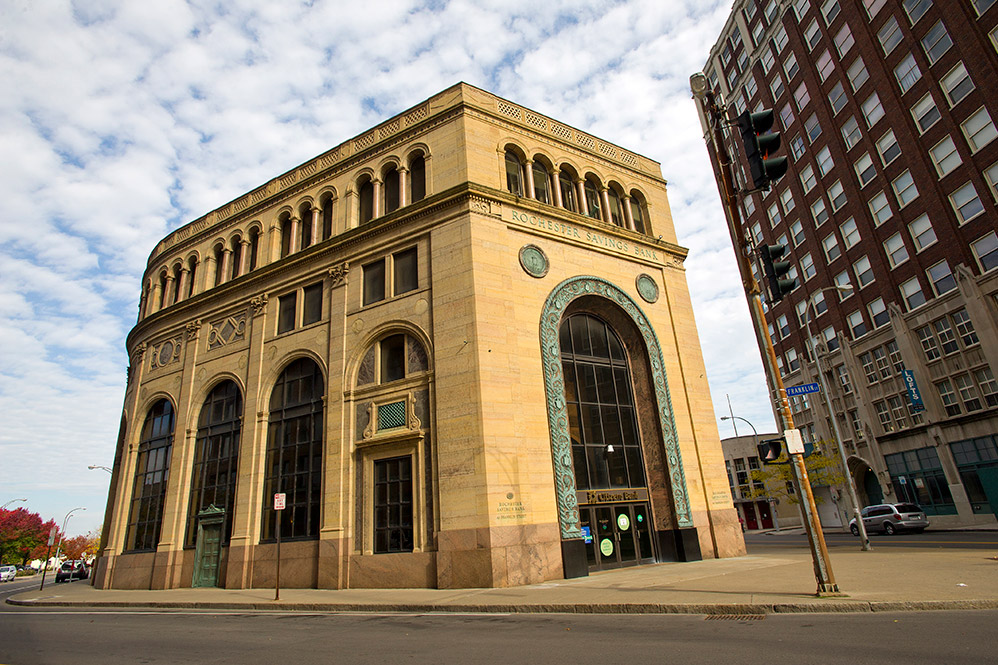 For the first time since the start of the pandemic, Rochester Institute of Technology's Center for Urban Entrepreneurship is once again hosting its highly successful Business Pitch competition, open to all businesses operating within Monroe County. The winner will be awarded $25,000.
Registration for the competition is open to business owners 18 years of age and older, who have an existing business plan and a business model that is generating a minimum of $25,000 in annual gross revenue. Participants are required to meet at least once with a business coach during the competition, as well as attend boot camp sessions, which will cover pitch etiquette, financial literacy, and review and updating of the business plan. Judges will be examining the businesses' unique competitive advantage, marketability, industry expertise of the owner/team, financial strength of the business and company growth. Deadline to enter is Friday, July 15. The finals are Aug. 25 at Hyatt Regency Rochester, 125 E. Main St.
Katarina Eddy participated in the CUE's inaugural Business Pitch competition in 2019 and walked away with a $10,000 prize. Since then, her kombucha brewery, Katboocha, has been in a growth period and was able to move into a mixed production and retail space by the Rochester Public Market. Its sales doubled in 2021 and Eddy believes the business is on track to double sales again this year.
"Shortly after our participation in the competition, we all experienced the low of the pandemic, which stalled us a little bit. However, we navigated through, and are just now starting to grow again," she said. "I am always encouraging businesses in the Rochester area to connect with RIT's Center for Urban Entrepreneurship when they need planning and/or grounding. The sky's the limit in Rochester, and CUE is our rocket to get there."
Ten businesses will be selected to participate in the competition.
"We're looking for business owners who are passionate about serving the residents of Monroe County," said Ebony Miller-Wesley, director of RIT's Center for Urban Entrepreneurship. "We are dedicated to helping our local businesses get back on track as a result of the pandemic, and we are committed to providing unique opportunities for those businesses that are challenged by securing access to capital. This competition helps make an impact that will help keep these businesses, owners, and employees growing within our county and providing services to our communities."
The competition is sponsored by RIT and Rochester Economic Development Corp. More information is available on the Center for Urban Entrepreneurship website.
For more information or to submit an application, email Miller-Wesley.