Remanufacturing group honors Nabil Nasr
Award recognizes GIS director for his exceptional collaboration with industry and lawmakers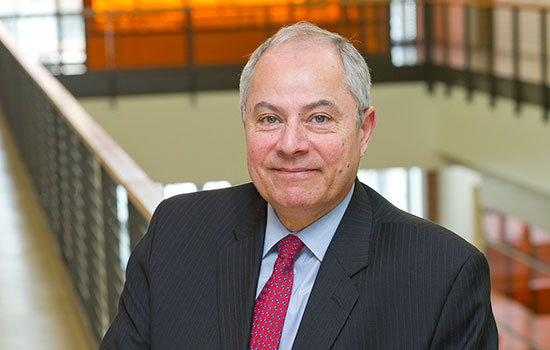 A. Sue Weisler
The Remanufacturing Industries Council (RIC) has honored Nabil Nasr, associate provost and director of Rochester Institute of Technology's Golisano Institute for Sustainability (GIS), with its ACE Award—given to an inspiring person or company recognized for leadership in creating positive change for the remanufacturing industry and sustainability.
ACE stands for "Advocate, Collaborate and Educate." Nasr was recognized with the Collaborate Award, recognizing leaders that have worked with companies, regulatory bodies and lawmakers in an exceptional way to build unity and collaboration to increase the adoption of remanufacturing and other sustainable practices.
"While I am truly honored and humbled to receive this award from an industry for which I care so much, this honor belongs to my entire team," Nasr said. "RIT has partnered with the remanufacturing industry for more than 25 years to understand the challenges companies face and genuinely work to address them. We are thrilled to have our contributions helping to advance this important industry be recognized."
The organization presented the awards during the recent RIC-RIT World Remanufacturing Conference, held at RIT. The two-day gathering of nearly 150 industry leaders from around the world featured the latest briefings on best practices, emerging trends and issues of critical importance to the manufacturing industry.
The RIC, a strategic alliance of businesses and academic institutions that works across industry sectors to support the entire remanufacturing industry through a combination of collaboration, education, advocacy and research, will grant a $1,000 scholarship to a college student in honor of the recipient for each award category.
Nasr said the RIT student recipient will be identified in the fall.