RIT to allow alternate grading option for fall and spring semesters; new course withdrawal deadline announced
Students can select alternate grading for up to two courses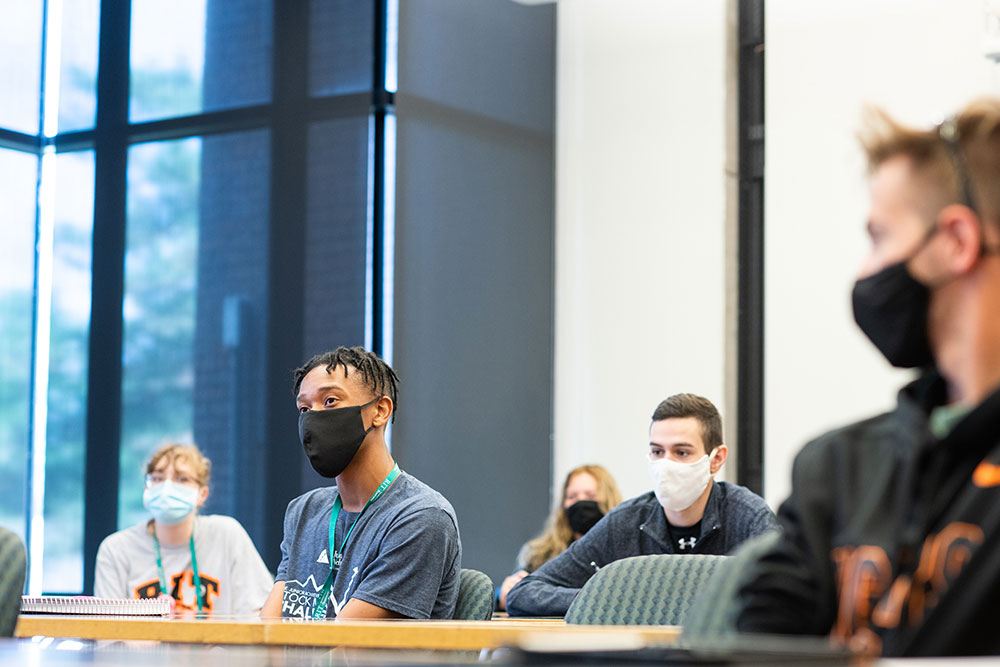 Gabrielle Plucknette-DeVito
RIT will offer students an alternate grading option for the fall and spring semesters of the 2020-2021 academic year.
Undergraduate students will be able to select a satisfactory/pass/no pass option and graduate students can select a satisfactory/unsatisfactory/no pass option, for up to two courses. Faculty will post all grades, at which point students can determine if they wish to opt for alternate grading. That decision can be reversed until the student's degree is certified. After degree certification, students can appeal to switch the grade from one mode to another. If a student electing the alternate grading option receives a failing grade, that grade will not be calculated into the student's grade point average.   
In addition, RIT has moved the deadline for students to withdraw from any course to the last day of classes, Nov. 24. Both proposals were recently endorsed by Academic Senate.
"Our students have responded in remarkable ways to the myriad challenges that this pandemic has presented, including being flexible in the modes of instruction that we have had to offer," said Ellen Granberg, RIT provost and senior vice president for Academic Affairs. "However, many students struggle to handle stress as a result of online or hybrid delivery methods, remaining physically distant from their instructors and peers, and not being able to travel or leave campus as freely as they would like as a result of the pandemic. We pride ourselves as a university that listens and responds to the needs of our students, and we are pleased to be able to assist them in this way." 
More information on planning for spring semester can be found on the RIT Ready website.