RIT alumni highlight Manufacturing Day demonstrations of mobile and collaborative robotics on Oct. 2
Event features trends in manufacturing robotics today and preparations students need to enter industry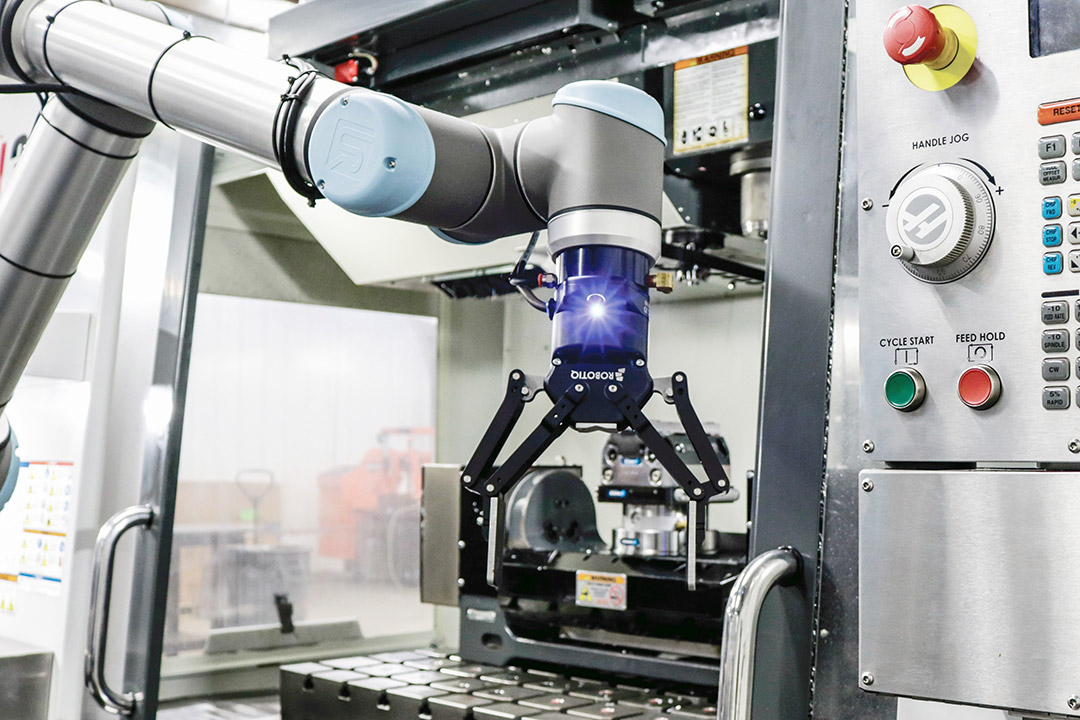 Axis New York
RIT engineering technology alumni will be demonstrating trends in mobile and collaborative robots as part of Manufacturing Day 2019.
Brian Jaworski '18 (manufacturing and mechanical systems integration) and Kevin Matthews '16 (electrical engineering technology) will discuss how these "smart" robots are being used in industrial and manufacturing environments from 2 to 4 p.m. Wednesday, Oct. 2, in the Golisano Hall Atrium.
The event is free and open to students, faculty and staff.
Jaworski, an automation applications engineering, and Matthews, a robotics and system engineer, are with Axis New York, an automation and control system organization. Both alumni have been building automated, collaborative systems for next-generation robots that work alongside or interact directly with humans in the workplace.
At RIT, several new options in robotics have been added to the manufacturing and mechanical engineering technology programs, including an undergraduate robotics and manufacturing engineering technology degree and several minors open to all RIT students to learn more about the field, said Robert Garrick, the program's department head.
"Events and activities around Manufacturing Day show the reality of modern robotics and manufacturing and the career options open to RIT students," said Garrick, whose department has hosted the local version of this national event for the past several years, bringing successful alumni like Jaworski and Matthews back to campus. "Their work is making an impact in the area of advanced manufacturing, industrial automation and robotic systems development, and we'd like to share their career path with our current students through these types of programs."
Topics