RIT alumnus at NASA named Black Engineer of the Year for 2020
Clayton Turner, director of NASA's Langley Research Center receives prestigious STEM award Feb. 15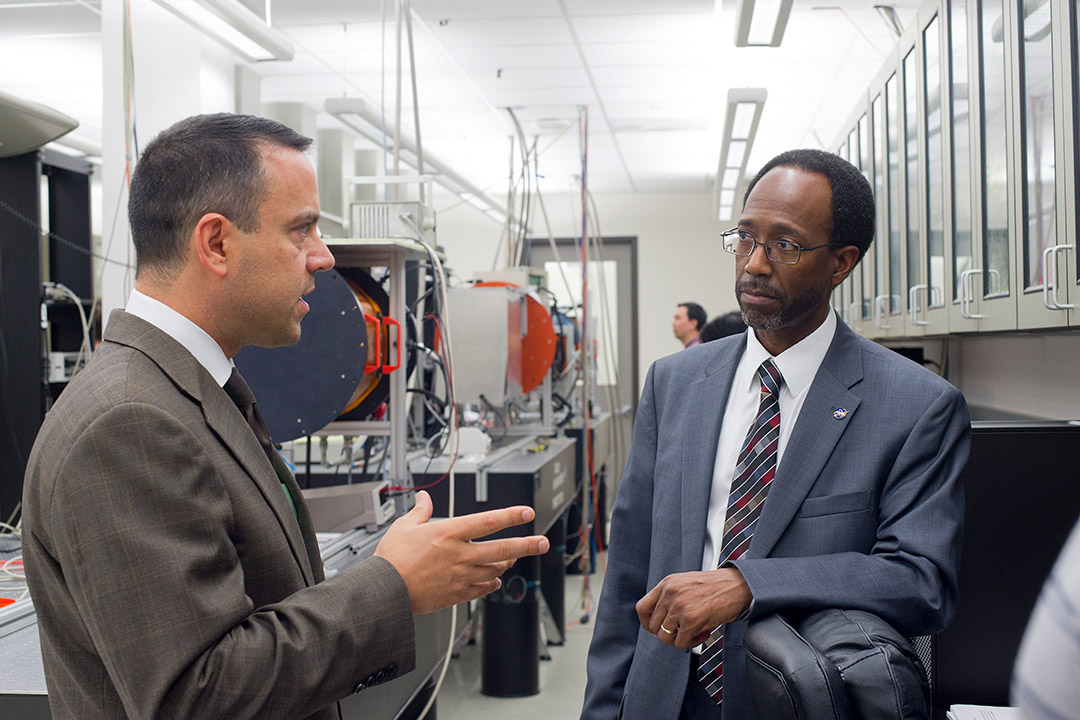 Clayton Turner, director of NASA Langley Research Center, received the Black Engineer of the Year (BEYA) STEM Award at the annual BEYA STEM Global Competitiveness Conference in Washington, D.C. The award, given in recognition of significant achievements in science, technology, engineering and mathematics, highlights Turner's outstanding career developing and furthering some of NASA's most significant space mission initiatives.
Named director of Langley Research in September 2019, Turner '90 (electrical engineering) leads more than 3,400 scientists, researchers, engineers and support staff who are instrumental in developing next-generation technology for space exploration and aviation. He has served with the center for more than 29 years, holding positions from systems engineer to leadership roles, participating on projects from satellite development and observations systems to the current mission to Mars. Outside of NASA, he is active community outreach programming, promoting STEM opportunities and careers. He has received numerous awards and recognition for this service including being named RIT's Distinguished Alumnus in 2019.
Turner was among more than 10,000 nominees from across the United States. The BEYA Award is one of several given by the organization to feature outstanding contributions in STEM and to highlight challenges minorities face, including under-representation in STEM industries.
More about Turner can be found in the RIT Alumni podcast hosted by RIT President David Munson.