RIT and community leaders react to announcement of $13 million federal grant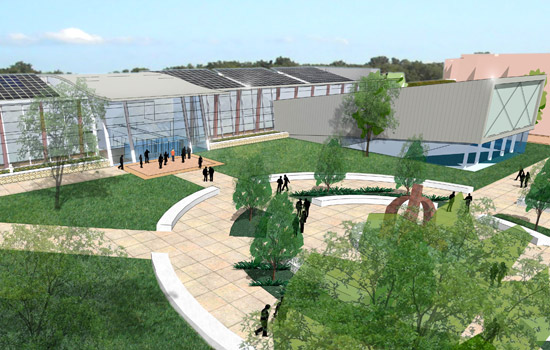 RIT has been awarded a $13.1 million grant from the National Institute of Standards and Technology to support construction of a new green facility that will house the university's Golisano Institute for Sustainability. The building will serve as a center for sustainability research, technology transfer, education and outreach and provide a state-of-the-art showcase for green construction and design.
The grant is a component of the NIST Construction Grant Program. RIT was selected after an extensive competitive search. Only five projects were selected out of 124 proposals received. The university expects to break ground on the new facility in spring 2011.
Following is reaction from RIT and community leaders to yesterday's announcement:
RIT President Bill Destler:
"RIT is committed to enhancing sustainable development through innovative research and education initiatives as well as increased implementation of sustainable processes in our facilities and campus design. We are extremely honored to have been chosen for this award, which will assist us in promoting both of these goals and will serve as a model for other universities across the country.
B. Thomas Golisano, Paychex founder and chairman and RIT trustee (Golisano donated $10 million in 2007 to create the Golisano Institute):
"It is imperative that we accelerate strategies to promote a sustainable society and ensure future generations the opportunity to address their own needs. For that reason, it is my desire for the Golisano Institute for Sustainability to produce the first generation of professionals with the vision and know-how to deliver on the promise of sustainability, and I am very proud to be associated with this exciting endeavor."
Nabil Nasr, assistant provost and director of the Golisano Institute for Sustainability:
"This award will be a great boost to RIT's efforts to build a world-class hub for sustainability research and education. This tremendous support from NIST will allow us to exponentially expand our research base and assist us in educating the next generation of professionals in a field that is vital to our society's well being."
U.S. Sen. Charles Schumer:
"The alternative-energy field is poised for massive growth in the coming years, and this grant will help make sure that residents of Rochester and the surrounding communities will be able to reap the benefits of new jobs and economic development."
Congresswoman Louise Slaughter (Slaughter wrote to the National Institute of Standards and Technology urging it to support the project):
"I'm delighted RIT has received this funding that will help build the nation's first living laboratory dedicated to developing solutions in sustainability. The Golisano Institute for Sustainability will connect state-of-the-art university research with the existing and emerging needs of U.S. manufacturers, spurring a 'revolutionary reinvention' of U.S. and global manufacturing."
Congressman Chris Lee:
"RIT has long been a leader through its conservation efforts and this funding will allow the Golisano Institute for to educate others on the benefits of sustainability, environmental construction and design. This funding is a direct result of the strong leadership of Tom Golisano, RIT President Bill Destler and everyone else associated with this important project, and I look forward to continuing to work with RIT on its renewable energy and sustainability projects in the future."
Congressman Dan Maffei:
"I congratulate RIT on its leadership in advancing sustainable development and commitment to making this region the center of green technology innovation. This award reinforces the support and endless potential for research, education and job growth in areas that will preserve our environment for the future."
Edward Reinfurt, executive director of the New York State Foundation for Science, Technology and Innovation:
"We congratulate RIT on its success in being one of five institutions nationwide selected for this tremendously competitive award. The university's commitment to supporting green-building research and other sustainable technologies has assisted it in leveraging these significant federal dollars. We applaud the Golisano Institute's leadership team under Nabil Nasr for reaching another impressive milestone in its short history."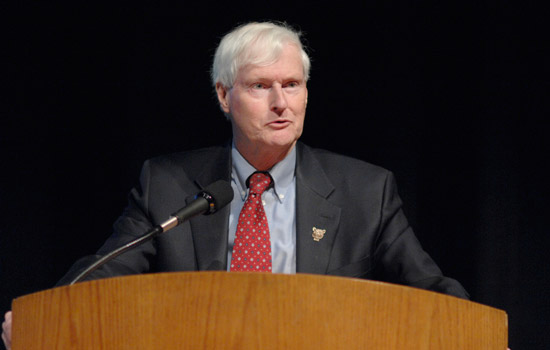 A. Sue Weisler