RIT appoints Datto Inc. CEO as a new trustee
Austin McChord is an alumnus of the university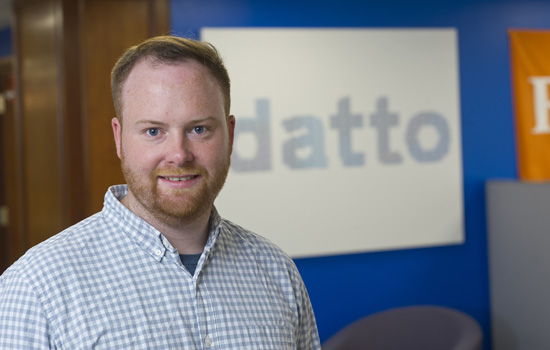 A. Sue Weisler
Rochester Institute of Technology has appointed Austin McChord, the founder and CEO of Datto Inc., as the newest member of its board of trustees.
The appointment was announced at the Nov. 14 meeting.
McChord, who lives in Norwalk, Conn., graduated from RIT in 2009 with a Bachelor of Science degree in bioinformatics. He founded Datto, a global provider of hybrid cloud-based disaster recovery and intelligent business continuity solutions, in 2007. Over the past three years, Datto has experienced exponential growth, appearing on the Inc. 500 list of fastest growing private companies in 2012, 2013 and 2014, and most recently on Deloitte's 2014 Technology Fast 500.
In August, Datto opened a branch in downtown Rochester on the fourth-floor of RIT's START-UP NY property. That office plans to employ 70 workers within the next 18 months.
McChord has been a member of RIT's President's Roundtable since 2013, and currently serves on the board of directors of the Connecticut Technology Council.
The RIT Board of Trustees has 49 active members, including 25 who are alumni.