RIT Baja racing team wins first place overall in return to onsite competitions
Baja Arizona event smaller, but as competitive with teams participating in hybrid season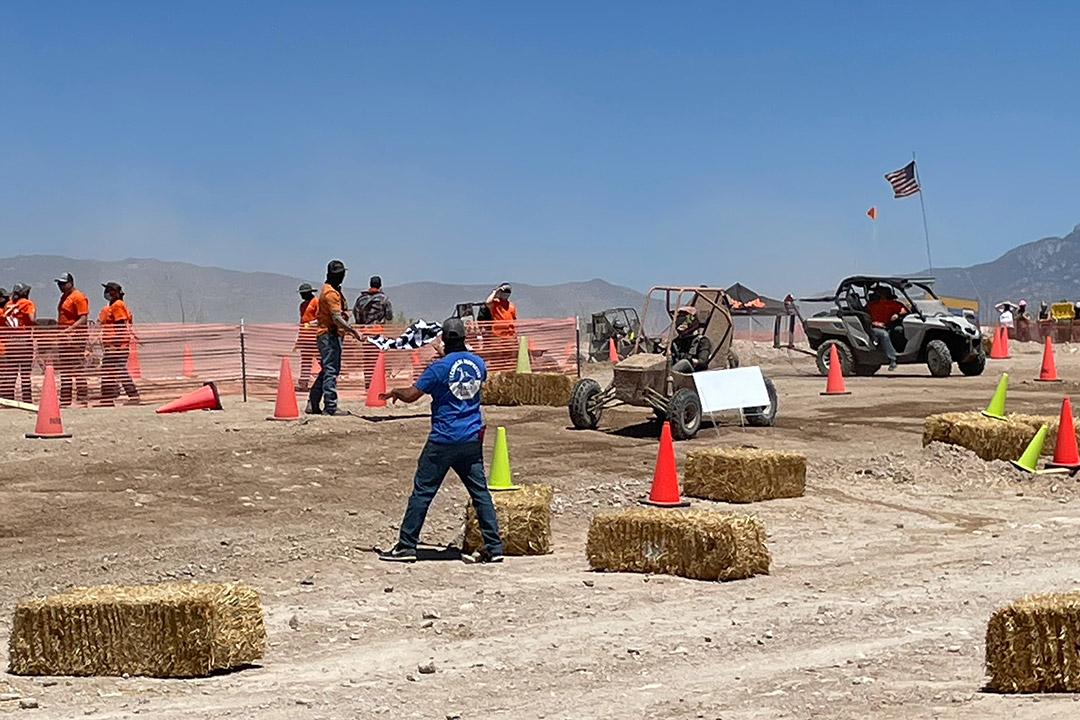 RIT Racing won first place overall at Baja SAE racing this past weekend in Tucson, Arizona, after a year of virtual competitions.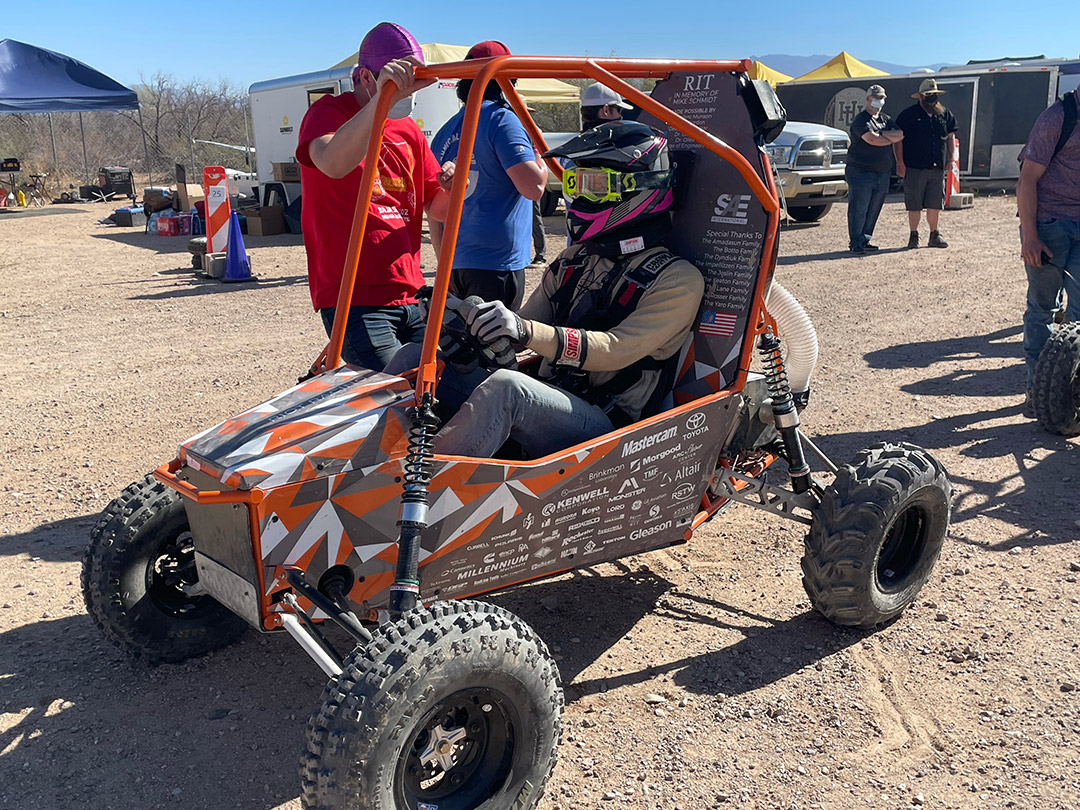 Taking top five placements in the sled pull, suspension, maneuverability, and a top 20 placement in acceleration, the team placed second in the endurance race, missing first place by a mere lap off the leader car and eventual winner. All Arizona events took place at the Musselman Honda Circuit.
The group performed well, especially in the design portion of the event where the team placed in the top four. Teams are judged on their build plan; vehicle systems such as drivetrain, steering, and braking; and overall innovative technologies incorporated into the race car.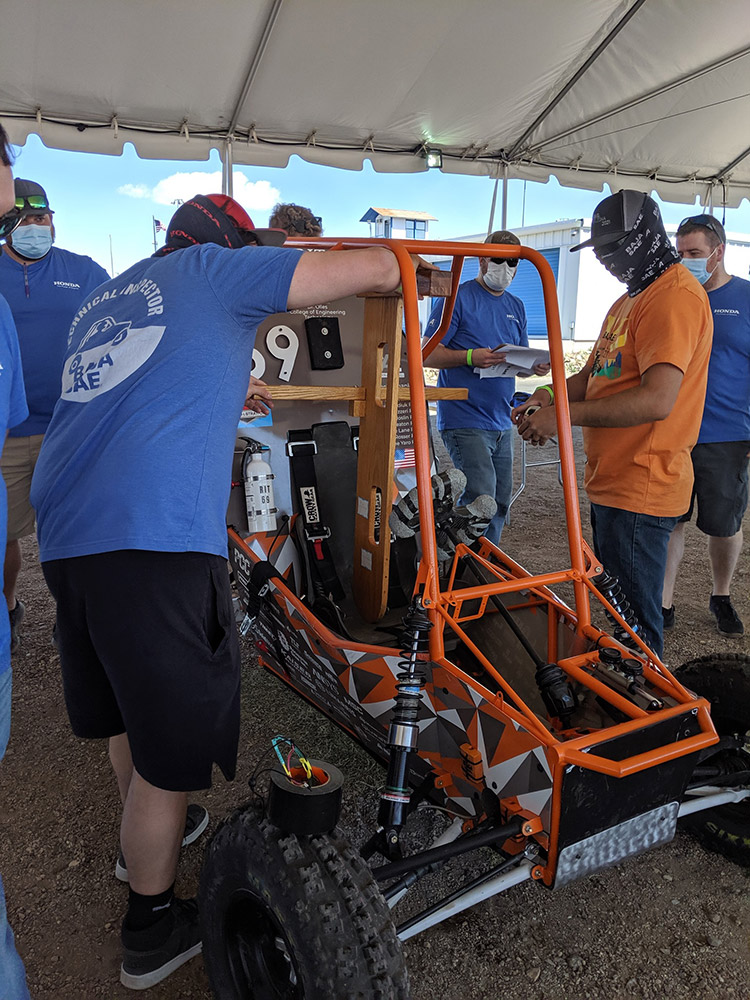 After cancellation of events last spring as the pandemic unfolded and travel bans were put in place, SAE International, the Baja race organization, modified its competition season with hybrid events throughout the year. Static events, renamed Knowledge Events that included cost, sales, and a design review briefings, were held virtually with more than 150 teams registered.
"Planning was even more important, especially with having room capacity limits and regulations to follow," said Jenna Rosser, team secretary and member of the executive board. "We worked to transition most of our fall design season to be conducted virtually over Zoom, which was a large change for the team, but as usual, the members stepped up and got the work done even given the restrictions present."
During spring semester, the team scheduled work times in the machine shop to build and test the car. The design and sales presentation were hosted virtually in early spring, allowing the group to focus on is first competition. 
The organization began hosting onsite events this spring, and 30 teams, including two international teams from McGill University (Canada) and Universidad de la Salle Bajio (Mexico), competed in Arizona, April 29 through May 2.
"The switch back to the in-person driving portion of the competition was much different than last year's virtual competition, but we were all very excited to race the car and get to hear about what all the other teams have been working on the past two years," said Rosser, a second-year interior design student from East Aurora, N.Y. "The bond we have as a team and the passion we have for what we build is definitely our biggest strength. At the end of the day, we all share the same goal of wanting the car to win in competition which drives us to push ourselves as engineers and designers to build the best car possible."
RIT Racing's next competition is later this month in Louisville, Kentucky.