RIT Camp Tiger offers virtual Dungeons and Dragons this summer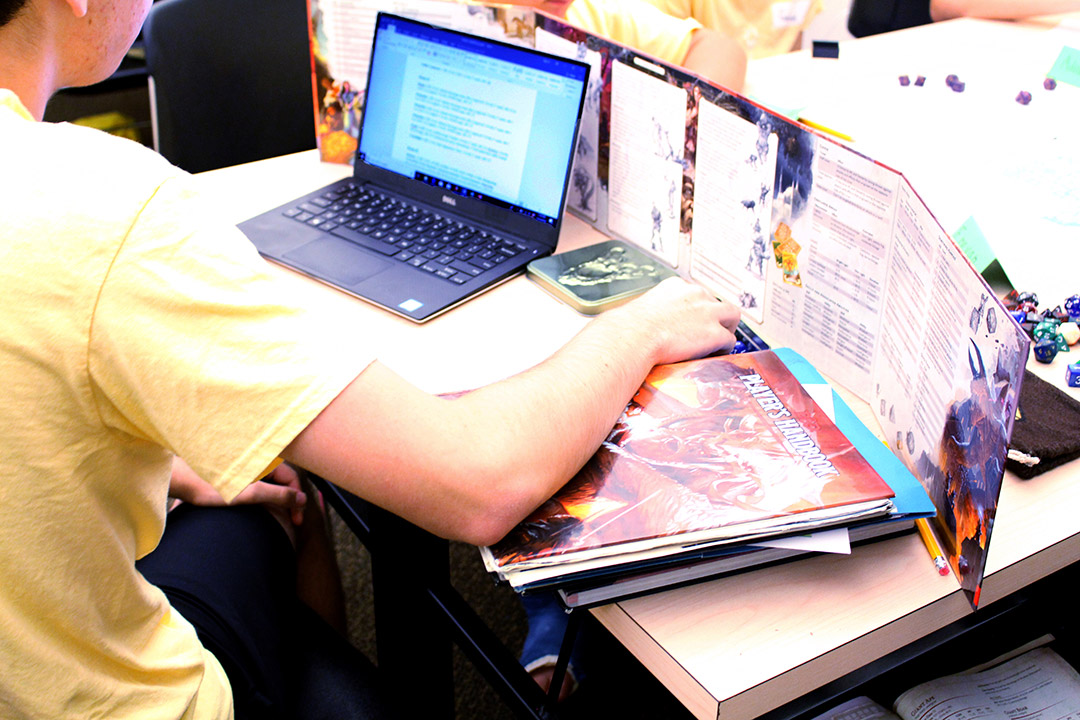 The K-12 University Center at Rochester Institute of Technology is offering virtual summer camp programming this year centered around the popular roleplaying game Dungeons and Dragons.
RIT's Camp Tiger will offer a series of weeklong Dungeons and Dragons summer workshops for students in fifth to 12th grades. Weekly online sessions will run from 10 a.m. to 2 p.m. July 6 through Aug. 14. Each one-week session costs $150 and is limited to 20 campers.
Participants will need access to a computer, webcam and the Internet, said Kraig Farrell, director of Camp Tiger at RIT's K-12 University Center. "We're using secure platforms that allow for an interactive experience with character development and game play."
Dungeons and Dragons is creative play that combines team building, storytelling, probability, research, improvisation and critical thinking. Players make choices that affect the trajectory of their "campaign."
"The competitive gameplay is a different experience every time students play and requires strategy," Farrell said. "Dungeons and Dragons is one of the hottest camps each year."
RIT students and K-12 University staff will facilitate the workshops. Groups of five players will use mathematics and teamwork to win their campaigns as wizard, paladin, warrior or rogue. They will consult charts and make mathematical estimations to determine the success of their dice roll and collaborate to unravel the game master's puzzles.
No prior knowledge of the tabletop game is required. Each team will be paired with an RIT student-instructor who has worked for Camp Tiger in the past running Dungeons and Dragons workshops on campus, Farrell said.
Camp registration can be completed on the K-12 University Center website. Contact Farrell at ksfk12@rit.edu with questions.