RIT celebrates Taiwanese-American Heritage Week
Rochester and RIT selected as one of only 22 performances by the touring ensemble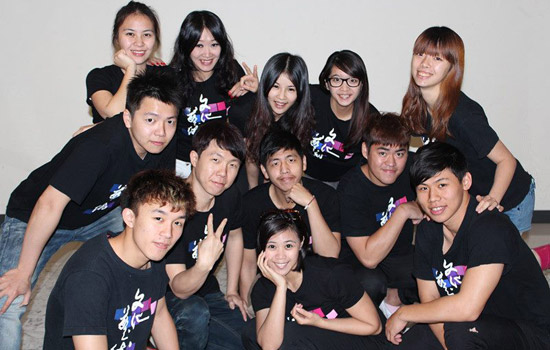 Provided by Ken Hsu
Taiwanese-American Heritage Week opens with its annual spring performance, featuring the Taipei Physical Education College Cultural Arts Performing Team, at 7:30 p.m. June 1 in Ingle Auditorium in the Student Alumni Union at Rochester Institute of Technology.
Admission to the concert is $10 for the general public (and RIT faculty/staff), $5 for RIT students and children. Tickets reserved will be available at the door.
The ensemble is a young, energetic performing team that won the gold medal in the 2011 International Women's Individual/Team Acrobatics Competition in Japan, and first prize in the Swiss International Circus Competition. With the theme "Artistic Taiwan," performances include jump rope, rhythmic gymnastics, acrobatics and modern and traditional Taiwanese dance. The group is on a 22-city tour, and this will be its first appearance in Rochester.
For more information about this event and others scheduled during the week, contact the Taiwanese Association of Rochester at 585-461-3765.
The event is sponsored by the local Rochester Taiwanese association and RIT's Office for Diversity and Inclusion.
Video
Topics